Florida man, woman indicted for planned murder of 17-year-old found dead near woods: Deputies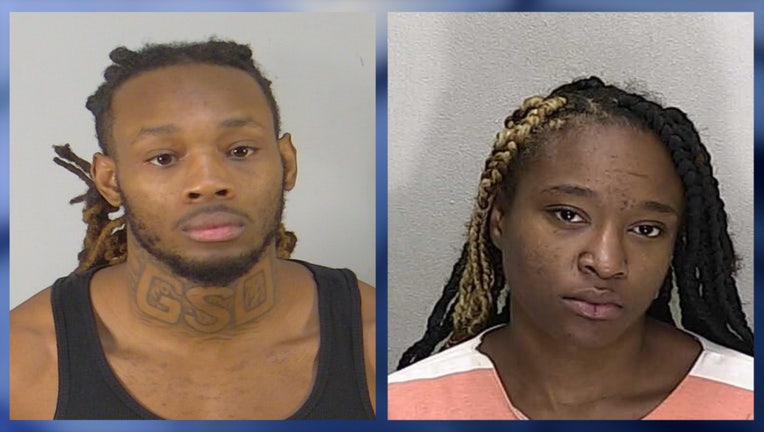 article
An Ocala woman and man were both indicted on murder charges for their involvement in the shooting death of a 17-year-old.
Dexavion J'Neil Brown, 23, and Leilani Ashantae Brown, 20, were both arrested on several charges after Lezarius Graham was shot and killed on June 7. 
According to deputies, while attending a house party, Leilani stole a car in Ocala on June 5 to help facilitate the murder that she was hired to help with. 
When interviewed by detectives, Leilani said Graham's murder was gang-related and there was "money on his name."
Graham originally met with Leilani to sell marijuana to her, deputies said. When they met up, Dexavion was allegedly hiding in the trunk of the car before he folded down the back seat and shot Graham twice. 
Florida woman 'buys' BMW with bogus check, adds $100 tip: deputies
His body was found near the area of 2100 block of NW 43rd Street in Ocala near a woodline. 
Dexavivon is being held at the Lake County Jail on no bond after being arrested on Sept. 11 for unrelated charges – two counts of attempted first-degree murder with a firearm and two counts of robbery with a firearm, deputies said. 
He is now being charged with first-degree murder, attempted first-degree murder, and tampering with an electronic monitoring device
Leilani has been held at the Marion County Jail since Aug. 3 for grand theft of a motor vehicle, battery, and providing false identification to law enforcement. 
She has been charged with first-degree murder and grand theft.