Strong storms cause damage across Central Florida on Saturday
ORLANDO, Fla. - It is a FOX 35 Storm Alert Weekend. 
There is a slight and marginal risk for severe storms Saturday evening and on Sunday. 
A cluster of severe storms swept across Southern states early Saturday, leaving at least one dead in Louisiana, bringing down trees and power lines in Mississippi, and leveling buildings in the Florida Panhandle.
Officials in Panama City, Florida, said a home and convenience store were leveled in a possible tornado caused by Saturday's storm.
WATCH: Possible tornado spins ashore in Panama City Beach
The main weather threats for North Central and Central Florida will be heavy rain — one to two inches possible locally — and damaging wind gusts — more than 50 to 60 mph. There is a low risk for small hail and isolated tornadoes.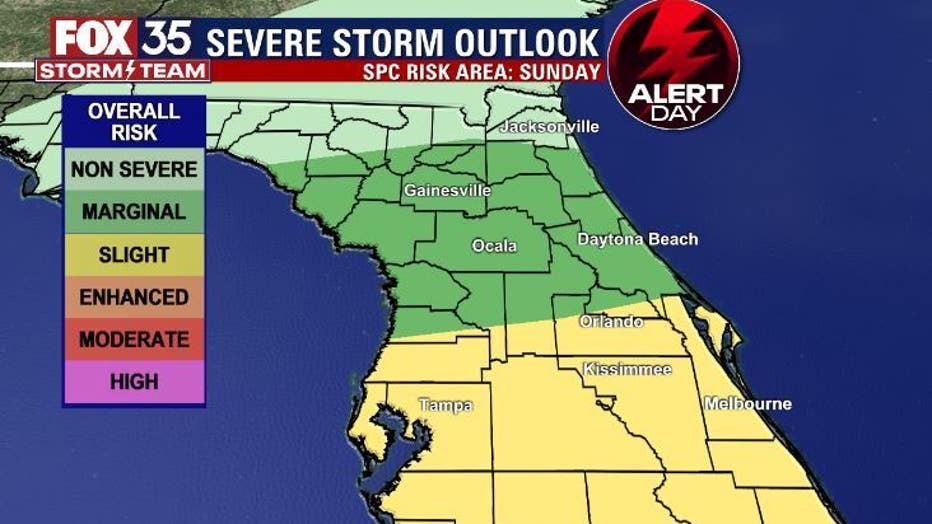 Because this line of storms produced hail and tornadoes in the Florida panhandle earlier on Saturday, the FOX 35 Storm Team will be watching conditions in East Central Florida through the remainder of the weekend. 
From 7 p.m. through 11 p.m. on Saturday, the showers and storms will move through East Central Florida. 
WEATHER ALERTS: Download the FOX 35 Storm Team Weather app for live radar, severe weather alerts, and daily forecast reports on your phone
A friend of Good Day Orlando's Amy Kaufeldt gave FOX 35 permission to use these photos of a fallen tree in Sanford.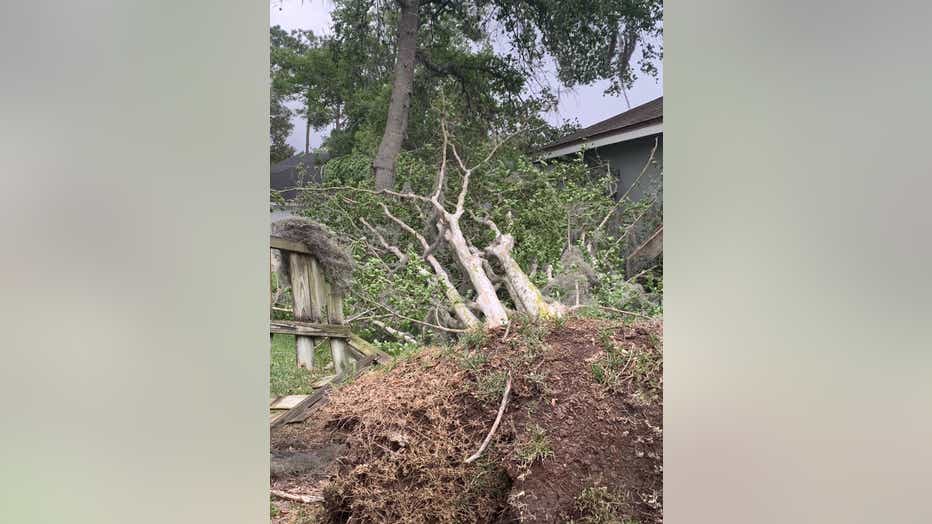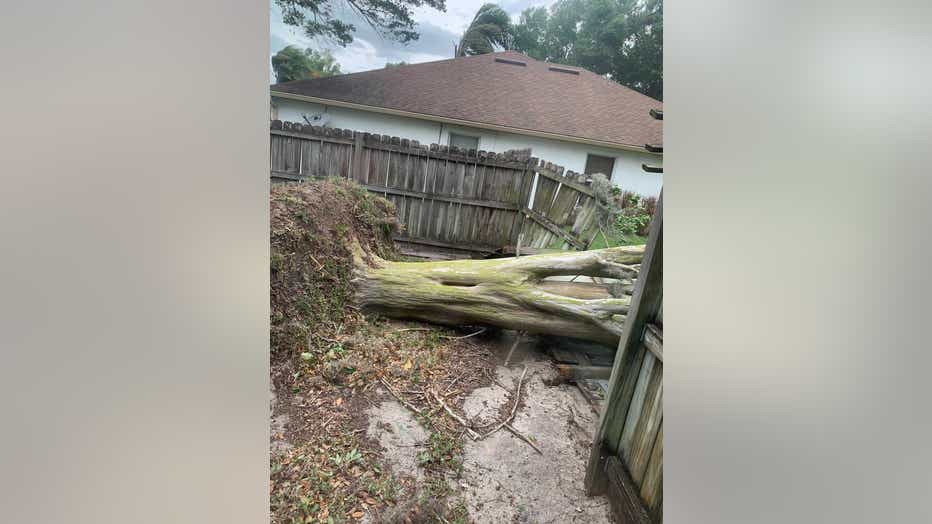 FOX 35 viewer Christine Tutone said her neighbor's awning flew off their home in College Park due to strong winds.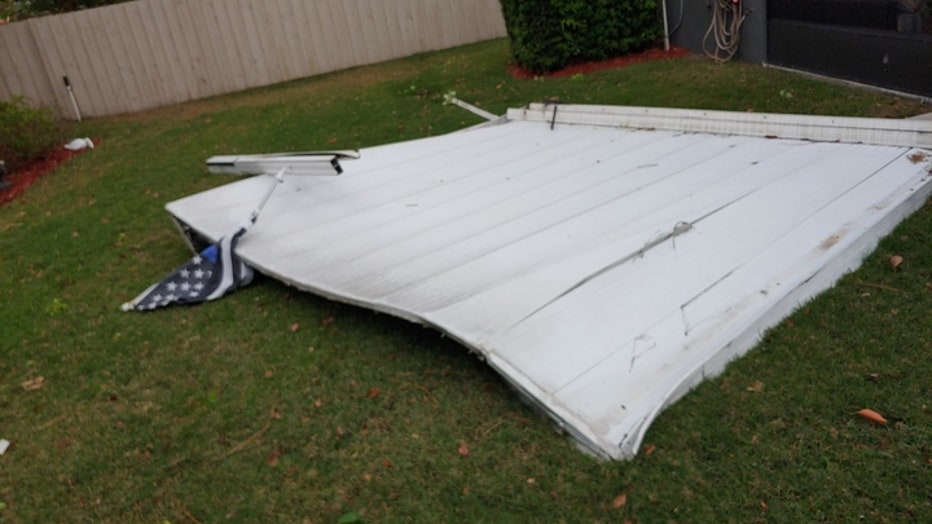 (Credit: Christine Tutone)
Another viewer, Lorisa Costanzo, sent us this photo of a large tree that fell down due to wind in the Williamsburg neighborhood in Orange County.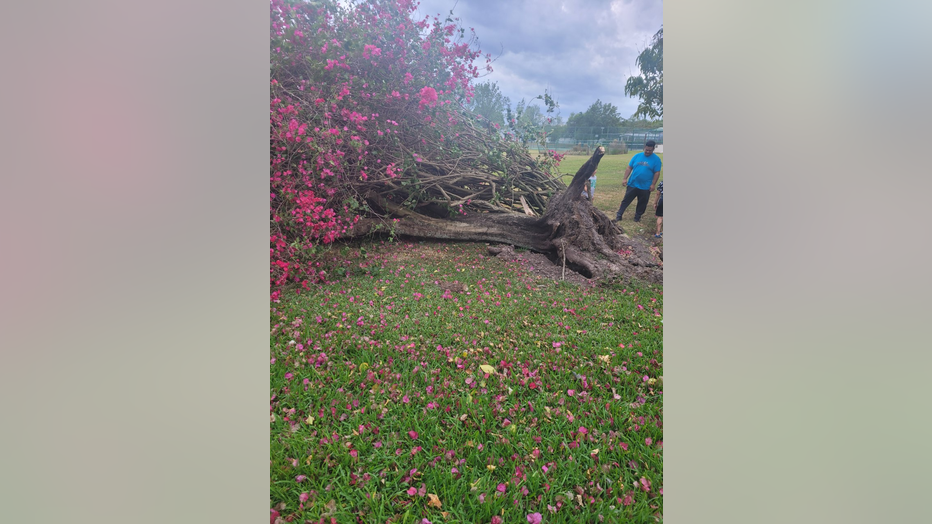 (Credit: Lorisa Costanzo)
There was more wind damage reported in Ocoee, near Clark and White Road. This photo of a tree that crashed into a fence was taken by John Barker.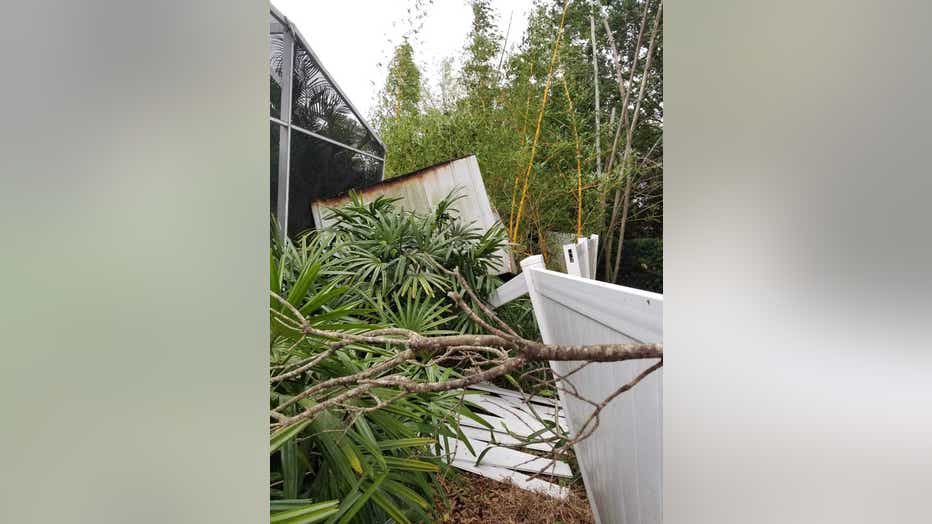 Sheri Hamilton said a tree fell down in her yard in the Conway area, near Pershing and Bumby.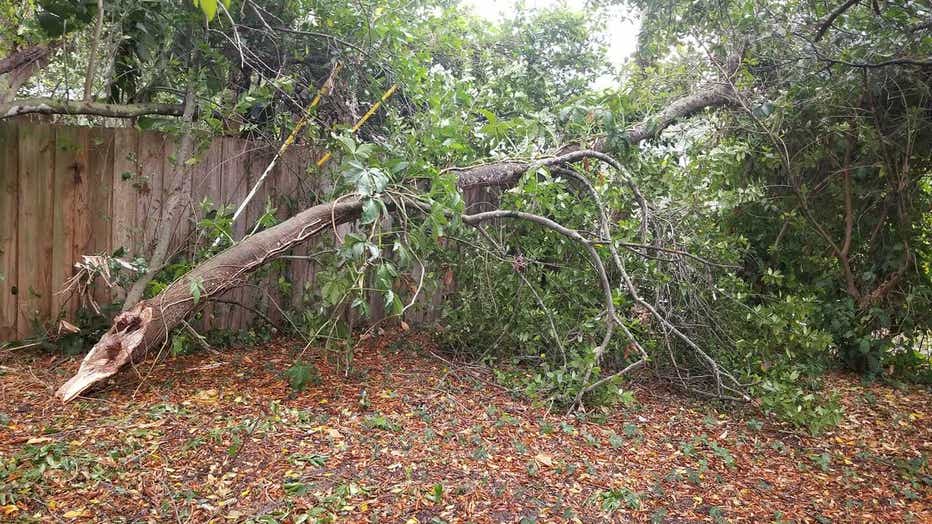 In Sanford, Elizabeth Wilburn sent us this video of heavy wind sweeping down the road. In the video, she can be heard saying, "Oh my God, this is like super scary."
Overnight into Sunday, FOX 35's Storm Team said we will see a lull in activity, with things remaining quiet.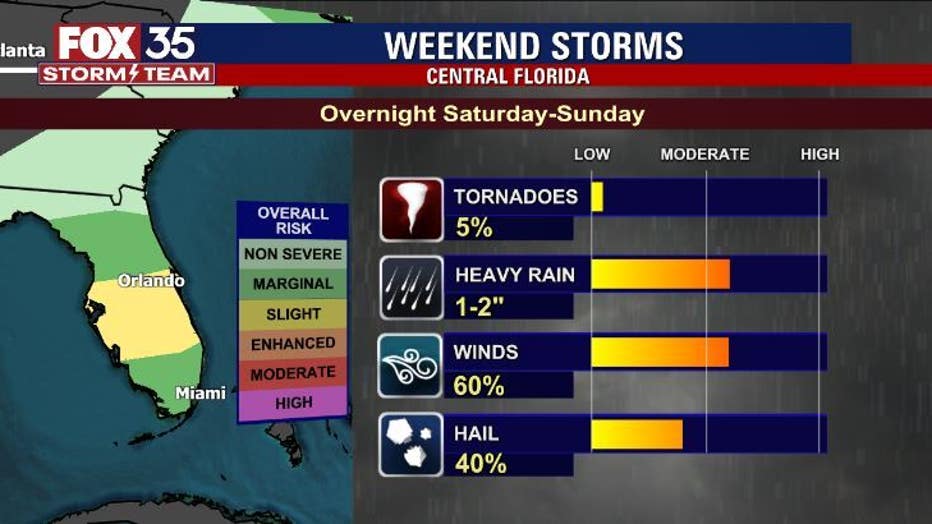 By daybreak Sunday, storm activity picks up again. You can expect rain through the afternoon.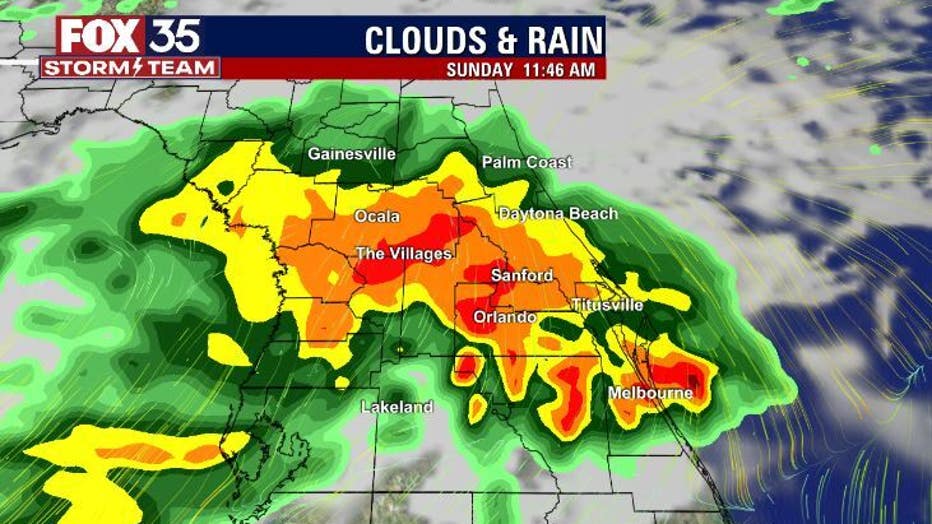 Our biggest concern on Sunday will be the damaging wind gusts. 
Make sure to download the FOX 35 Storm Team weather app for the latest weather updates sent straight to your phone.
Watch FOX 35 News for the latest weather updates.