Group charged with bear baiting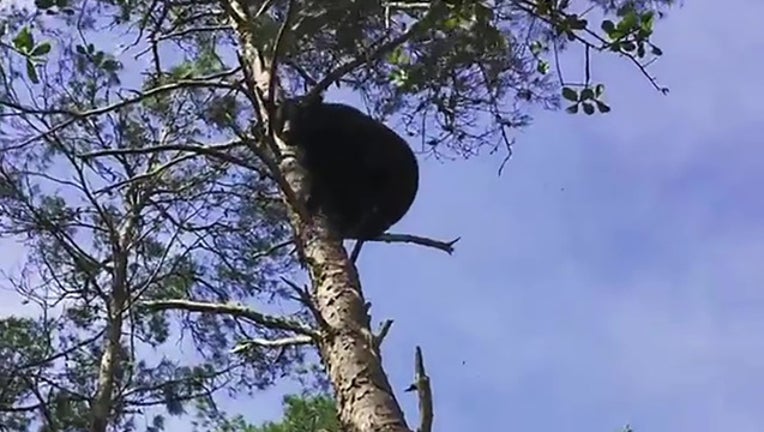 article
LAKE MARY, Fla. (WOFL FOX 35) - A sickening display of animal cruelty was videotaped for laughs, authorities say.
Bears were baited and dogs let loose on them. Now, the Florida Attorney General's Office is looking to throw the book nine people.  Attorney General Pam Bondi says there's no way to know how many bears have been killed, but it is horrific.  
If the dogs weren't so loud, you could almost hear the fear of a bear up in a tree. It was just one of the videos posted to social media that led to eight arrests for bear baiting through Flagler and Marion counties and other parts of Florida.
"One of the most horrific wildlife abuses I've ever seen in my almost 30 year career as a prosecutor," said Florida Attorney General Pam Bondi.
These are just some of the people who, according to the arrest affidavit, lured bears in the woods and set dogs on them, mauling and killing the bears.
Their posts on Instagram and Facebook indicated they were training the dogs to take bears, writing "when your hound gets hot and wobbly from running a bear today."
"Of course we know part of it was monetary because they're training the dogs but I also think part of it, you'll see, was for their sick pleasure," said Bondi.
It's called treeing when a hunting dog chases a bear and the bear goes up a tree. But they didn't want the bear to stay there.
"One of these idiots climbed the tree to push the bear off."
Prosecutors say they lured the bears with dog food, peanut butter and donuts that they got while dumpster diving at donut shops.   Eight are now behind bars. Law enforcement is still looking for one more.
Fifty-three dogs have been seized, and law enforcement is working with the humane society.  There's no way of knowing how many bears were killed.
"This is not hunting. This is not a sport. This is cruelty to animals, the worst of the worst."
The suspects face more than 30 years behind bars for racketeering, animal cruelty and other charges.