'Just shoot Chitwood in the head': Man accused of making online death threats against Florida sheriff
VOLUSIA COUNTY, Fla. - A man was arrested after allegedly making online death threats against Volusia County Sheriff Mike Chitwood on the website 4chan. 
Richard Golden was taken into custody in South Brunswick, New Jersey and will be extradited to Florida to face charges. 
"Once he's extradited, he'll be housed at the happiest place on earth: the Volusia County Branch Jail," Chitwood said during a press conference. He said several agencies assisted with the capture, including the FBI and South Brunswick police. 
Chitwood said that on Feb. 23, Central Florida Intelligence Exchange reportedly told him about the threats made toward him following a press conference on antisemitic messages being spread around the county.
According to Chitwood, Golden reportedly wrote in a chat on 4chan: "Just shoot Chitwood in the head. He stops being a problem. They have to find a new guy to be the new problem." 
Detectives were able to track Golden down at a New Jersey address on March 1 and said that their investigation revealed that he is anti-government and anti-law enforcement, according to Chitwood.
Golden reportedly admitted to making the death threats against Chitwood on 4chan. 
Sheriff Chitwood said that when Golden is extradited to Florida, his bond will be $100,000.
"I can't wait to meet him when he gets off the plane."
Hate groups have recently spread antisemitic messages in Volusia County, including a projection on the grandstand of the Daytona International Speedway. They've also handed out flyers at some people's homes.
After the incidents in Volusia, Sheriff Mike Chitwood said there is no place for hate in his county.
"You came to the wrong county," Chitwood said during a news conference last month. "I stand with my Jewish friends, and I'm honored to be on your hit list. It's an honor to be sought after by a bunch of punk thugs like you."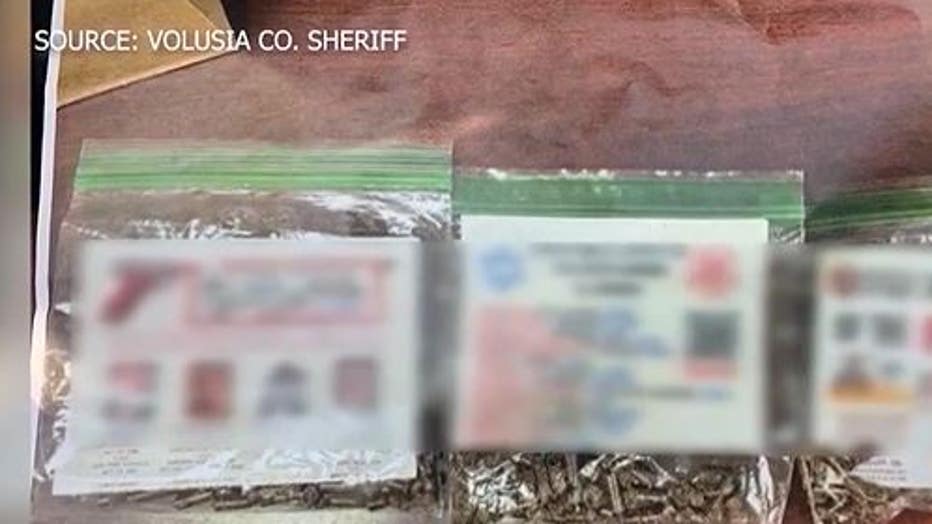 The sheriff's office shared a video of the group they said is responsible, GDL. Video shows people yelling with megaphones into people's cars in Central Florida. Sheriff Chitwood said the group rents U-Hauls and wears GoPro cameras. He said the group even sends death threats to people in the Jewish community.
"You want to put surveillance on me 24 hours? Go for it. The best of all you're going to do to me and make me unelectable. Go for it. You came to the wrong county," Sheriff Chitwood said.