Daytona 500 weather: Will it rain during the Great American Race? Here's what the forecast shows
ORLANDO, Fla. - Today's high: 72 degrees
Tonight's low: 59 degrees
Main weather concerns:
After Friday night's cold front, cool and breezy conditions have returned to Central Florida. 
Winds out of the NE this afternoon could gust up to 30-35 mph. More clouds are expected near the Cape and to the south today with sunshine to the north. Highs will warm into the upper 60s to low 70s. We should remain dry today but a few light showers can not be ruled out Saturday night into Sunday.
BEACHES:
Not exactly the best beach day with cooler weather and gusty onshore winds. An elevated rip current risk continues with large breaking waves likely again. 
RELATED: Daytona 500: 6 brunch spots to hit up near Daytona International Speedway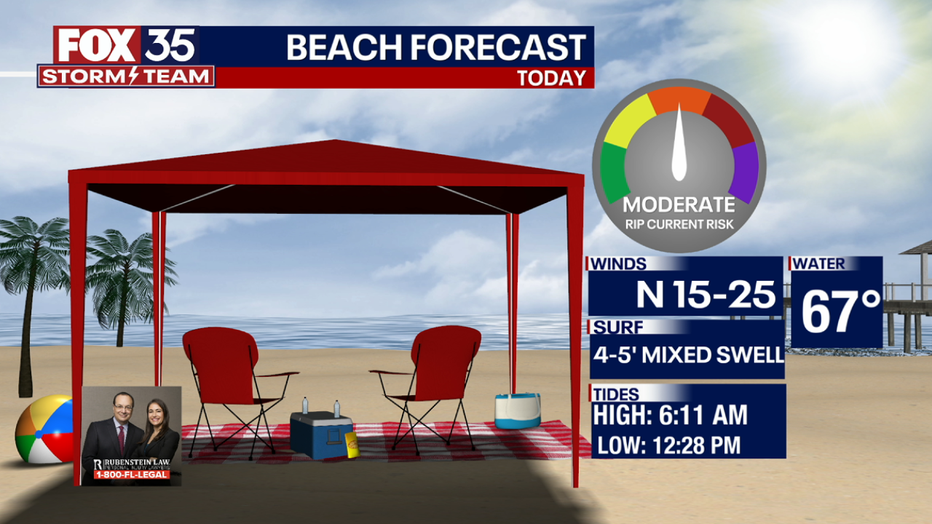 Highs will only warm into the upper 60s for northern beaches and to the low 70s along the Cape. Clouds may stick around to the south.
THEME PARKS:
A breezy, but fair day for the parks. The gusty wind could be a nuisance this afternoon, but temperatures should warm to near 72 degrees under partly cloudy skies at least.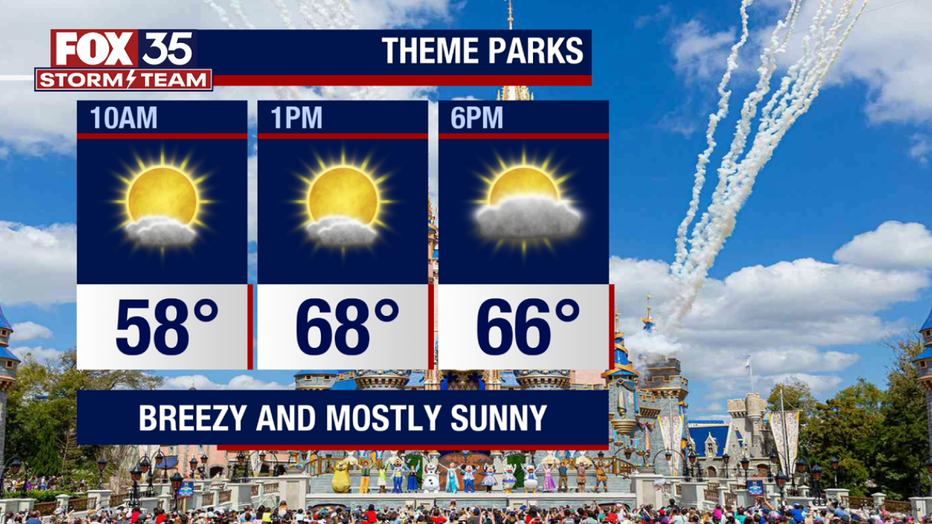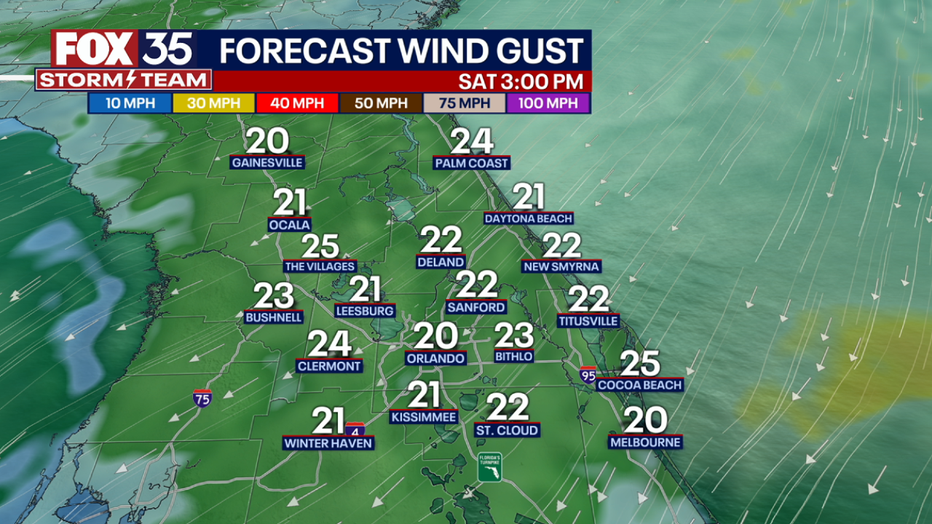 DAYTONA 500:
No weather concerns Saturday for the BRANDT 200 and Beef. It's What For Dinner 300. Winds will be breezy, but we will remain dry. As for the DAYTONA 500, clouds will return and so could isolated showers.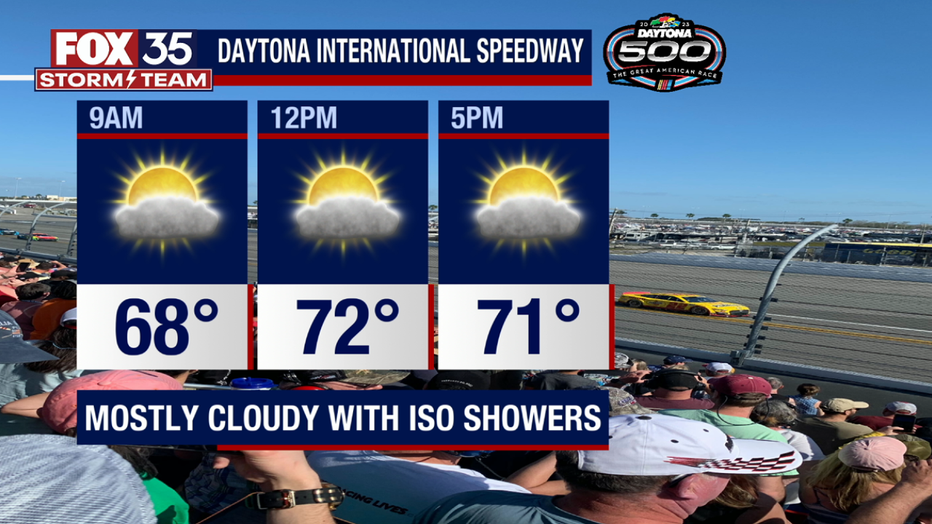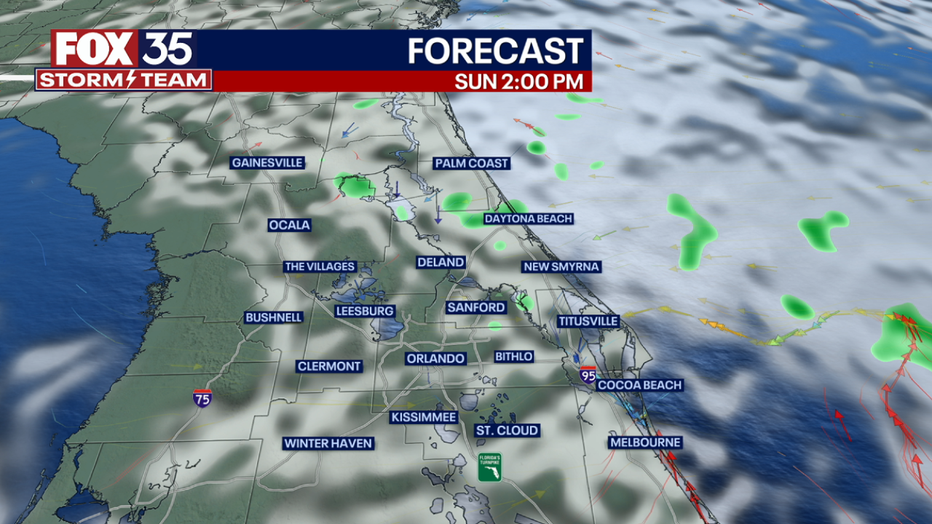 Rain chances aren't great, but we can't rule out an isolated shower during the race. Temperatures will be warmer with highs back near 75 degrees Sunday afternoon.
OUTLOOK:
After the brief cooldown this weekend, our temperatures will quickly climb in the week ahead with high pressure building in over Florida.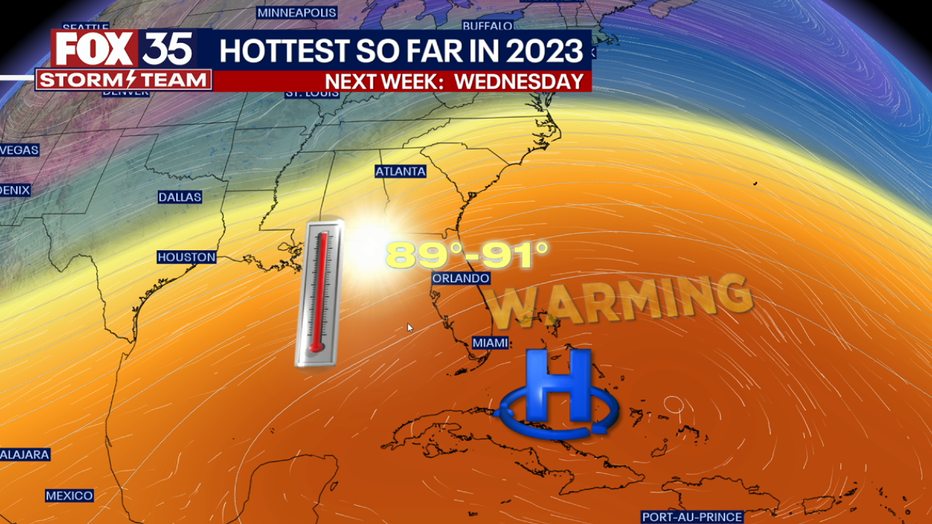 A south flow will bring record heat by midweek with potential for 90 degrees. In fact, Orlando has never hit 91 degrees in record history in February! The one silver lining of this heat: lower humidity.