Jack in the Box to open first Florida locations
ORLANDO, Fla. - Jack in the Box is coming to Florida!
The fast-food chain announced it will open 14 new restaurants in Florida and Arkansas as part of its company expansion.
"This is the first time the brand has entered the Arkansas market, and over 30 years since it was last in Florida," the company said in a press release.
While the exact locations have not been announced, the company confirmed that some will be in the Orlando market.
TRENDING: Check your pennies! Some could be worth thousands of dollars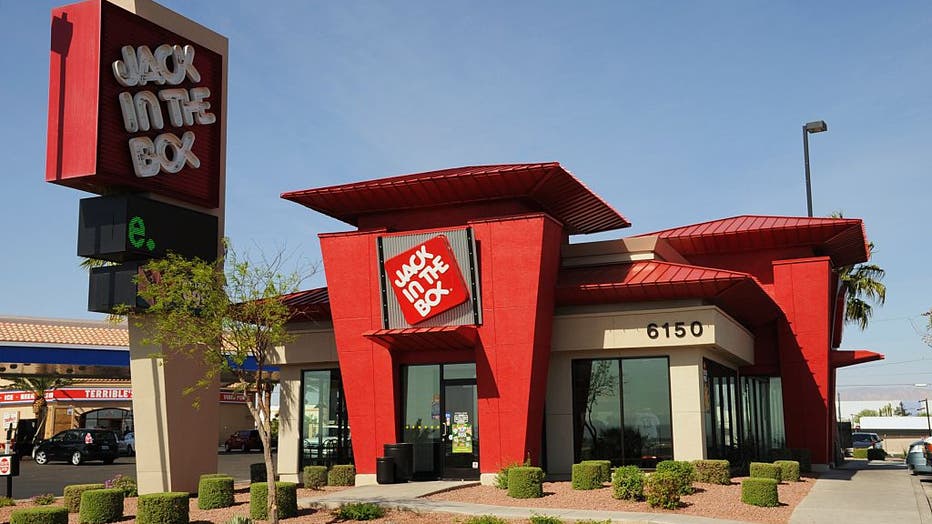 (GERMANY OUT) Jack in the Box, Hamburger-Fast-Food-Kette mit mehr als 2000 Schnellrestaurants, Systemgastronomie Fast Food, Filiale in Nevada (Photo by Manfred Segerer/ullstein bild via Getty Images)
"Through my travels to the West Coast, I fell in love with the Jack in the Box brand. After returning home, I read that Jack in the Box was looking to expand in the Florida market, and I knew that was our sign," said Jonathan Peralta, Orlando franchisee. "Jack in the Box checked all of the boxes of what we were looking for in a franchise opportunity."
MORE FOOD NEWS: This Florida gem is the state's oldest restaurant -- and it takes up an entire city block
Jack in the Box is known for its variety of food choices, from its all-day breakfast menu to burgers and chicken sandwich combos, tacos and desserts. Some of the most popular items include: 
Sourdough Jack - 100% beef seasoned as it grills, hickory smoked bacon, tomato, Swiss style cheese, mayo, ketchup on toasted sourdough bread
Jack's Spicy Chicken w/cheese - 100% all white meal spicy crispy chicken fillet, Swiss style cheese, tomato, lettuce, mayo on buttery baked bun
Loaded Breakfast Sandwich - Freshly cracked eggs, hickory smoked bacon, grilled ham, grilled sausage and American cheese on toasted sourdough bread
Tacos (2 for 99-cents) - beef, melty American cheese, shredded lettuce, signature sauce
Chocolate Overload Cake - Rich chocolate cake made with cocoa, bittersweet chocolate chips and drizzled with chocolate buttercream icing
No timeline has been revealed for when the Florida restaurants will open.