Florida man accused of raping 80-year-old woman with cancer arrested: police
OCALA, Fla. - A man accused of raping an 80-year-old Ocala woman with cancer has been arrested, according to police.
Taquino Williams – who is homeless – was arrested on Friday. The 31-year-old is facing charges of armed burglary, armed sexual battery, and possession of burglary tools.
Police posted a photo of the suspect on social media after the attack occurred on Wednesday at the Saddleworth Greene on SW 41st Street in Ocala. Investigators said they were able to identify Williams through multiple surveillance videos.
On Friday just after 6 a.m. an officer was walking the Berkshire Oaks Shopping Plaza and found Williams. He was taken into custody without incident.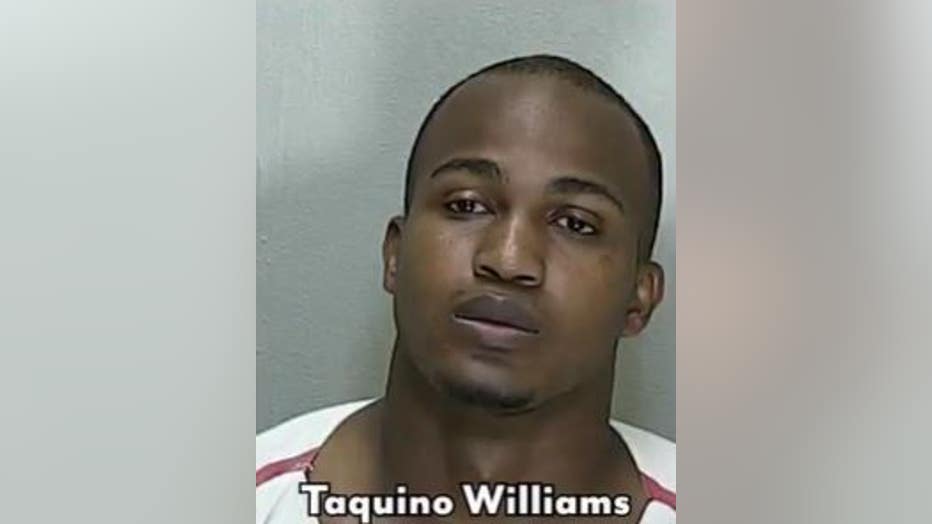 Ocala police said the victim was alone when Williams allegedly entered her residence and sexually assaulted her.
Police said sometime before 9:50 p.m. on Wednesday, Williams entered through a torn screen window into the lanai area of the victim's apartment and then entered the residence through an unlocked side door.
The victim told police she was laying in bed when the man appeared standing in her doorway. She asked him "who are you?" As she attempted to get away, the man came at her with a screwdriver and told her to shut up, according to police.
That's when police said he raped her while holding the screwdriver to her back. Williams then reportedly left.The victim said she was able to pull the bandana down that was covering his face and said she had not seen him before.
One neighbor said she's considering sleeping in a hotel, since she's afraid to be at the complex with her grandchildren right now.
"It's very unnerving. Makes you scared. Makes you not want to turn the lights out."
Williams is expected to make his first appearance in court on Saturday.