Man imprisoned for 2009 Orlando office shooting dead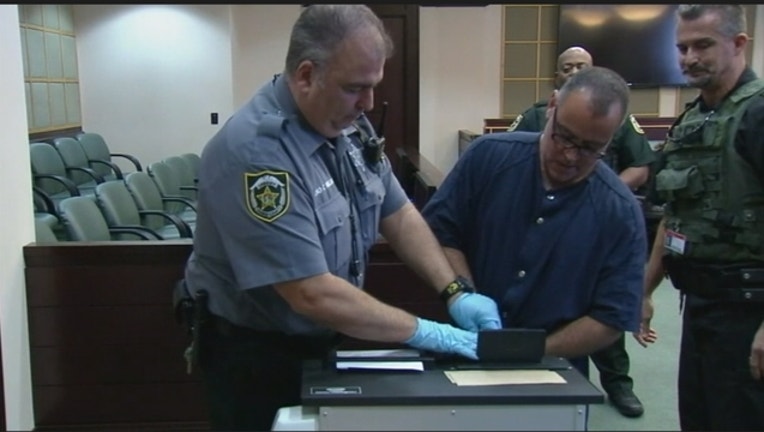 article
LAKE CITY, Fla. (WOFL FOX 35) - A man who was serving time for a fatal 2009 shooting at a Downtown Orlando office building is dead.  Authorities confirmed to FOX 35 that Jason Rodriguez, 46, died at the Columbia Correctional Institution in Lake City, Florida on Tuesday.  The circumstances of his death were not immediately released. 
In the event of an inmate death, the medical examiner determines the cause of death, according to a spokesman with the Florida Department of Corrections (FDC), and in this particular case, the Florida Department of Law Enforcement (FDLE) will investigate.
"The Florida Department of Corrections Office of Inspector General is proactively working with FDLE to provide investigatory assistance," said Alberto C. Moscoso with the FDC. "The Department will employ all available resources to ensure that a thorough investigation is completed."
Rodriguez, who was originally charged with first-degree murder in the death of 26-year-old Otis Beckford, was sentenced to 30 years in state prison under the plea deal last December.  Instead of arguing his case for a new trial, Rodriguez accepted a charge of second-degree murder and a 30-year sentence with time served. 
In 2007, Rodriguez was fired RS&H, an engineering consulting firm.  Prosecutors said Rodriguez became disgruntled and had planned a shooting spree at Orlando's Gateway Center that left Beckford dead and injured five others.  In 2013, a jury found Rodriguez guilty of first-degree murder and five counts of attempted first-degree murder.  A Florida appeals court reversed Rodriguez's conviction in August over improper instruction by then trial Judge Belvin Perry Jr.