Man robs family of five with 3-year-old baby in getaway car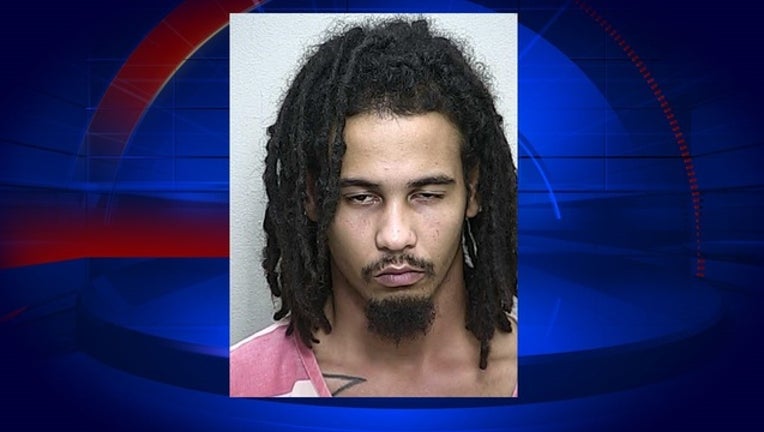 article
OCALA, Fla. (WOFL FOX 35) - A Marion County man allegedly robbed a home of five with a three-year-old baby in the getaway vehicle. 
The Marion County Sheriff's Office (MCSO) reported that at approximately 2:00 a.m. Monday morning, deputies received reports of a home invasion robbery in Ocala.
MCSO reported that the five victims inside the home said that a shirtless Hispanic male covered in tattoos and wearing a bandana entered the residence armed with a gun. He forcefully took an Xbox, a Wii, Playstation 3, and other video games. 
The suspect also pistol whipped one of the victims in the head, causing minor injuries.
When en route to the scene, MCSO Major Crimes Detective Bradley Bartlett performed a traffic stop on a vehicle driving away from the location of the robbery.  Bartlett made contact with the driver, defendant Kareem Jamel Mutcherson, and discovered that he matched the suspect description given by the victims. He even had an Xbox matching the description of the one taken during the home invasion.
However, there was also a three-year-old child in the vehicle. 
Two of the victims identified Mutcherson as the person who committed the robbery.
The child was released to family members, while Mutcherson is currently being charged with robbery-home invasion with a firearm, aggravated battery on person 65-years of age or older, possession of marijuana less than 20 grams, and driving while license suspend or revoked. He is currently being held at the Marion County jail.