Uber Eats driver killed: Suspect in 'gruesome' murder pleads not guilty
HOLIDAY, Fla. - A criminal affidavit released new details about the death investigation involving an Uber Eats delivery driver in Pasco County. 
The family of Randall Cooke said he was originally reported missing after he didn't make it home from his final delivery of the night for Uber Eats. The Pasco County Sheriff's Office was investigating his disappearance when their search led them to a Holiday home on Moog Road.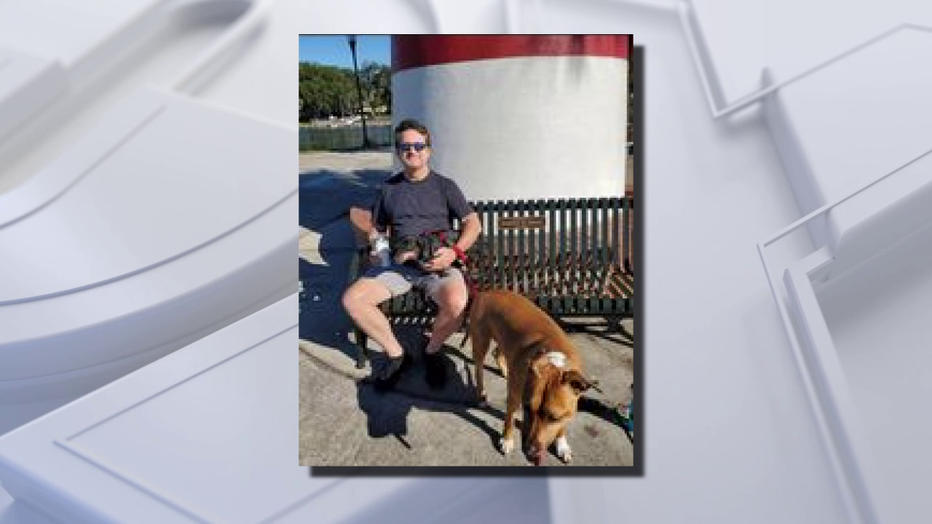 The affidavit filed this week said Oscar Solis is charged with murder in connection to Cooke's death. On Friday, Solis entered a not guilty plea, and he has been appointed an attorney from the public defender's office.
The affidavit outlines the days following Cooke's disappearance, and the evidence that lead them to arrest Solis. Pasco County Sheriff Chris Nocco announced Solis' arrest on Tuesday.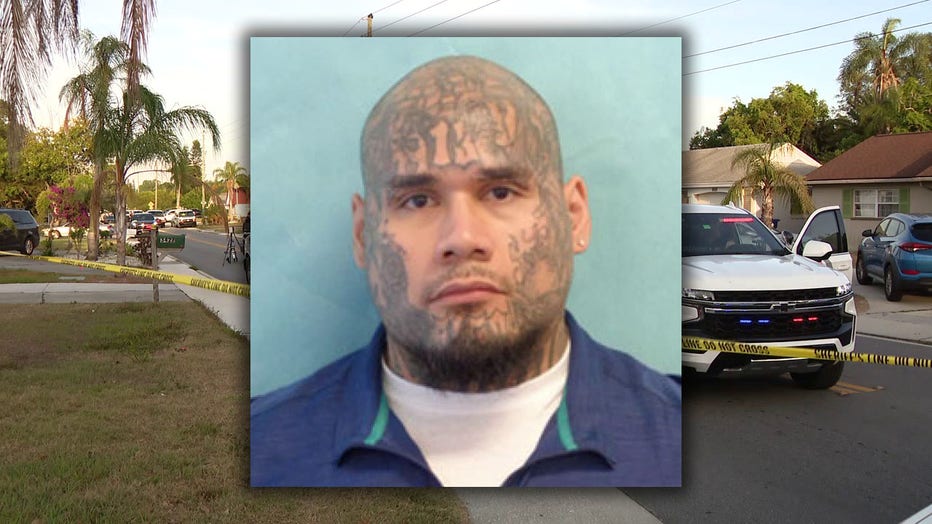 "This was absolutely a horrific crime of passion," Sheriff Nocco said on Tuesday. "We always say evil, but this was demonic. This individual, what he did was demonic."
According to the affidavit, Cooke was last seen on security footage making a delivery to the home on Moog Road that Solis rented. The sheriff said it was Cooke's last delivery of the night.
"When you watch the video, he's just standing there, just waiting. And he probably was thinking to himself, 'am I at the right house?'" Sheriff Nocco said. "Because nobody was answering. But then the camera goes off."
It's unclear what exactly unfolded after this, but Pasco County deputies said that was the last time Cooke was seen alive.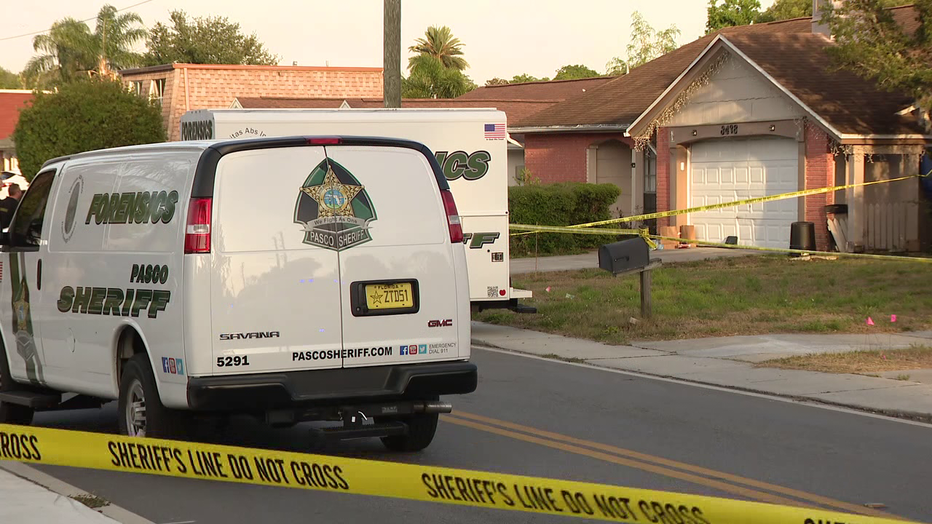 Pictured: Scene of death investigation where Randall Cooke's remains were found. 
"This person just yanked him in and killed him," Sheriff Nocco said.
The affidavit said when Cooke's wife couldn't get in touch with him, she started to worry. It said her messages to him eventually no longer showed as "delivered." Detectives said they later tried to ping Cooke's phone, but it appeared to be off.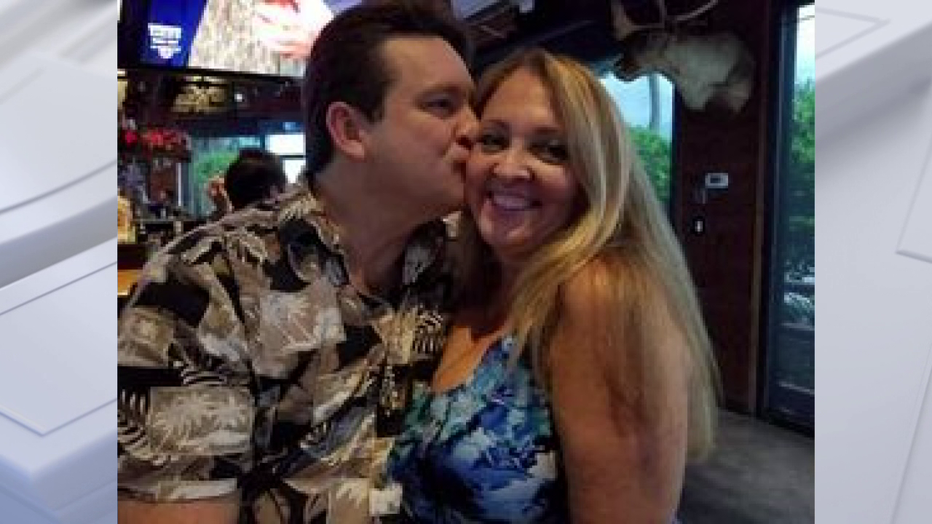 Pictured: Cooke with his wife. 
In the affidavit, detectives said they also looked at security footage the day after Cooke's disappearance from a camera in the back of the house on Moog Road.
"Oscar Solis was carrying trash bags with another individual, and you can see them carrying these trash bags around the side of the house," Sheriff Nocco said.
Investigators believe the two men were Solis and a driver, who Solis' father hired to drive his son to and from work and to run errands. The affidavit said the driver mentioned an odor inside the house, and Solis asked him to help take out the trash.
Detectives said Cooke's remains were later found in those trash bags.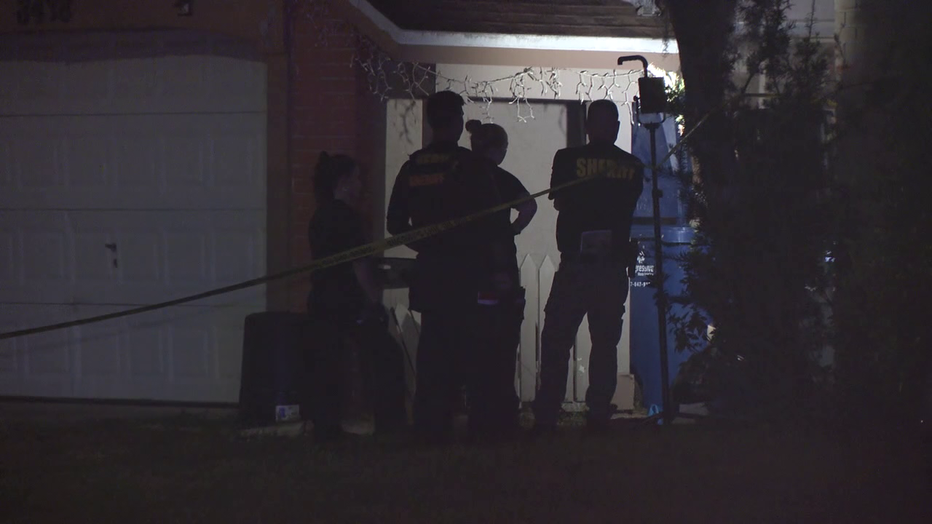 Pictured: Scene of death investigation where Randall Cooke's remains were found. 
Investigators said they also talked to Solis' roommate, who also lived in the home with his wife and child. They said the roommate heard a loud noise coming from Solis' bedroom the night Cooke was seen on video delivering to the home.
According to the affidavit, the roommate told detectives he and his family left the next morning to stay in a hotel because they felt uncomfortable.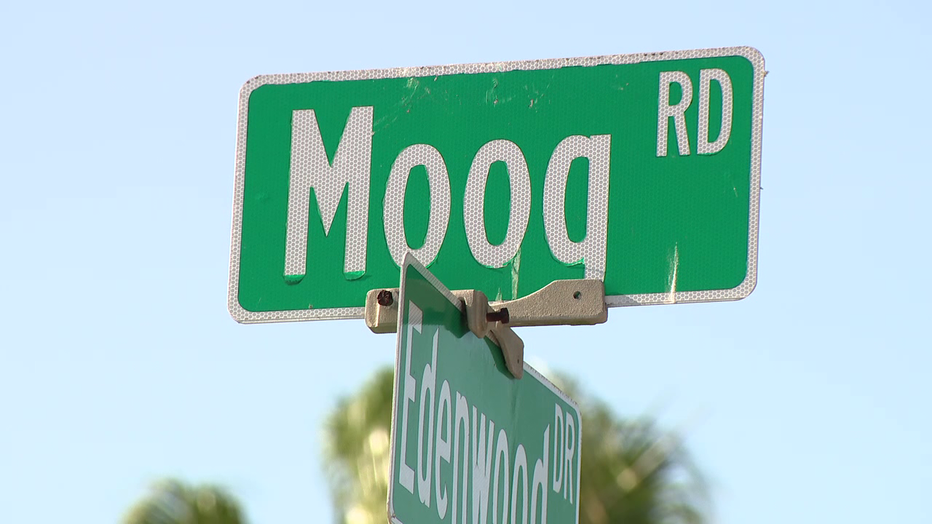 As detectives searched the home, they said they found blood spattered throughout the kitchen, living room and Solis' bedroom and bathroom. Investigators also found Cooke's wedding ring, wallet and car key fob inside the home.
"This is just a random person," Sheriff Nocco said. "It could've been anybody."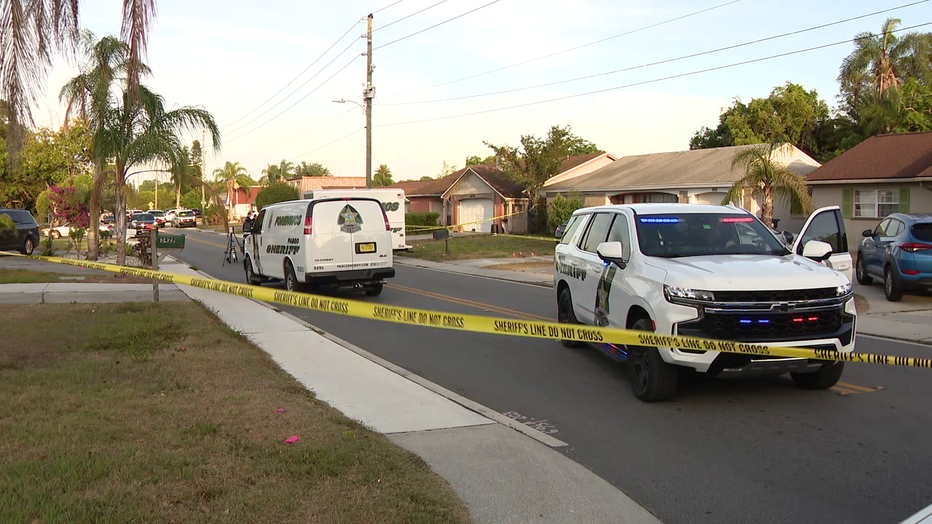 The affidavit said Cooke's car was found about a third of a mile down the road. Detectives said it had a time card receipt with Solis' name, and the car was sprayed with a substance that appeared to be an attempt to conceal evidence.
A potential motive behind this crime is unclear.