Mount Dora murders: Person of interest in deaths of Florida couple back in Lake County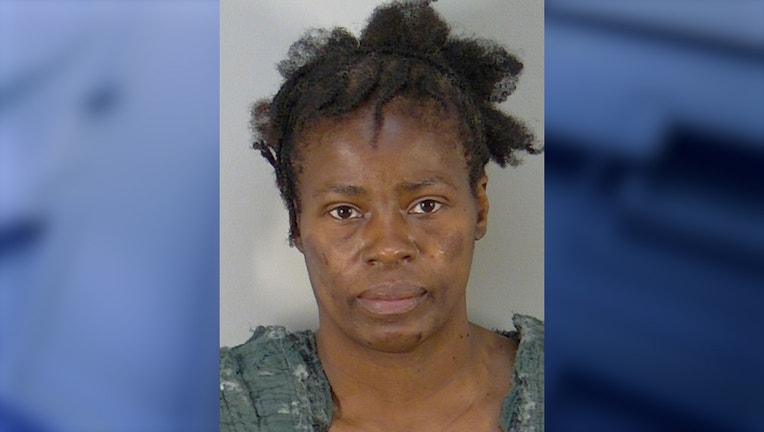 article
LAKE MARY, Fla. - A person of interest in the investigation into the murders of a Florida couple killed inside their Mount Dora retirement community home has been extradited from Georgia and returned to Lake County.  
According to the Mount Dora Police Department, Vickie Lynn Williams, 50, of Savannah, Georgia, was arrested out-of-state earlier this week after she was found driving a car belonging to the victims, Darryl Getman, 83, and Sharon Getman, 80.  She was taken into custody on a charge of vehicle theft.
Williams has been booked into the Lake County Jail where she awaits her first appearance before Fifth Circuit Judge Emily Curington, scheduled for Saturday at 9 a.m. 
MORE HEADLINES: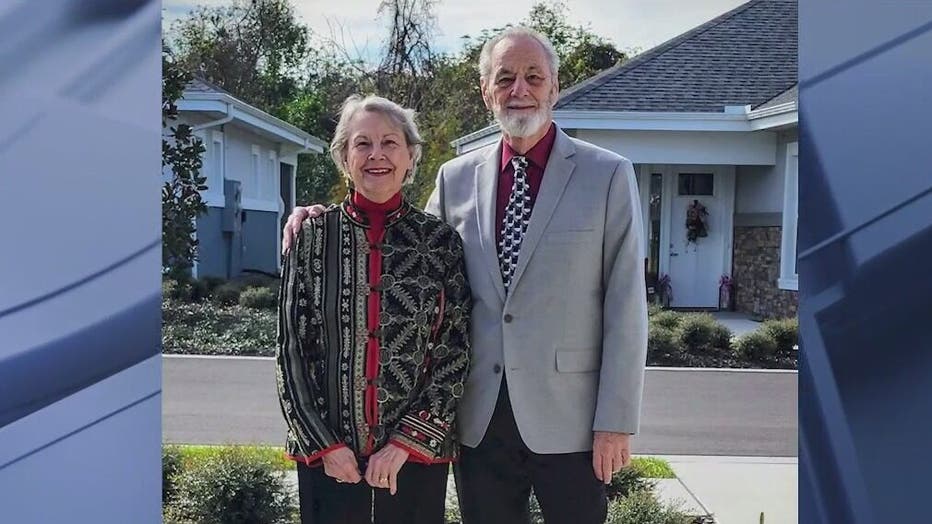 Sharon Getman, 80, and Darryl Getman, 83, were found murdered inside their Mount Dora retirement community home on Saturday, Dec. 31, 2022.
Mount Dora Interim Police Chief Mike Gibson told reporters on Tuesday that a person of interest had been taken into custody, possibly linked to the killings of Darryl and Sharon Getman, who were found dead last weekend at their home within the gated Waterman Village retirement community.
"They were enjoying their 'golden years' of retirement, something that we all kind of look forward to I think. However, in this case, the 'golden years' of Darryl and Sharon were tragically cut short by a ruthless and senseless double homicide," Gibson said.
On Dec. 30, a "suspicious woman" was escorted out of the Lakeside of Waterman Village property around 3 p.m. About an hour later the same woman was seen again on a security camera at the back of the complex. Around 10:58 p.m., police said the same woman entered the facility a third time through the big tower at the front of the complex. That's when she knocked on a door and asked a tenant to use the shower. It wasn't until a panicked resident hit her alarm that security and police responded. The person of interest got away.
On Dec. 31 around 2:02 a.m., the couple's car was seen leaving the complex. Around 2:12 a.m., the suspicious woman came back to the complex a fifth time and was told to leave by security. Around 4 p.m., the couple was found dead by Mount Dora police. 
On Jan. 2, Williams was taken into custody after a police officer in Savannah recognized the lime green Kia she was driving at an Amtrak Station. 
According to court records, Williams has an extensive criminal history spanning back decades.  She was arrested 24 times through 2022 in Ohio on a variety of misdemeanors and felonies including felony assault, criminal trespassing, theft, robbery, receiving stolen property, and domestic violence. She was arrested twice in 2016 in South Carolina on grand larceny charges. Her case in South Carolina is still pending.