NASCAR legends to serve as Daytona 500 grand marshals this weekend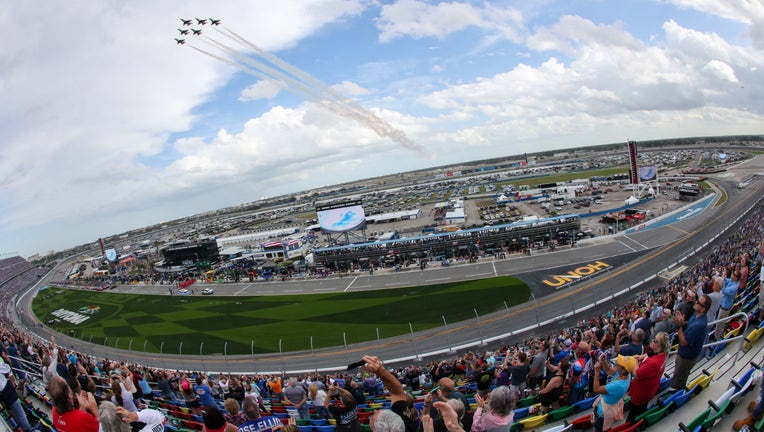 article
DAYTONA BEACH, Fla. - The Daytona 500 is this Sunday, Feb. 19, and we now know who the grand marshals are for the 65th running of the "Great American Race."
The lineup includes five NASCAR Hall of Famers and four future ones.
The grand marshals are: 
Richard Petty
Bobby Allison
Bill Elliot
Jeff Gordon
Dale Jarrett
Kevin Harvick
Jimmie Johnson
Kurt Busch
Joey Logano

All of them will collectively give the "start your engines" command to drivers at the race this Sunday. 
"If a driver has won both a Daytona 500 and a NASCAR Cup Series championship, they have accomplished the two most difficult feats possible in our sport and deserve to be put on a pedestal," said Daytona International Speedway President Frank Kelleher. "As we start NASCAR's 75th anniversary season, it's important to honor these legends. There's no better time to give fans the chance to celebrate the past than before a sold-out crowd at Daytona International Speedway."
The grand marshal corps represent Daytona 500 champions across six decades.
RELATED: Daytona 500 forecast: Here's the weather outlook for this week's NASCAR races
You can watch the Daytona 500 on FOX 35. Coverage starts with Good Day Orlando from 7 to 10 a.m, followed by a special edition of Good Day Orland at the track at 11 a.m.
The race begins at 2:30 p.m. at Daytona International Speedway.