New details emerge about stabbing of Universal contractor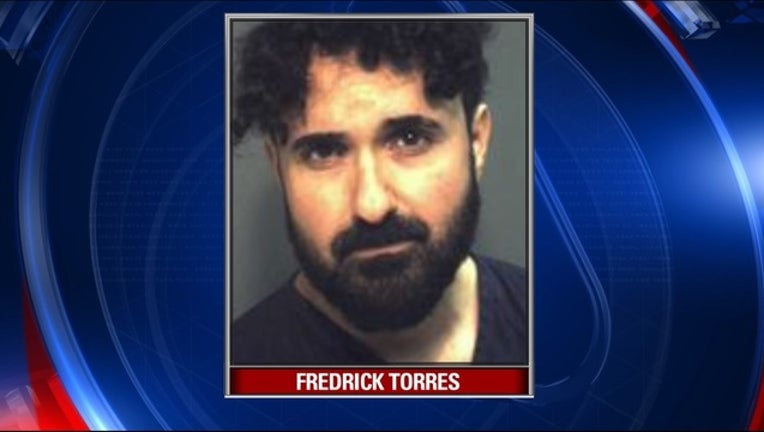 article
ORLANDO, Fla. (WOFL FOX 35) - New details are emerging about a brutal attack against a caricature artist working at Universal Orlando, and we are also hearing how his friends across America are acting to help him.   
Glenn Ferguson is still hospitalized at Orlando Regional Medical Center.  Police say another artist contractor who was just fired from his job working at Universal Orlando, stabbed him in the neck and other places with a pair of scissors. Police say the attack caused serious injuries.   
Friends say Glenn Ferguson is a popular caricature artist who spent the last several years drawing fun sketches for thousands of visitors at Universal Orlando.   Orlando police say Frederick Torres, 33, stabbed Ferguson Friday morning near the Toon Lagoon area at Islands of Adventure.    Police say Torres attacked Ferguson after being fired. Both men worked as contractors creating sketches at Universal Orlando. 
FOX 35 talked to Ferguson's good friend Robert Bauer on the phone Monday night.  Bauer said, "I'm not sure why anyone would do this.  It's extremely hateful.  It was extremely violent."
Police say Torres chased Ferguson and then stabbed him several times with a pair of scissors.  Torres went before a judge Saturday, and she ordered him held without bond.  
We stopped by Torres' apartment in Orlando Monday.  His next door neighbor told FOX 35 News she has lived next door to Torres four years, and she's stunned to learn about his arrest.  Adriana Burgos said, "I'm extremely shocked. That's not something I would think would happen."
Bauer says Ferguson has caricature artist friends across America, and he has won awards for his creative sketches.  His friends started a Go Fund Me account to show support for his wife and to help pay for the many medical bills expected in the coming months.
Bauer adds, "Between the medical expenses he's likely to incur due to the operations, and then obviously there's going to be therapy, and he's not working and not bringing home any money,  we are doing everything we can."
Friends have contributed more than $38,000 to the fund to help pay Ferguson's medical bills.  If you want to help, click here to access the Go Fund Me account.