Nursing homes look for state money for generators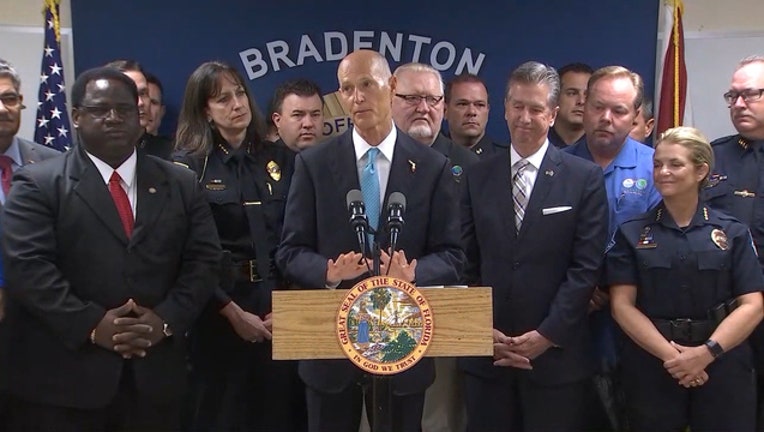 article
TALLAHASSEE, Fla. (NSF) - Florida's largest nursing-home association has one question as the 2018 legislative session approaches: Will the state help foot the costs of generators at nursing homes?
But getting an answer is proving elusive.
Florida Health Care Association chief lobbyist Bob Asztalos on Monday asked a top Medicaid official whether nursing homes would be authorized to include generators on the cost reports facilities are required to submit to the state.
The answer from Tom Wallace, who is the interim assistant deputy secretary for Medicaid finance and analytics at the Agency for Health Care Administration, did not give a clear picture.
"The agency's response right now would be, we are looking at that. We are looking into that and what is the best approach to doing this," Wallace said.
Asztalos asked the question at the third and final meeting of the Nursing Home Prospective Payment Working Group, which met Monday at the agency's Tallahassee headquarters.
The question was posed as the group started discussing Hurricane Irma and the state's response to the storm.
The Legislature during the 2017 session directed AHCA to assemble the group and have it examine the myriad issues involved in switching the state's Medicaid reimbursement for nursing homes away from a cost-based system and toward a "prospective payment" system.
Under a cost-based system, nursing homes annually submit unaudited cost reports that are used as the basis for payment. After the reports are audited, providers can go back and demand higher reimbursements.
Under the prospective payment system, nursing homes will be reimbursed predetermined, fixed amounts.
Nursing homes became a high-profile issue after residents of a sweltering Broward County nursing home died following Hurricane Irma. Eight residents of The Rehabilitation Center at Hollywood Hills died Sept. 13, three days after the storm knocked out the facility's air-conditioning system. Six others died after evacuation.
The deaths prompted Gov. Rick Scott's administration to issue emergency rules requiring nursing homes and assisted-living facilities to have generators and enough fuel to cool buildings for 96 hours.
The rules were challenged by three long-term care associations that argued the Scott administration violated state law because there was no emergency and that the rules overstepped legislative authority. Though an administrative law judge sided with the groups, the Scott administration took the issue to the 1st District Court of Appeal. The administration maintains the rules stay in effect during the appeal.
The Florida Health Care Association estimates that it would cost about $230 million for more than 650 nursing homes to get generators. The association would like Medicaid --- which pays for about 60 percent of nursing-homes days on average --- to help offset a corresponding amount of the costs. If that were the case, it would cost Florida taxpayers about $53.8 million. Another $84.1 million would be absorbed by federal matching dollars.
Asztalos, whose association did not challenge the rules, said nursing homes are precluded from transferring residents to special needs shelters. Generally, nursing homes ink agreements with other nursing homes that allow them to transfer patients in case of hurricanes or storms.
During Hurricane Irma, Asztalos said, many East Coast nursing homes transferred patients to facilities on the state's West Coast. But when Hurricane Irma changed course and started barreling toward the West Coast, that put some nursing homes who agreed to take residents from East Coast facilities in the awkward position of evacuating not only their residents but the residents they agreed to take from sister facilities.
"We agree with the governor we've got to get these generators," he said.
Asztalos said that hardening nursing homes would not only allow the facilities to keep residents in place but enable the facilities to serve as special-needs shelters and take in people who need shelter from storms.
"I think this does have a public policy point for the state," he said, adding that generators could also help abate what could be a growing problem in that nursing homes are beginning to "pull back on evacuation agreements (with other facilities)."
Working group member, Scott Hopes said Manatee County opened 25 shelters that had capacity to serve about 25,000 people. But only one of the shelters, he said, was a dedicated special needs shelter. It was able to accommodate about 500 people.
"We had special needs residents in every one of the (shelters)," Hopes said adding that people with oxygen and oxygen generators, "just were everywhere."
Jennifer Langer Jacobs, an administrator with Sunshine Health, told the panel that care coordinators who work at the HMO were worried about their clients and where they could be evacuated.
"Ultimately, everybody got where they needed to get to, but I think the stress level in the system was much higher than what it needed to be," she said.

Information provided by The News Service of Florida.