Orlando weather: Central Florida could see hottest February day in history next week
ORLANDO, Fla. - Central Florida could see the hottest temperatures so far this year – and record heat for the month of February. 
"Record-setting heat is looking likely late next week," said FOX 35 Storm Team Meteorologist Ian Cassette. "In fact, we could be gunning for the warmest day in February in recorded history here in Central Florida."
RELATED: Will it rain during the Great American Race? Here's what the forecast shows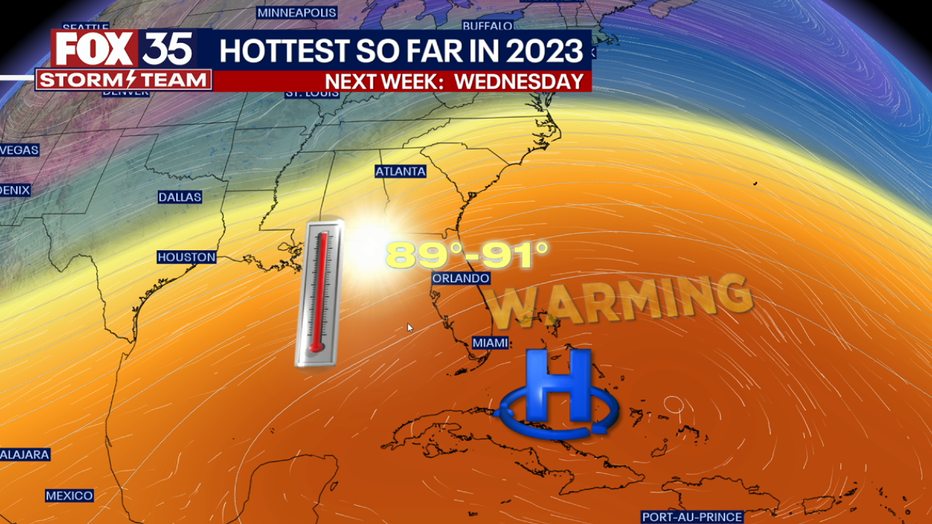 After the brief cooldown this weekend, our temperatures will quickly climb in the week ahead with high pressure building in over Florida.  A south flow will bring record heat by midweek with potential for 90 degrees. In fact, Cassette said Orlando has never hit 91 degrees in record history in February.
According to Extreme Weather Watch, the hottest February temperature in Orlando history was 90 degrees which occurred on February 15, 1935.
| SUBSCRIBE TO FOX 35 ON YOUTUBE |
Watch the video above for the full weather outlook for this upcoming week.