Orlando weather: Cold snap brings chilly temperatures to Central Florida this weekend
ORLANDO, Fla. - Today's high: 65 degrees
Tonight's low: 45 degrees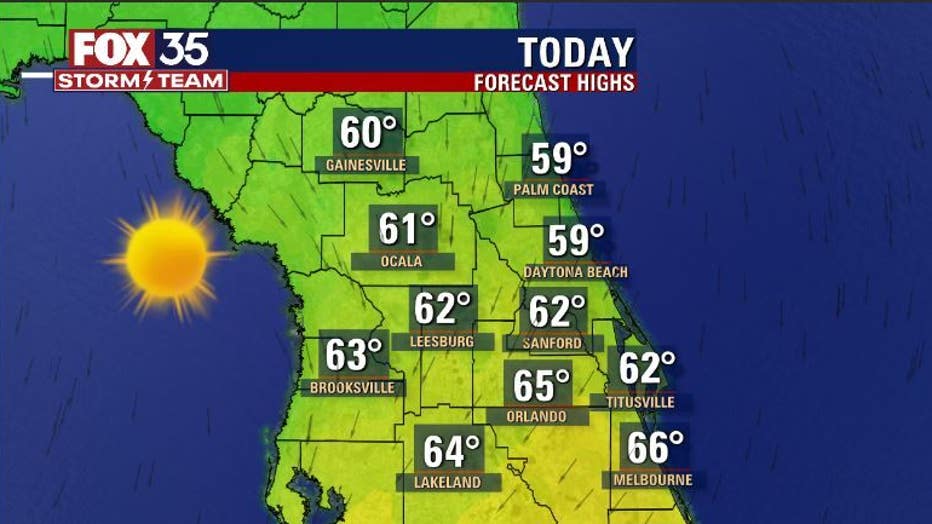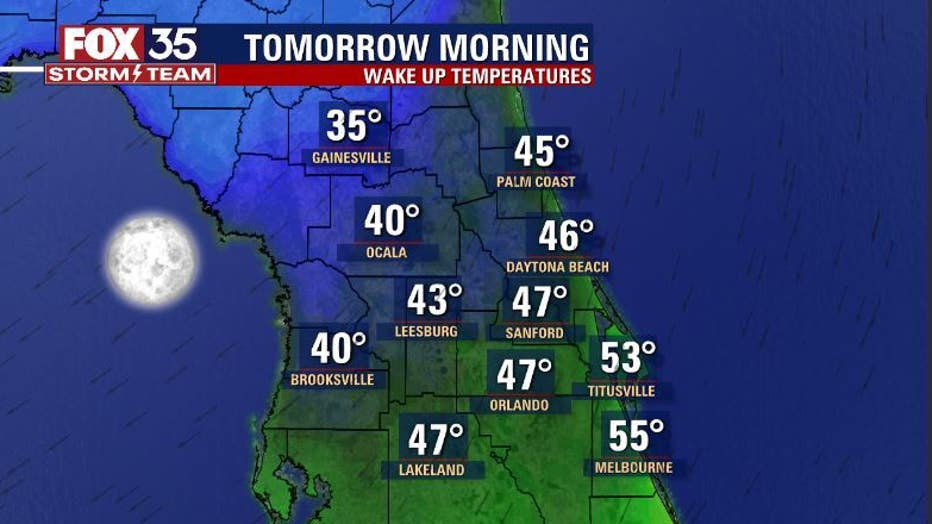 Main weather concerns:
No real weather concerns today! Nice day all across the region on this Friday. Expect a cool one with highs near 65 this afternoon. Sunshine prevails. Skies dry.
BEACHES:
Sunshine prevails along the beaches on this Friday, temps will range from 60-65 degrees with a Northerly breeze at 10-15mph. Surf is in the 1-2' as a combo of Easterly and Northerly swell join forces. Rip current risk is moderate as a long shore current develops with increased Northerly winds.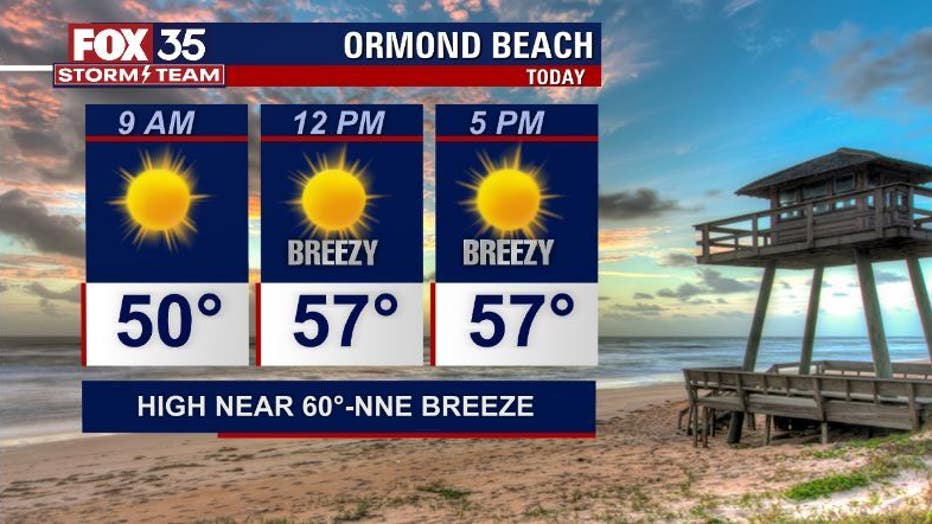 THEME PARKS:
You'll need a jacket at the theme parks today.  Afternoon highs will be in the mid-60s with dry conditions. Enjoy the sunshine, there will be plenty of it.
OUTLOOK:
Expect these below seasonal temperatures to continue through today. Veering winds will help warm things up slowly over the weekend. 
Low-70s Saturday rise closer to 80 by Sunday. Sunday could bring a few showers, coverage is low at 20% or less. 
Shower chances are in the cards Sunday night, chances near 30%, thunder is not expected. Next week, cap of warm high pressure sits on top, delivering 80s for highs, lows in the mid-60s with dry weather expected.