Orlando Weather Forecast: Beautiful weather to start the week across Central Florida
Tonight's low: 66 degrees | Today's high: 88 degrees 
Main weather concerns: Beautiful weather is expected in Central Florida to start the week! Clear and dry skies prevail with afternoon highs soaring to the upper-80s, near 90 degrees.
BEACHES: Sunshine dominates at our east coast beaches. Highs will reach the low-80s with winds out of the south at 5-10 mph. A moderate risk of rip currents continues, make sure to swim near an open lifeguard stand.
THEME PARKS: A great week for the theme parks with no rain and lots of sunshine. Highs will warm to the upper-80s with a light breeze. Don't forget the sunblock!
OUTLOOK: Summer-like temperatures will be felt to start the week with dry skies before rain chances increase by Wednesday and Thursday.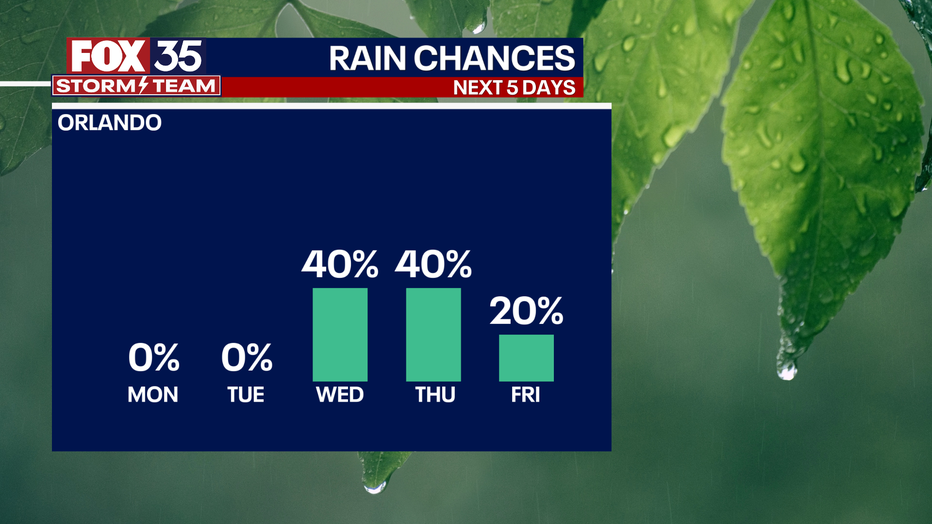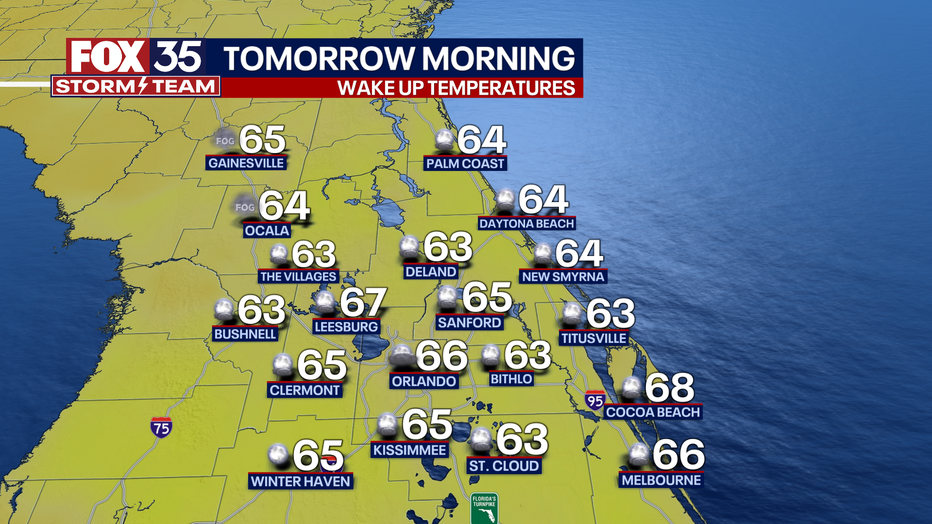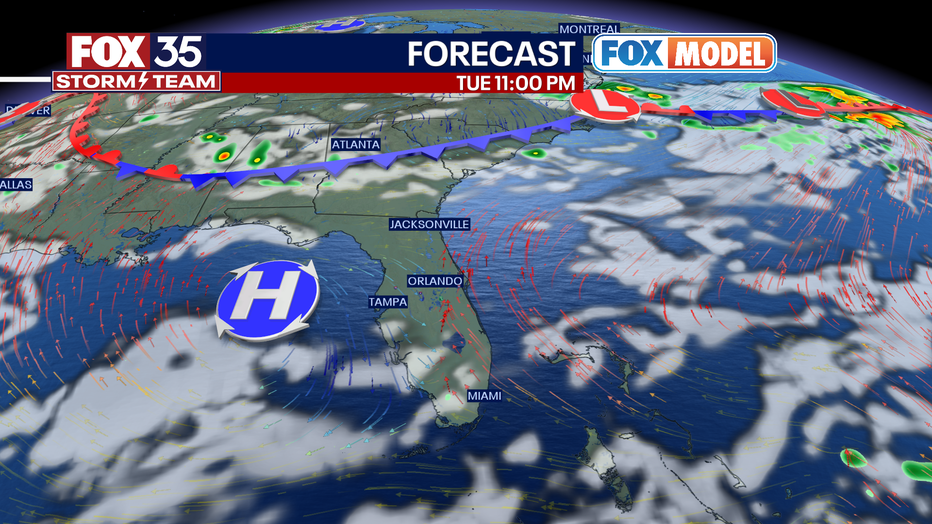 Highs could reach the mid-90s on Wednesday! 
As for rain chances, showers will be likely, and at this time, severe weather is not expected. Have a great week and stay hydrated in Central Florida.