Orlando Weather Forecast: Central Florida could experience heavy rain, flooding on Tuesday
Tonight's low: 66 degrees | Tomorrow's high: 72 degrees | | Rain: 40% scattered showers
Main weather concerns: Orlando and Central Florida will see increased chances for rain this week. The FOX 35 Storm Team is declaring a FOX 35 Weather Impact Day for Tuesday when there will be the potential for heavy rain amounting to greater than seven inches in some areas.  Most likely impacted with the heaviest rain will be Osceola and Brevard counties, where nuisance flooding is likely should those totals verify, though half-an-inch to two inches are possible across Orlando on these heavy travel days, impacting all. Models suggest currently most rain should move out Wednesday by dawn.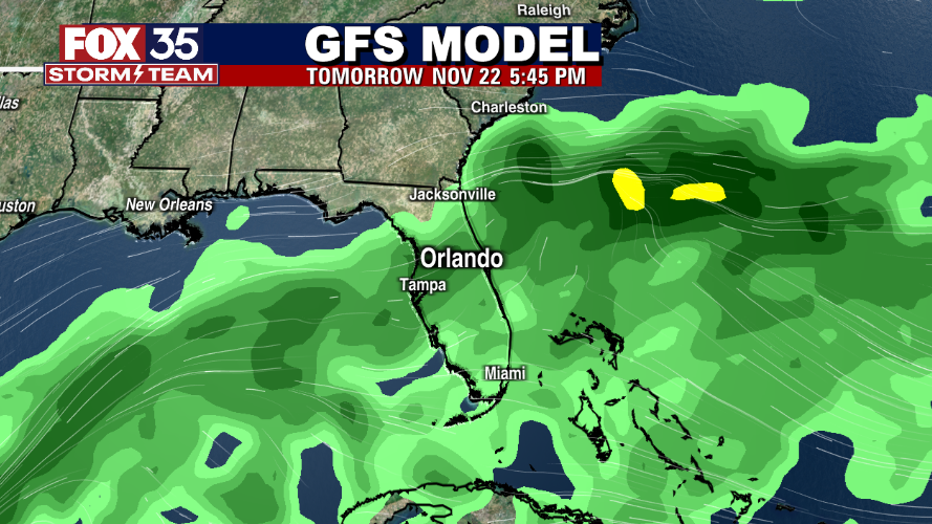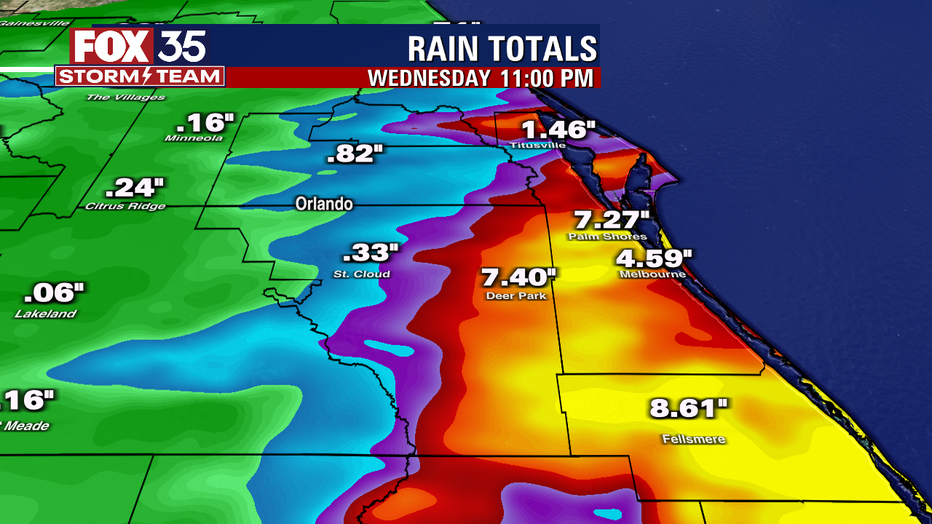 What is the weather like at Brevard and Volusia County beaches? 
It is not a great beach day. It will be mostly cloudy with chances for heavy rain. Waves will be choppy and large with surf up to 5 feet. Rip current risk is high, and it is not recommended to enter the surf.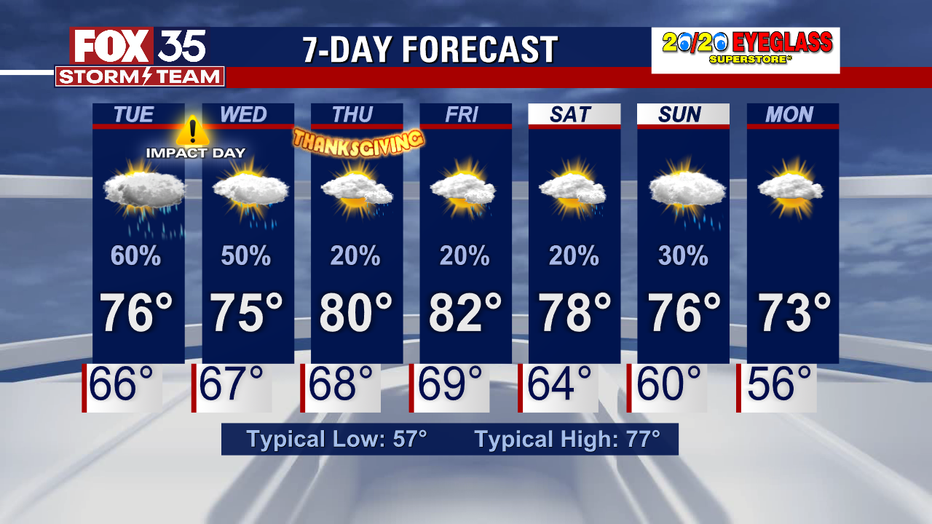 How will the weather be at Disney World, Universal Orlando, and SeaWorld on Tuesday?
Gloomy skies prevail with showers possible at the parks on Tuesday so don't forget a rain jacket! Highs warm to the low-70s with a few northeasterly breezes.
What is the Thanksgiving forecast in Central Florida?
An active weather pattern will continue to begin Thanksgiving week. A few showers will extend through Friday.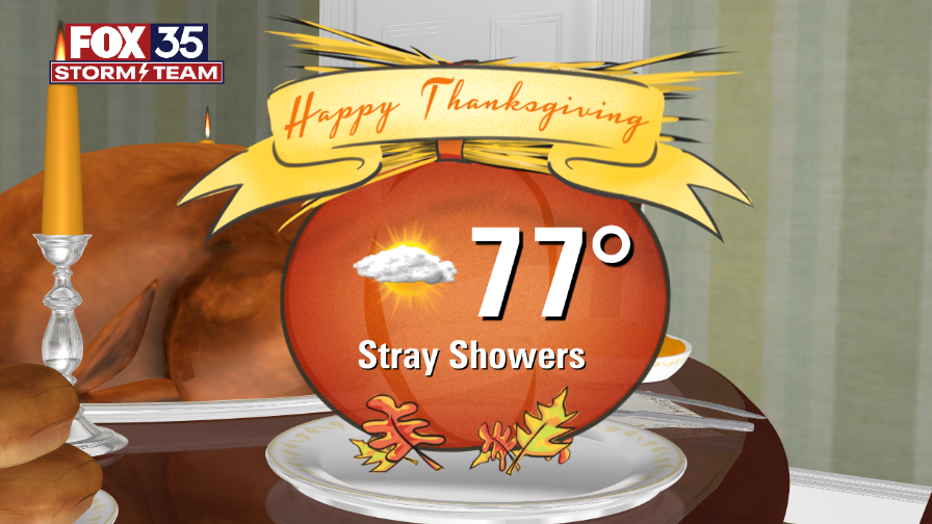 Some areas could see enough rain to cause localized flooding issues, especially along our east coast. Thanksgiving is Thursday, and skies look to clear by then and bring slightly warmer air. Temperatures return to the 70s this week.
Any tropical activity in the Atlantic?
The tropics are quiet with no activity expected within the next five days. The hurricane season continues until November 30.