Orlando Weather Forecast: A few cold nights before warming trend in Central Florida
LAKE MARY, Fla. - Tonight's low: 44 degrees | Tomorrow's high: 71 degrees 
Main weather concerns: After a very chilly start to the week, temperatures will begin to warm up by mid-week.
BEACHES: Another cool day at the beach on Tuesday with highs warming to near 70 at the warmest. Winds will be light, Surf rolls in at 3-4' in Long Period NE groundswell. Surf look pretty fun! Water temps low-mid 60s Northern beaches, upper 60s South of the Cape. Moderate-high rip current risk. 
THEME PARKS: Chilly start expected at the attractions, plenty of sun warms things up for the PM with upper 60s to low 70s. Nice day for the attractions.
OUTLOOK: A gradual warming trend is under way with highs returning to the 60s Monday, 70s Tuesday and even near 80 for many areas by Wednesday through late week.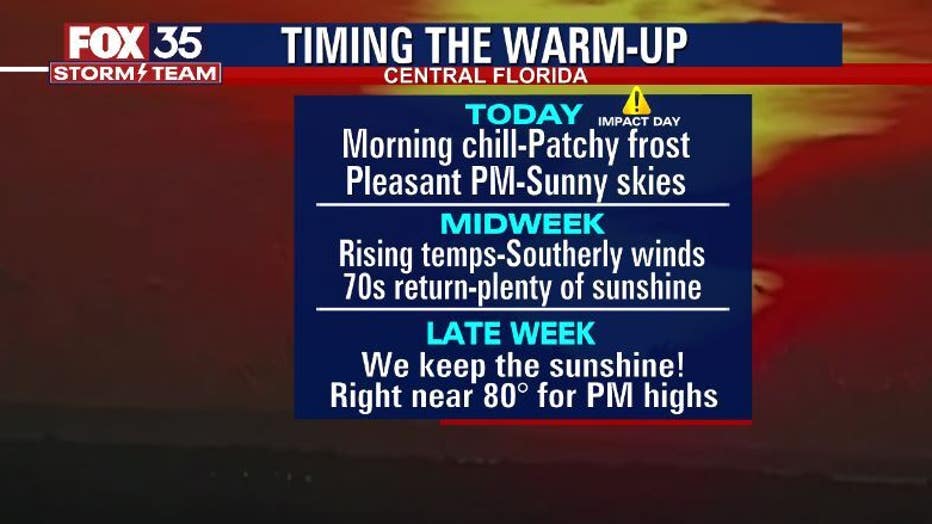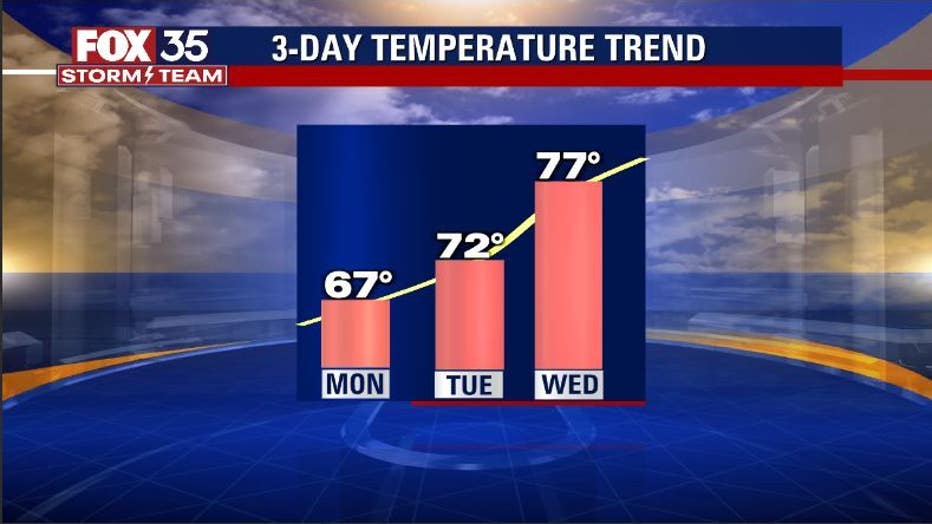 Lows will still be cool early in the week with temperatures in the 40s. Rain chances remain limited this week thanks to high pressure and sunny skies.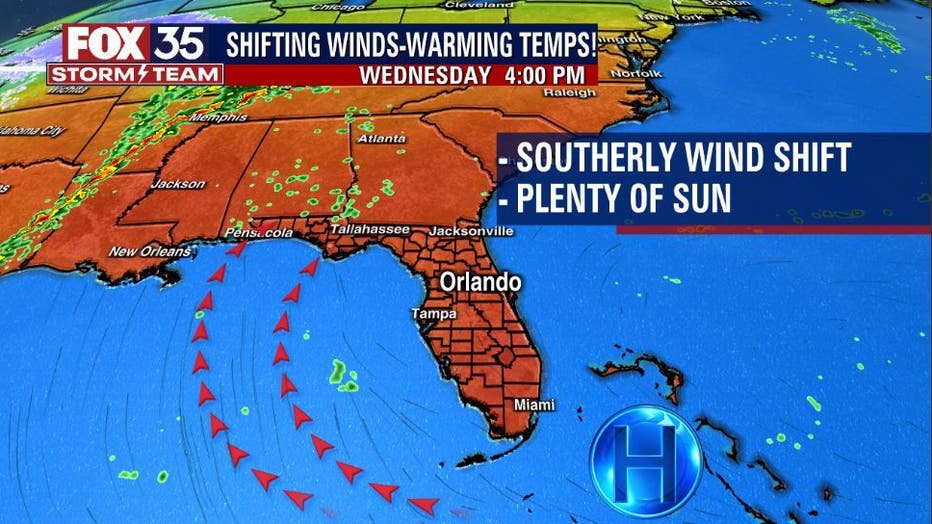 We could see a few showers return by Saturday, but odds are lower as of now.