Orlando Weather Forecast: Front rolls through Central Florida, bringing chance for showers, storms
Today's high: 77 degrees | Tonight's low: 62 degrees | Rain: 30%
Main weather concerns: A front is moving across Central Florida this afternoon. Temperatures will steadily drop into the 60s. Ahead of the front are strong thunderstorms. Storms will continue to push off the coast of Volusia and Brevard counties until sunset. Expect wind gusts up to 40 mph, lightning, and small hail with the stronger storms.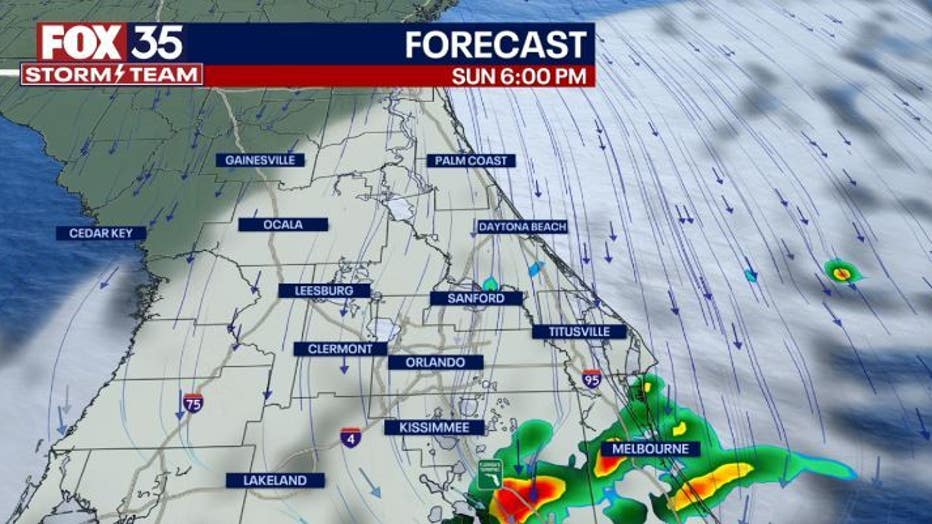 BEACHES: Monday will be another calm day for the beaches. Avoid the beach if possible. Debris and bacteria will still be an issue after Hurricane Nicole. The rip current risk will moderate. Surf will be around 4 feet tomorrow. If you decide to go in the water, make sure to swim next to a lifeguard.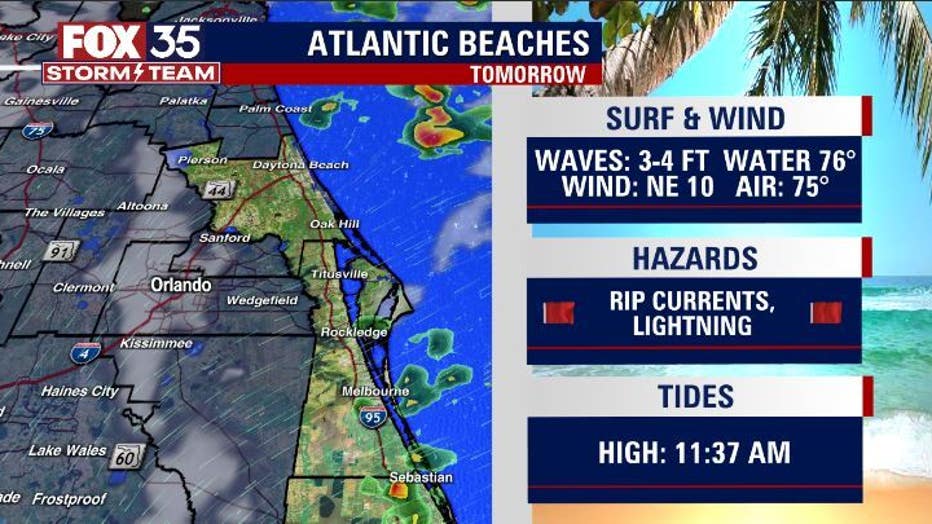 THEME PARKS: Monday will be a wonderful fall day for the parks. Temperatures will peak at 77 degrees tomorrow.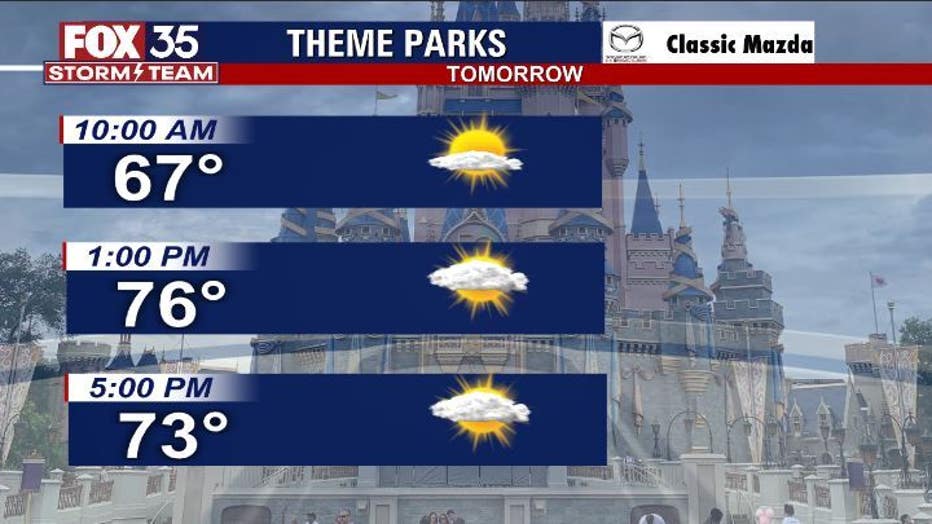 OUTLOOK: A wonderful week ahead with drier conditions. Temperatures will reach the upper 70s tomorrow, but the day will start off extremely nicely. Typically fall like temperatures for Central Florida. Temperatures start out in the upper 70s/low 80s and drop to the low 70s by the end of the week with another front moving in. Friday will bring the highest rain chances of 30%.

TROPICS: The tropics are calm with no activity expected within the next five days.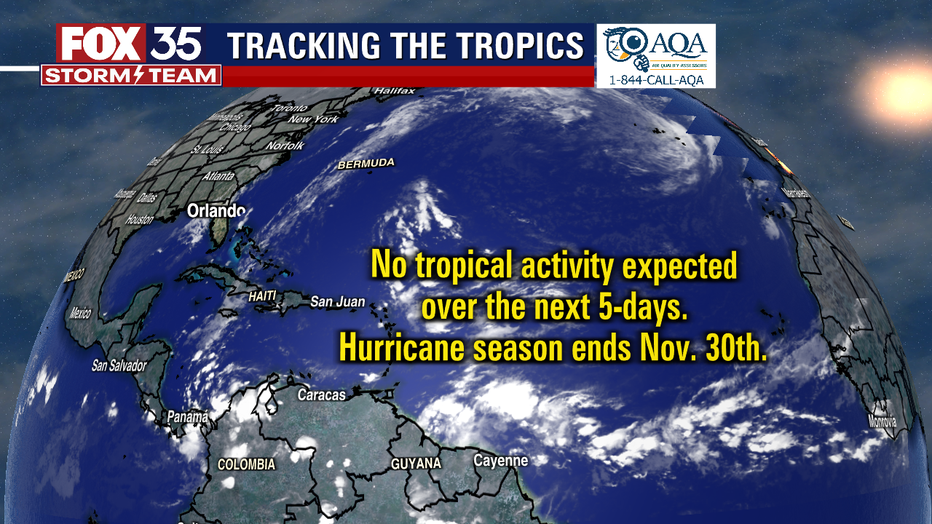 The hurricane season continues until November 30th.