Orlando weather: Some rain before next cold front drops temperatures in Central Florida
ORLANDO, Fla. - Tonight's low: 52 degrees | Tomorrow's high: 76 degrees | Rain: None
Main weather concerns: The FOX 35 Storm Team is tracking our latest cold front sweep across the Florida Peninsula. Afternoon highs reach the widespread mid-70s. Skies will clear overnight with lows dipping into the 40s and 50s.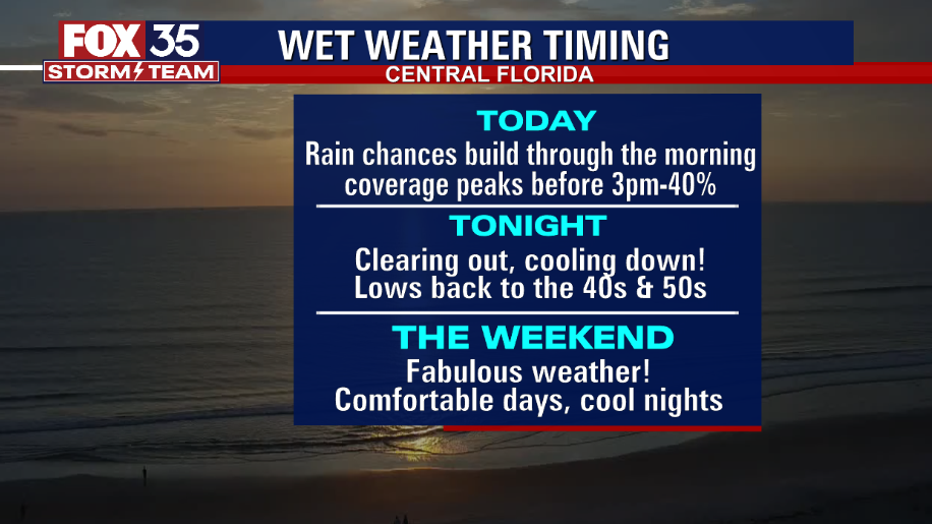 BEACHES: 
It will be a cloudy start to the day at the beaches with the chance for isolated showers through the early afternoon. Highs today will be in the mid-70s with cooler overnight lows. The rip current risk is low and surf height at around 2 feet.
THEME PARKS:
Mostly cloudy skies are expected with a few showers possible at the parks until 3pm. Highs will be in the mid-70s this afternoon, then cooler air will usher in overnight.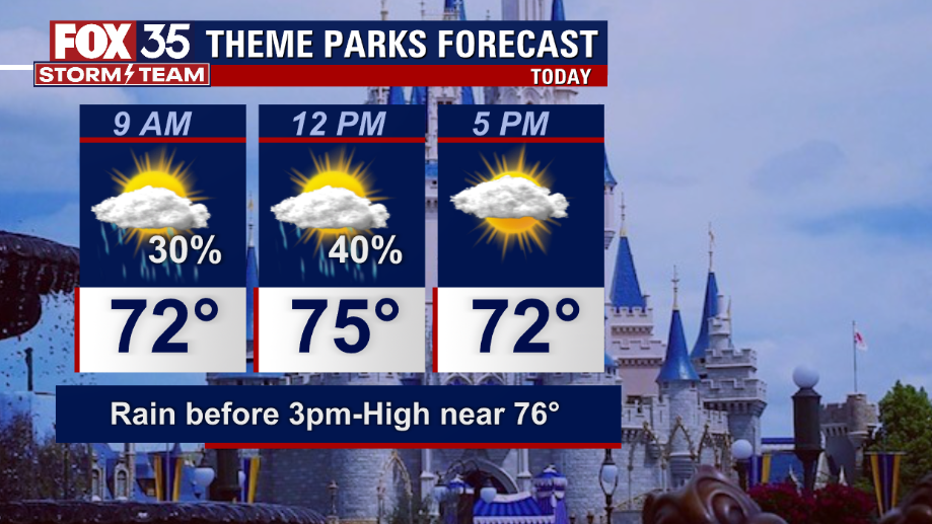 OUTLOOK:
Cooler, more seasonable weather will return heading this weekend as our latest cold front moves south.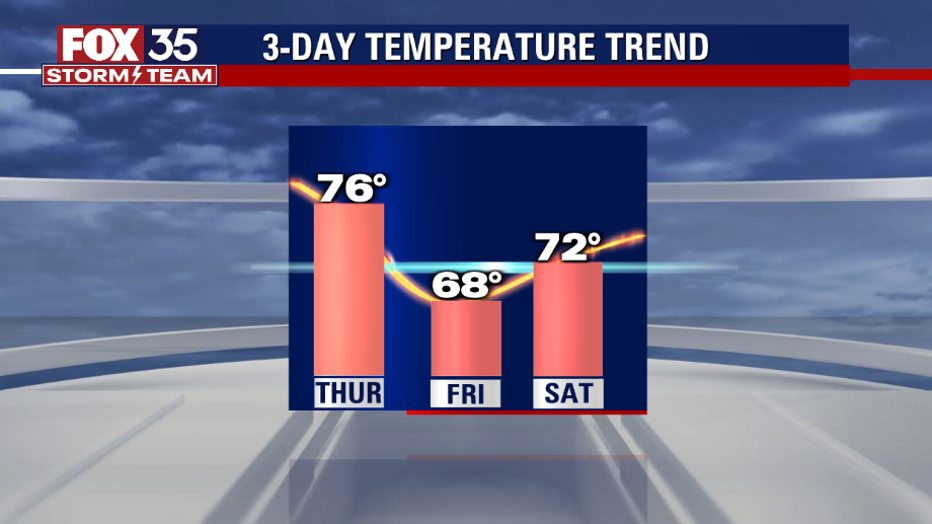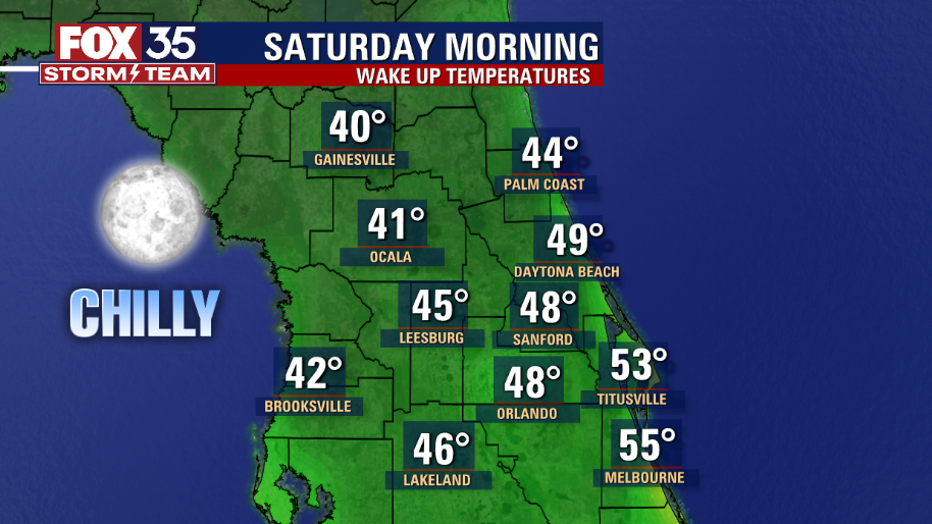 Afternoon highs on Friday reach the upper-60s with wake up temperatures near 50 degrees, cooler on Saturday morning in the upper-40s. We have a great weekend ahead, skies remain dry.