Orlando weather forecast: Mostly dry and sunny weekend weather for Central Florida
WINTER PARK, Fla. - Tonight's low: 66 degrees
Tommorrow's high: 86 degrees
Rain: 0%
Main weather concerns:
Another quiet evening across Central Florida. A slight breezy coming from the NE at 5-10 mph will calm down headed into the overnight hours. Low temperatures drop down into the mid to upper 60s across the area. Flood issues remain a concern across Central Florida.  Flooding will be a major at St. Johns River above Lake Harney, near Deland, near Geneva, and at Astor.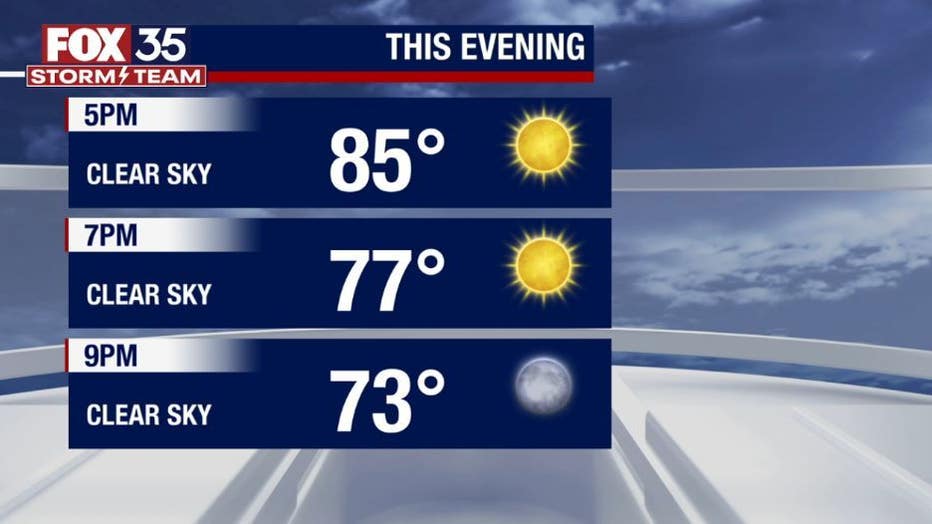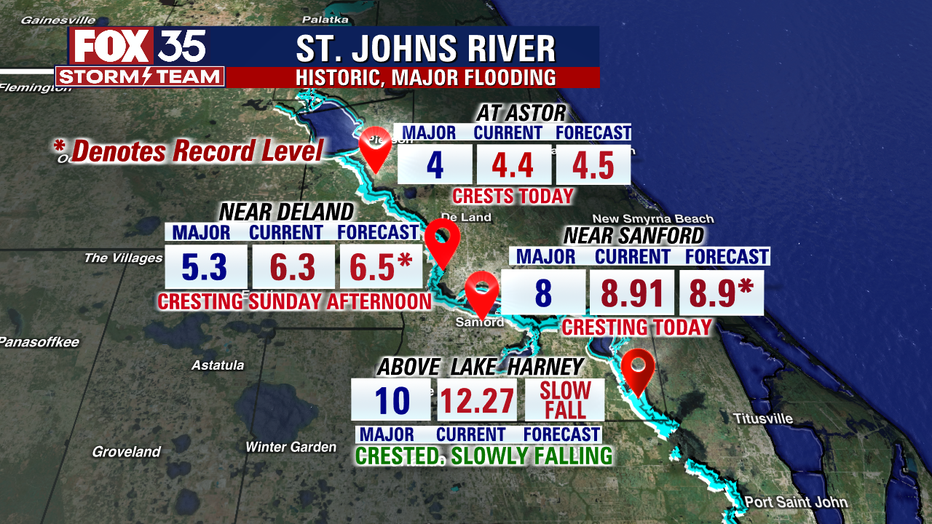 Flood issues continue on the middle for the St. Johns River this weekend above Lake Harney, near Deland and at Astor. Though a few spots will crest today and begin the slow drop.
BEACHES:
Sunday, high temperatures reach the low 80s at the beaches. There will be plenty of sunshine all day long. Be careful while swimming. The water rip current risk will be moderate, and the surf will be around 3 ft.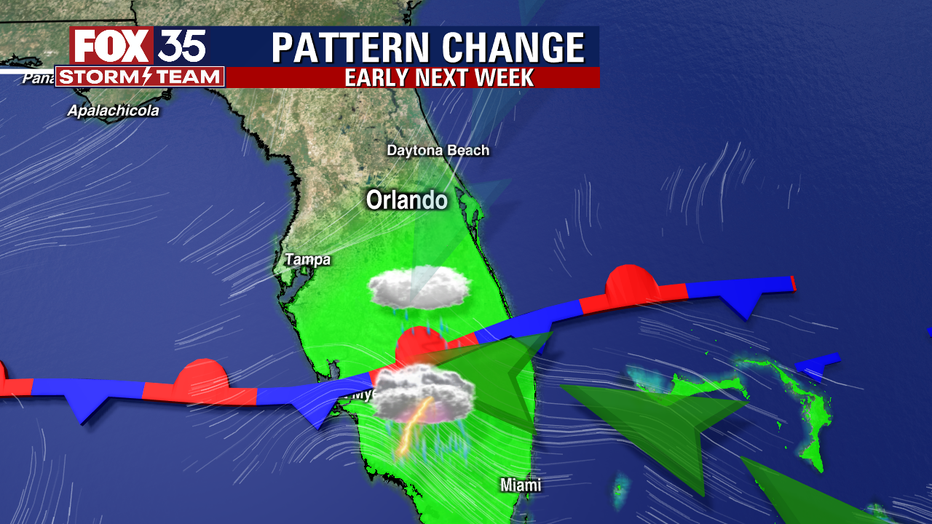 THEME PARKS:
Another dry day for the parks on Sunday. Sunny skies with clouds at times. High temperatures peak into the mid 80s. The temperatures will drop down into the 60s at night.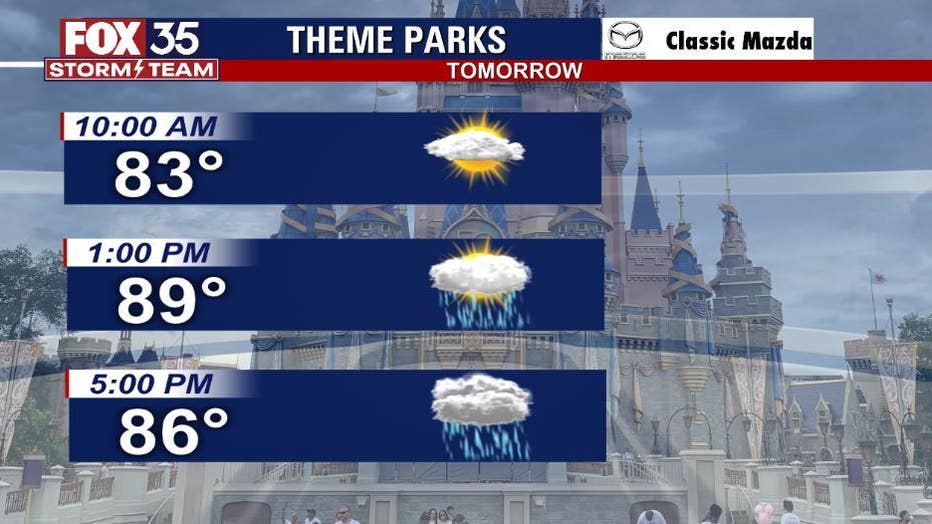 EXTENDED OUTLOOK:
Sunday will be another dry and sunny day. The humidity remains low for a comfortable day to end the weekend. Temperatures will be in the mid 80s by the end of the weekend. Monday, the humidity will start to increase and the chance of rain chance return at 30%. Rain chances will be on the rise throughout the next week.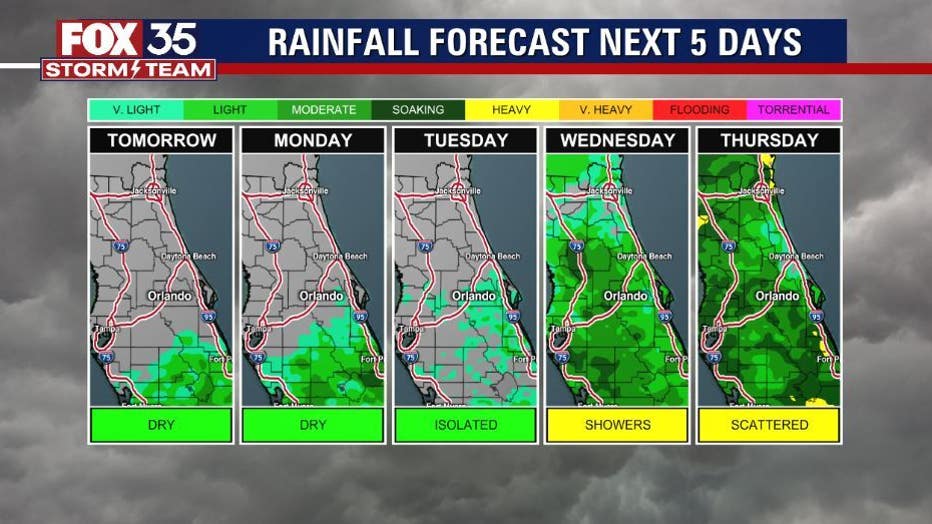 Showers will return midweek with a few storms ahead of a late week front. Humidity will also be on the rise so enjoy this weather while you can!
TROPICS:
Tropical storm Julia continues its track toward Central America. Julia is expected to strengthen to a category 1 hurricane later today. There is no threat to Florida, however, Julia will increase the humidity and aid in increasing our rain chances next week.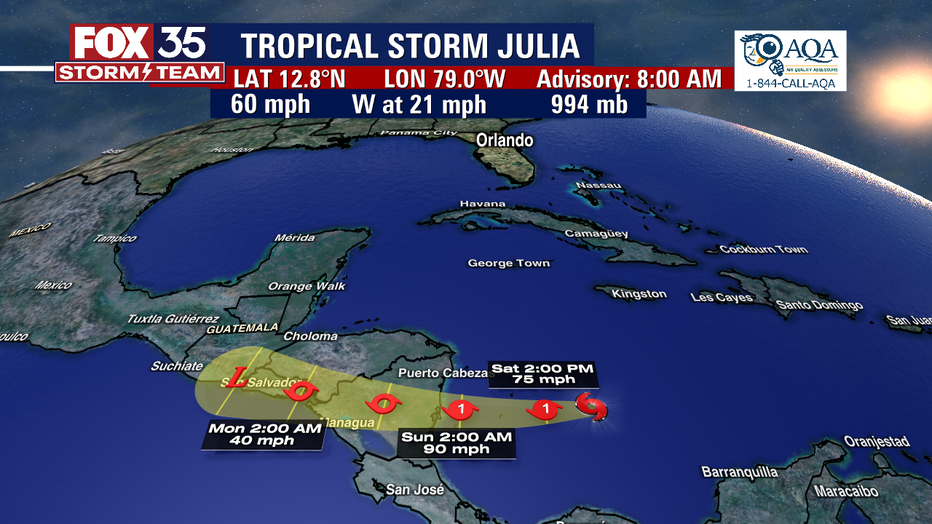 Outside of this system, the tropics remain quite overall.