Orlando Weather Forecast: Temperatures are warming up across Central Florida
LAKE MARY, Fla. - Today's high: 77 degrees | Tonight's low: 56 degrees
Main weather concerns: Another fair day with more quiet weather. With winds back out of the southeast, we'll see warmer weather today. Highs reach into the mid 70s in many areas under a mix of sun and clouds. No rain is expected today through early this week.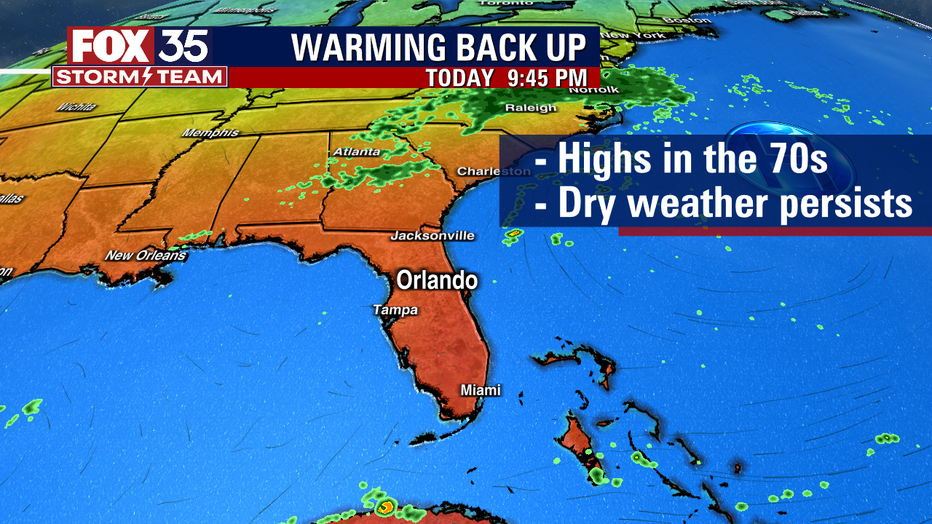 BEACHES: Overall, a solid day at the beach! The surf will reach 2' with a SE swell. Only concern is the return of the moderate rip current risk so swim carefully! Low tide is expected in the afternoon with highs in the mid 70s thanks to an onshore wind.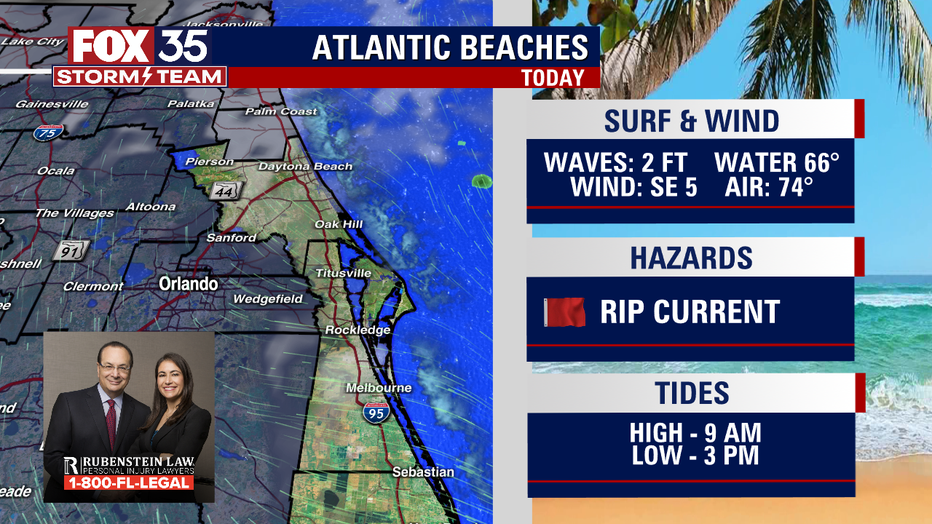 THEME PARKS: A great Sunday if you are in town for the Disney Marathon! After a cool morning, we'll see those highs warm to near 76 this afternoon under mostly sunny skies.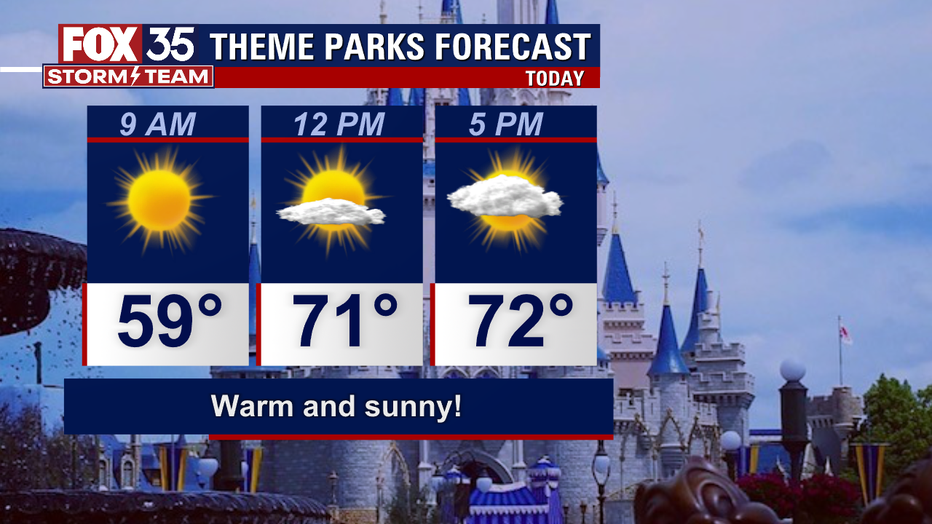 OUTLOOK: High pressure will keep our weather calm and warm for most of the week despite an early week cool front. Highs will warm into the 70s all week long. A late week cold front originating from the Pacific will bring us rain Friday along with our next big cooldown heading into next weekend.