Orlando Weather Forecast: Warm start to first days of 2023; When cooler air returns to Central Florida
LAKE MARY, Fla. - Tonight's low: 62 degrees | Tomorrow's high: 81 degrees | 
Main weather concerns: Dense fog is again a possibility in some areas. The afternoon will be nice with mostly clear skies and highs in the upper-70s to low-80s.
BEACHES: Partly sunny skies prevail at the beaches with afternoon highs in the low-70s. There remains a moderate rip current risk with surf at 2-3 feet.
THEME PARKS: It is a great day to head to the theme parks. Skies will remain mostly clear with warm highs in the low-80s. Don't forget to stay hydrated.
OUTLOOK: It will be a warm start to the first few days of the New Year with highs in the upper 70s to low 80s.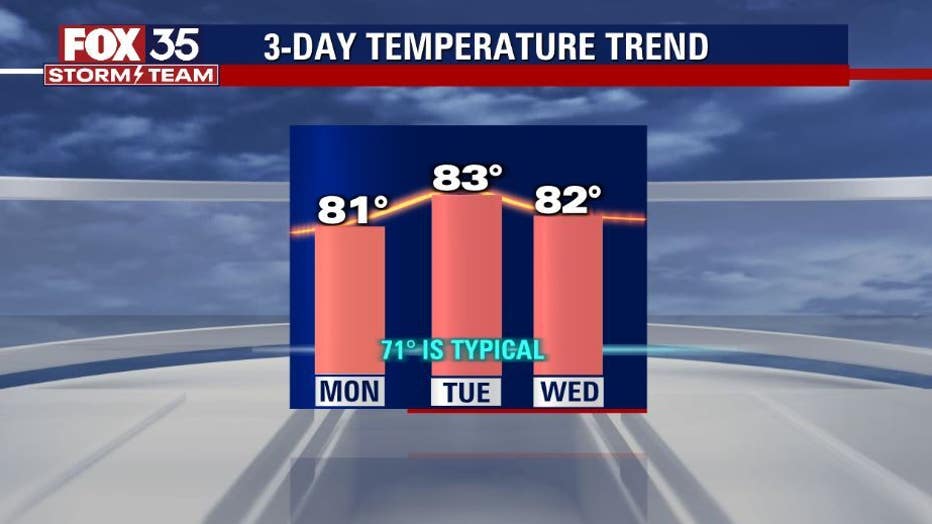 Rain chances will return again late Wednesday through Thursday morning with our next cold front. As of now, we don't anticipate severe weather across the Florida peninsula. 
Cooler, more seasonable weather will return heading into the weekend. Afternoon highs on Friday reach the upper-60s with wake up temperatures on Saturday in the low-50s.