Orlando weather: Heat dominates Central Florida before cooler air moves in this weekend
ORLANDO, Fla. - Tonight's low: 63 degrees | Tomorrow's high: 89 degrees
Main weather concerns: Friday will start off pleasant but heat up quickly. Highs will climb into the upper-80s or even the lower 90s with the potential for setting new records. Skies remain dry. With extremely dry conditions and forecast wind gusts reaching as high as 30 mph in some places, there is an increased risk of wildfires.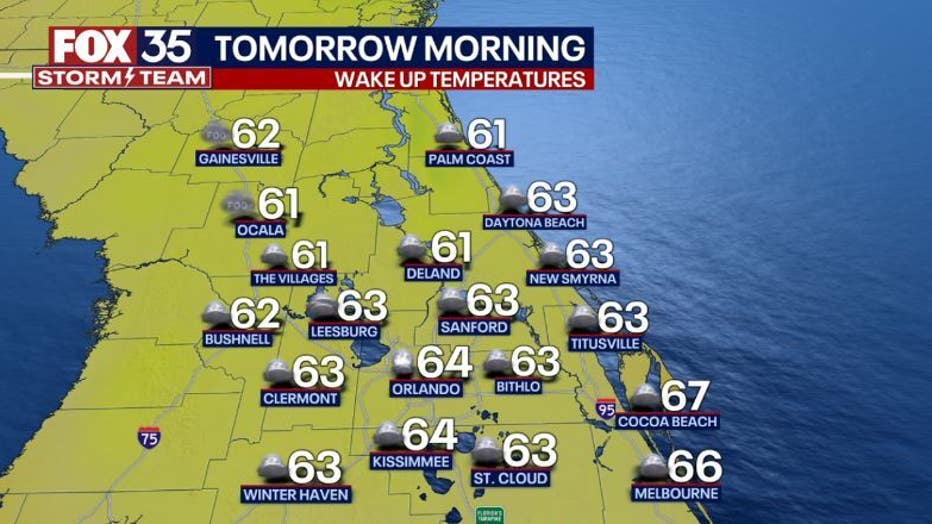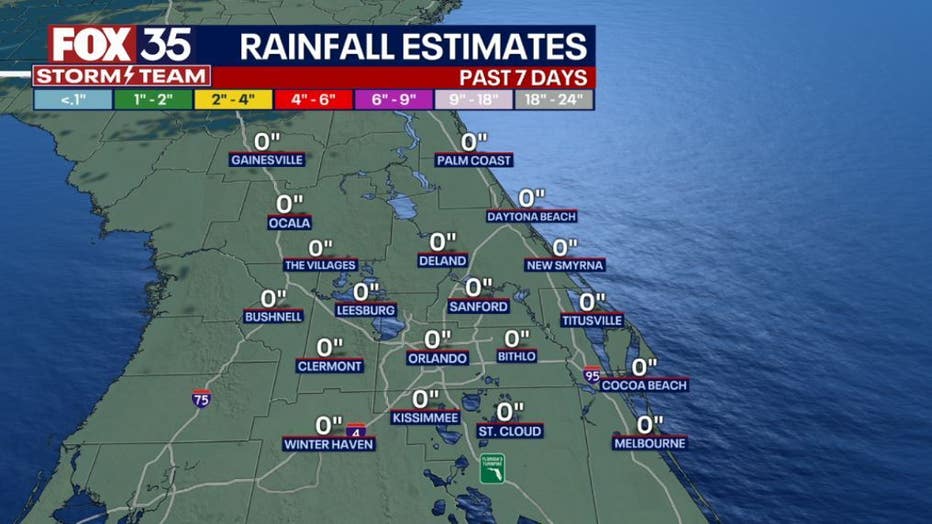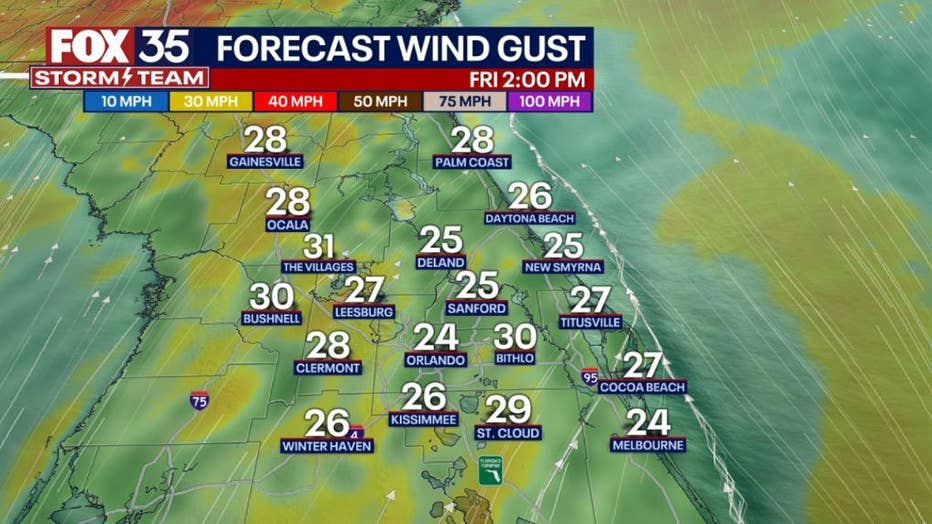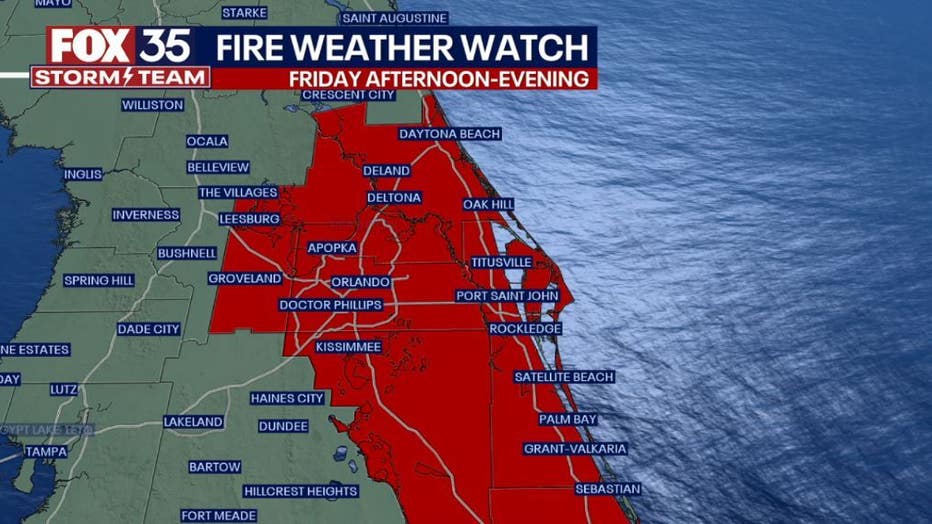 BEACHES:
A great day to head to the beach with highs in the low-mid 80s. Winds will be out of the west at 10-15 mph-Southeast seabreeze for the PM. Low-moderate risk of rip
currents. UV is very high so don't forget to reapply that sunscreen!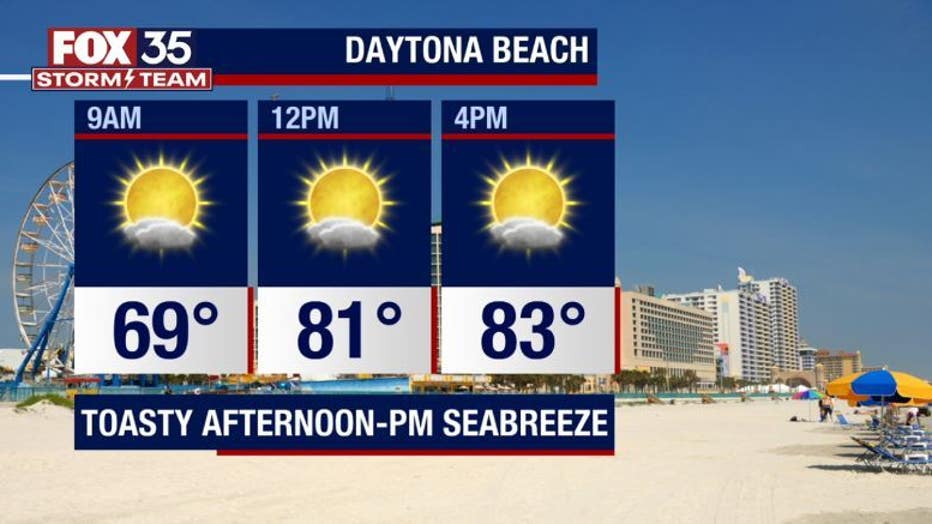 Surf is up a bit today as a new distant ENE swell funnels into the beach front. Surf is in the knee-waist high range, fun early!
THEME PARKS:
Very warm weather is expected at the parks today with temperatures climbing well into the 80s. We'll see plenty of sunshine all afternoon with a high near 88 degrees. Stay hydrated!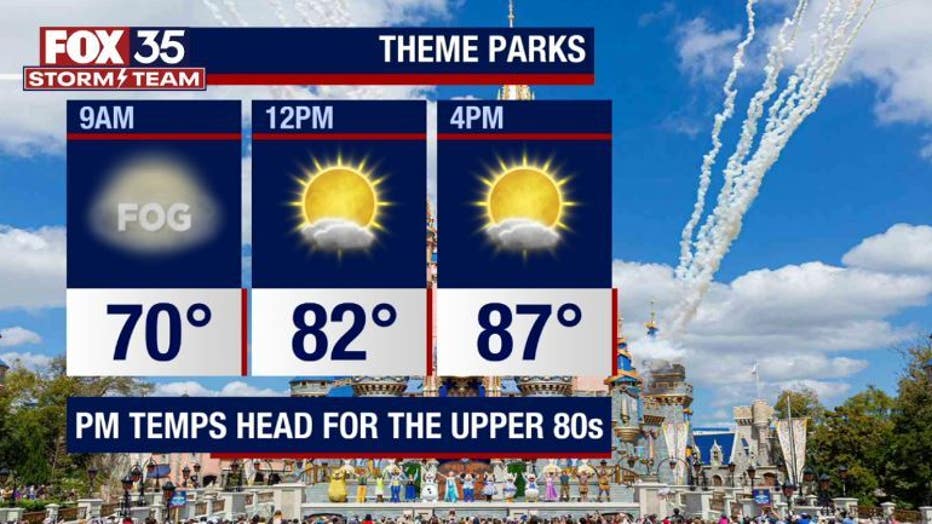 OUTLOOK:
High pressure dominates this week meaning our temperatures continue to rise with little to no rain. Models are showing a front that could finally move into Florida by this weekend, bringing a slight dip in temperatures and shower chances.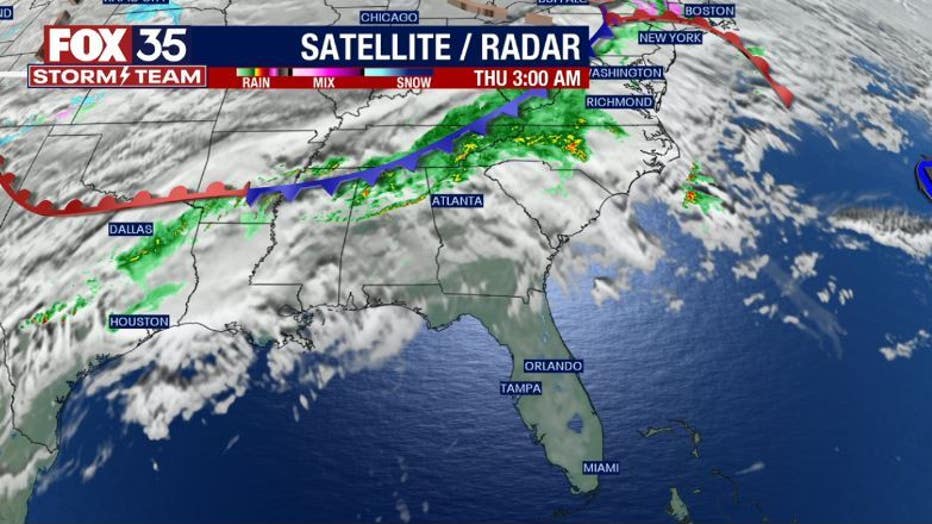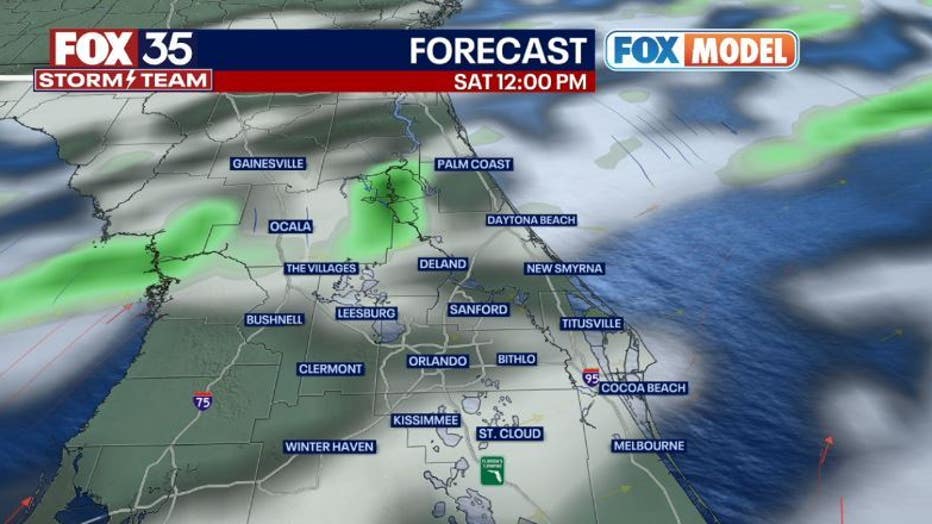 Forecast highs will reach the low-80s by late weekend. Rain chances are on the rise to 30% coverage on Saturday with lingering showers on Sunday, chance near 20% or so then.  Lows may even reach back into the upper-50s in some areas next Monday morning!