Orlando weather: High heat continues before cooler temperatures, rain arrive this weekend
ORLANDO, Fla. - Tonight's low: 64 degrees | Tomorrow's high: 87 degrees
Main weather concerns: Wednesday will be another warm day with mostly sunny skies in Central Florida. Highs will climb into the upper-80s in most areas including our east coast beaches. Skies remain dry.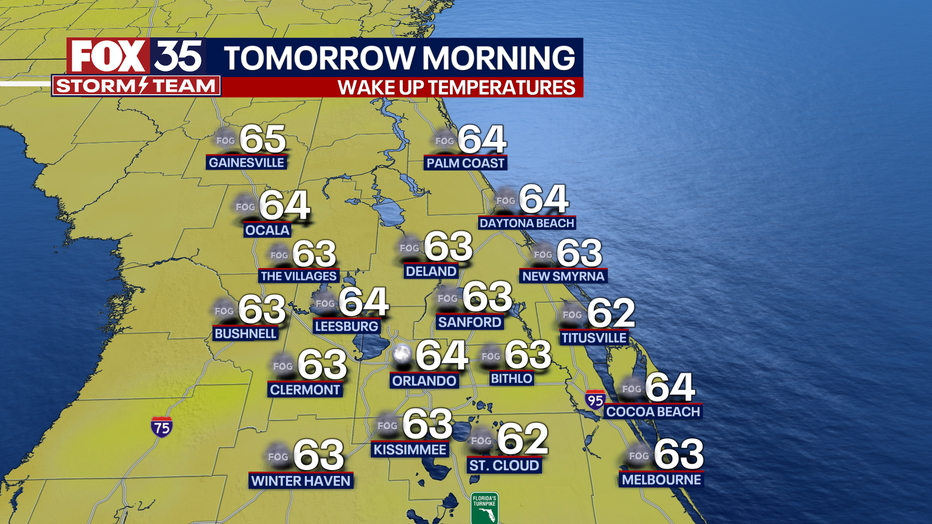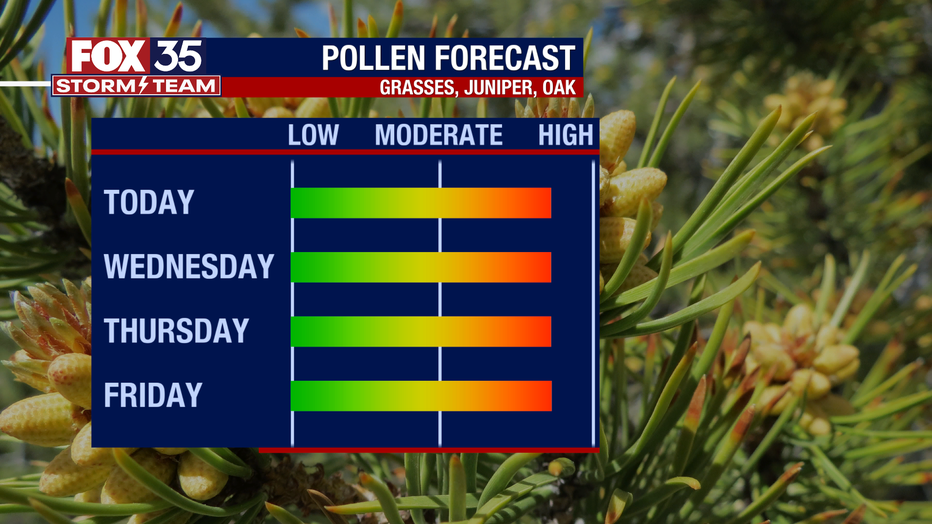 BEACHES:
A great day to head to the beach with highs in the mid to upper-80s. Winds will be out of the west at 10-15 mph with a moderate risk of rip currents.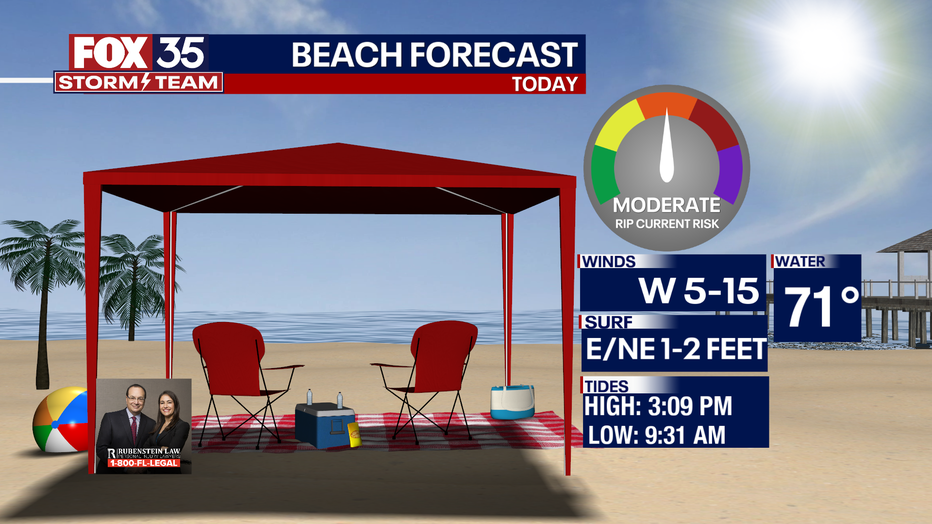 UV is very high so don't forget to reapply that sunscreen!
THEME PARKS:
Fair weather is expected at the parks today with temperatures climbing well into the 80s. We'll see plenty of sunshine all afternoon with a high near 87 degrees. Stay hydrated!
OUTLOOK:
High pressure dominates this week meaning our temperatures continue to rise with little to no rain. Models are showing a front that could finally move into FL by this weekend, bringing a slight dip in temperatures and shower chances. Forecast highs will reach the low-80s by late weekend.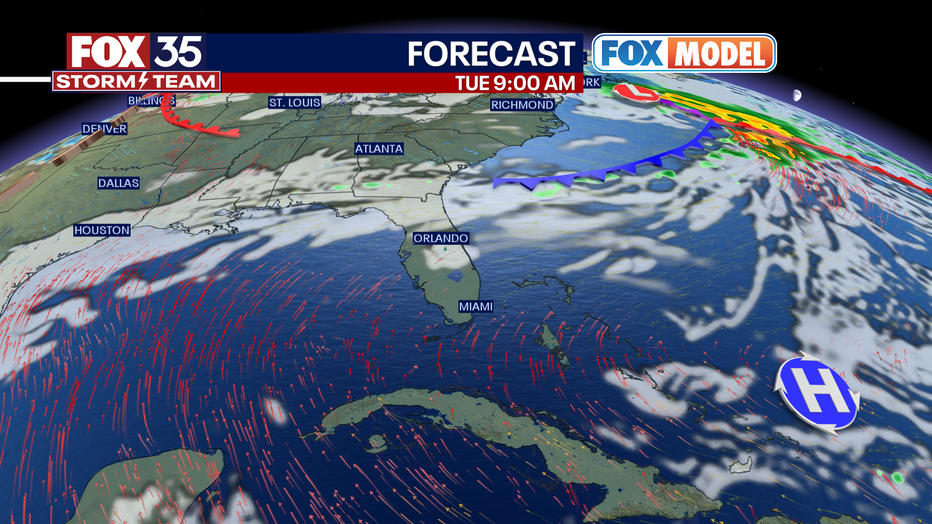 Rain chances are on the rise to 30% coverage on Saturday with lingering showers on Sunday. Lows may even reach back into the upper-50s in some areas next Sunday morning!
FORECAST FOR CREW-6 LAUNCH:
The weather once again looks perfect for the Crew 6 launch at 12:34 a.m. Thursday morning. Our next system doesn't arrive until Saturday, so it'll be smooth sailing for any space departures over the next 72-84 hours.
At launch time, temperatures will hover around 66° on Cape Canaveral under mostly clear to partly cloudy skies. Winds on the ground will vary from 5-10 mph offshore, out of the southwest. 
The official forecast for the launch, tasked to the US Space Force 45th Weather Squadron at Patrick SFB, says there is a 90% favorable weather forecast at the time of the projected launch.