Orlando weather: Near-record heat and sunshine dominate weekend in Central Florida
ORLANDO, Fla. - Tonight's low: 64 degrees | Today's high: 89 degrees
Main weather concerns: We have a great weather weekend ahead. Afternoon highs in the upper-80s are expected across the interior as well as long the East Coast. If you have any outdoor plans, pack plenty of water and apply quality sunscreen. Skies remain dry for the next several days.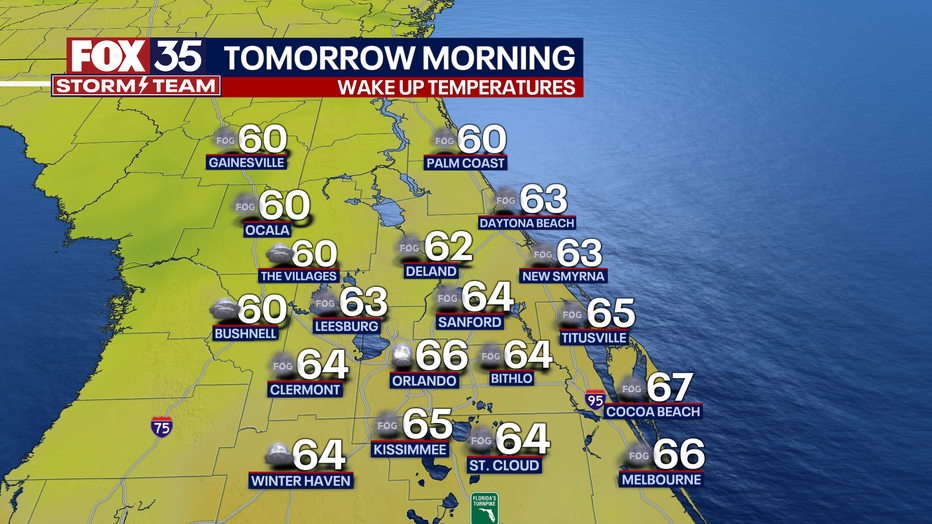 BEACHES:
Fantastic beach weather continues this weekend! Highs warm to the low/mid-80s. The Atlantic seabreeze develops this afternoon. A moderate rip current risk does continue this afternoon so remember to swim near an open lifeguard stand!
THEME PARKS:
Expect plenty of sunshine at the theme parks today. Highs warm to near 89 degrees with a high UV Index. Don't forget to reapply sunscreen. Skies remain dry this afternoon.
OUTLOOK:
High pressure continues to dominate this week which will bring near record heat to Central Florida. A southerly flow will keep afternoon highs in the warm upper-80s this weekend. 
Rain chances remain flat-only trace amounts have been recorded over the last week or so. Have a great weekend!