Orlando weather: Cold front to drop temps into the 40s, 50s after sizzling week in Central Florida
ORLANDO, Fla. - Today's high: 87 degrees
Tonight's low: 60 degrees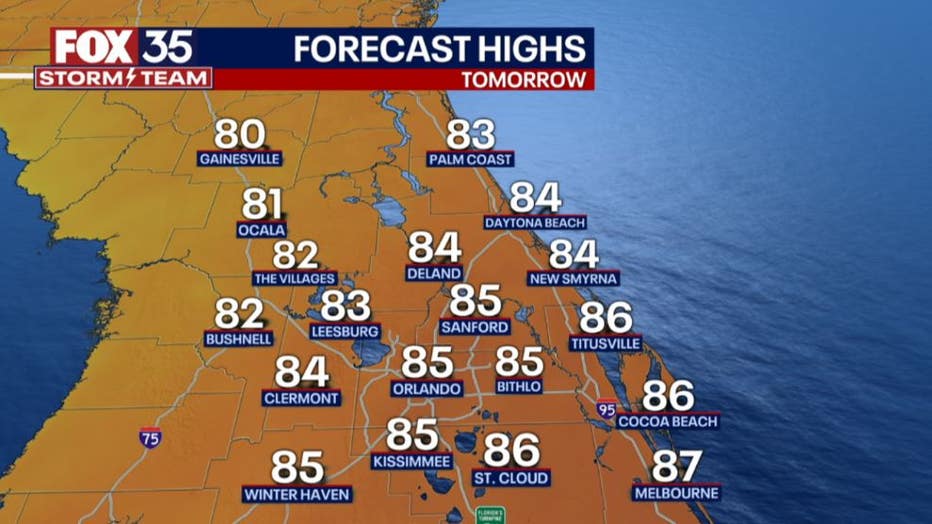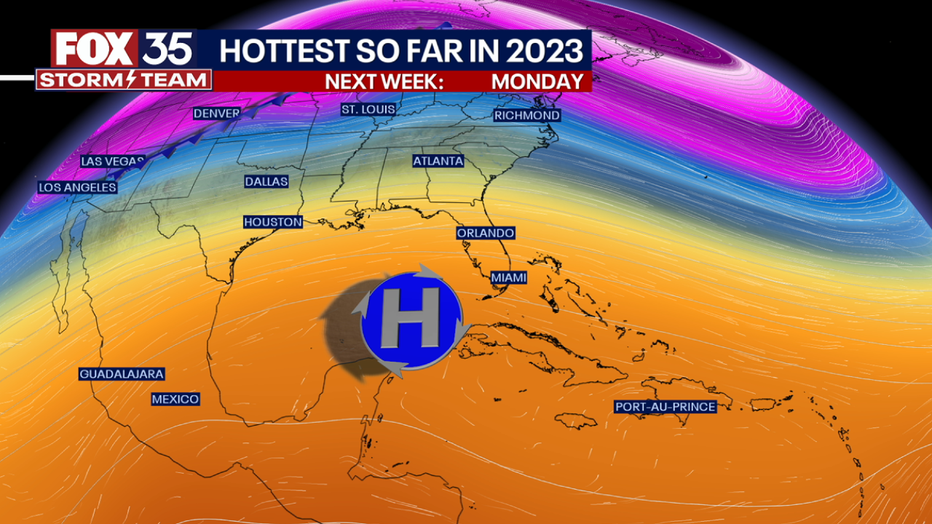 Main weather concerns:
Temperatures will fall into the upper 50s to near 60 in many areas tonight under clear skies. Similar to Sunday morning, dense fog may develop again along the Gulf coast and spread east early Monday morning.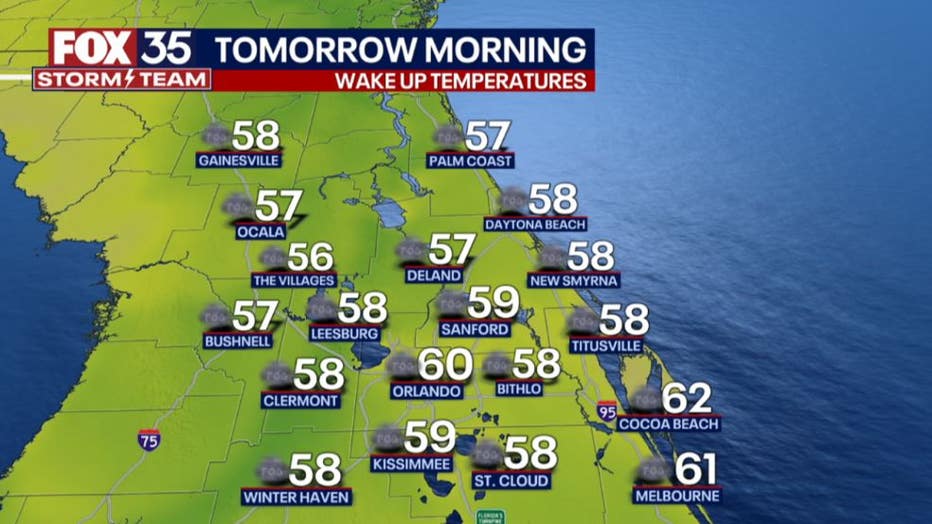 BEACHES:
Another great day to head to the beach with abundant sunshine and highs into the low 80s. Surf will reach 2 feet with a moderate risk of rip current. UV is very high so don't forget to reapply that sunscreen!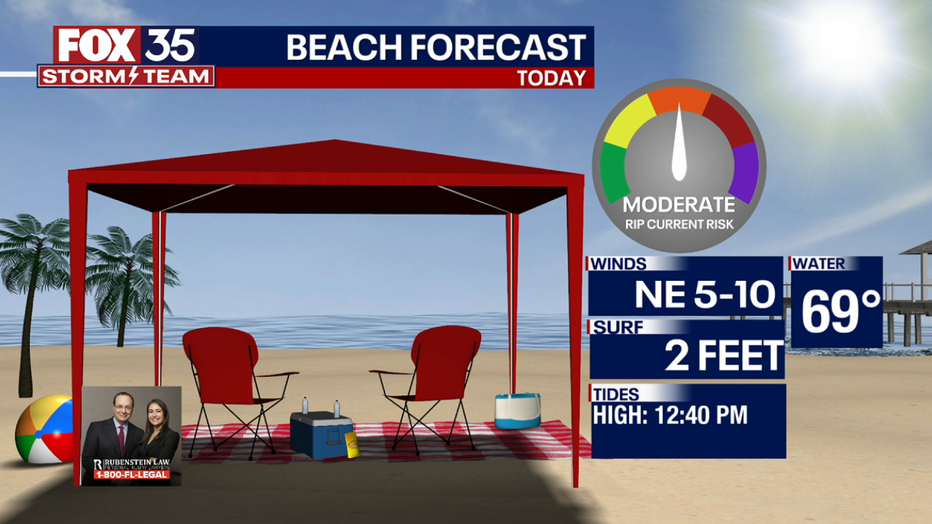 THEME PARKS:
Fair and warm weather at the parks today with temperatures climbing well into the 80s. We'll see plenty of sunshine all afternoon with a high near 88 degrees.
OUTLOOK:
High pressure continues to dominate this week meaning more heat and little to no rain.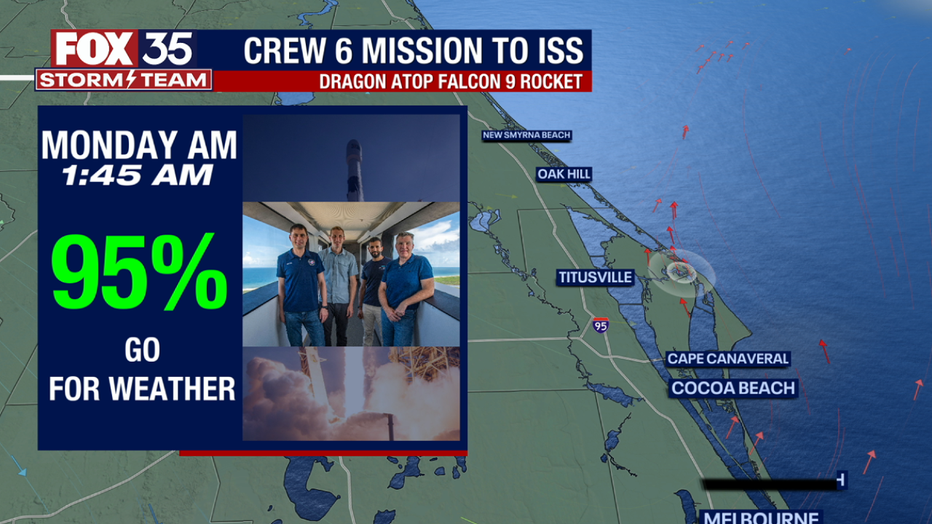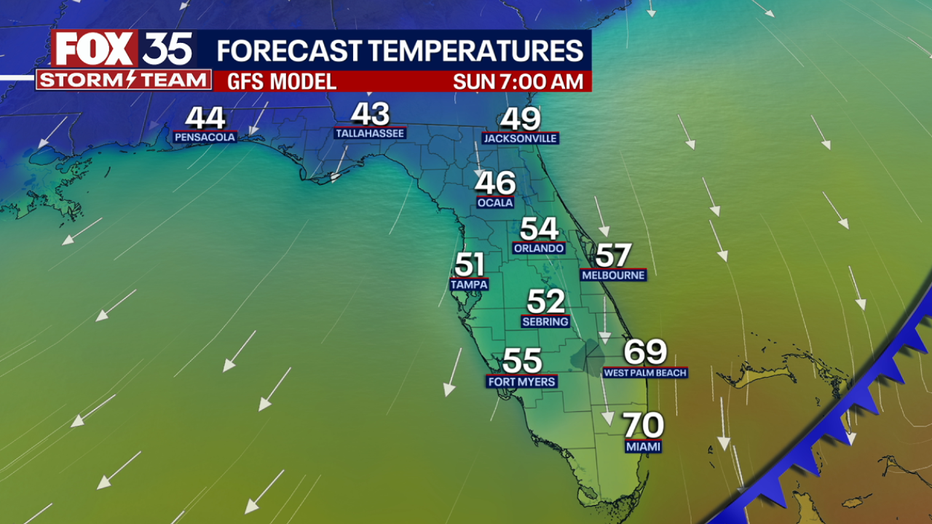 There are signs a front could finally punch into FL next weekend and bring cooler weather. Lows may even reach back into the 40s in some areas next Sunday morning!