Orlando weather: System impacting Florida to bring rain, possibly thunderstorms
ORLANDO, Fla. - Today is not the day to leave your umbrella behind!
A system in South Florida will increase rain chances for Central Florida on Sunday, with some thunderstorms possible along the coast. 
---
Today's high: 75 degrees
Tonight's low: 58 degrees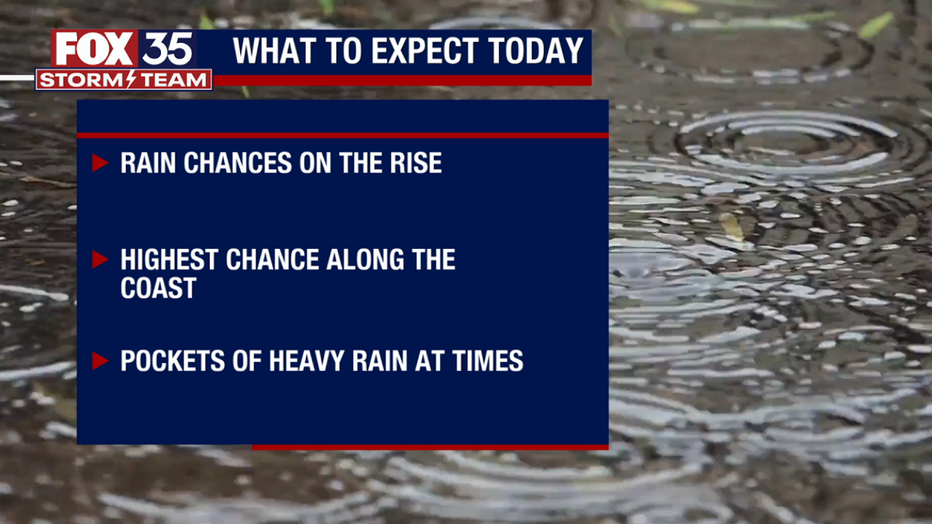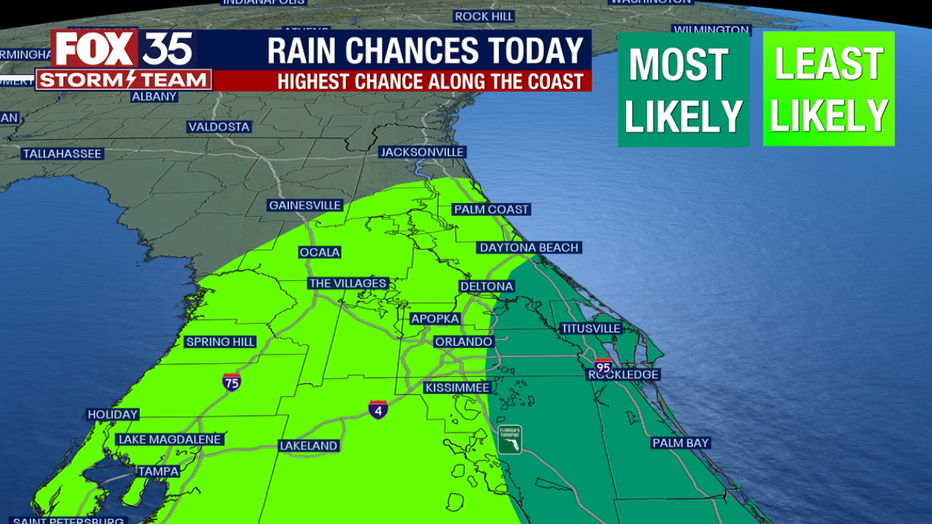 Main weather concerns:
It's going to be a soggy day for some today thanks to the development of a coastal low off our shores. The highest rain chances will be found along the Cape closer to where the low will form. Farther inland, expect scattered showers today (more off and on). 
It won't be a complete washout, but definitely have our FOX 35 Weather app downloaded to keep an eye on the radar. Closer to the coast, rain will be more frequent and even heavy at times. Up to 1-2" are possible along the Cape.
BEACHES:
Not the best of days to be at the beach with likely rain chances and rough seas. Passing showers and storms are likely with occasional gusts of wind in the afternoon. Surf will reach 5-6 feet with a high risk of rip current. Better days come for beachgoers in the days ahead!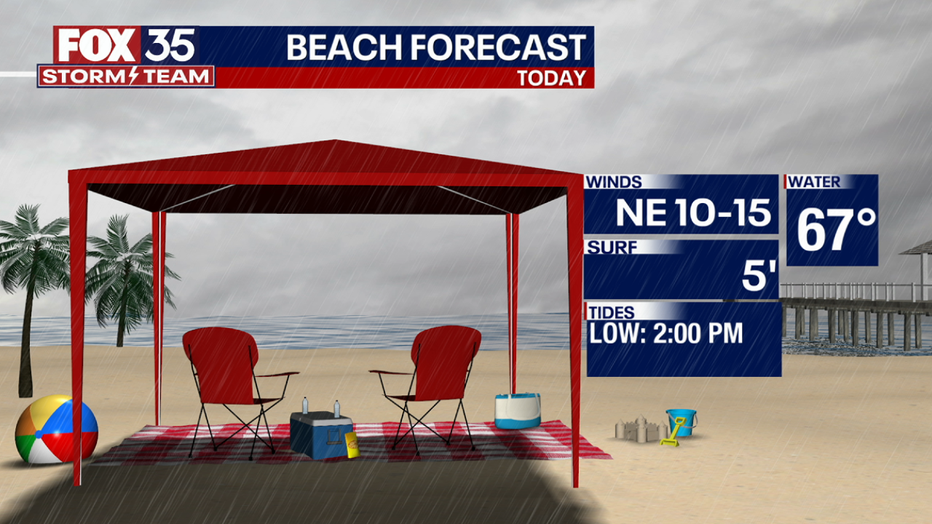 THEME PARKS:
Increasing clouds today with scattered rain chances by mid-morning. Much of the day may be dry, but it could rain at any point so have that umbrella or rain jacket handy! Highs warm to near 74 degrees under mostly cloudy skies.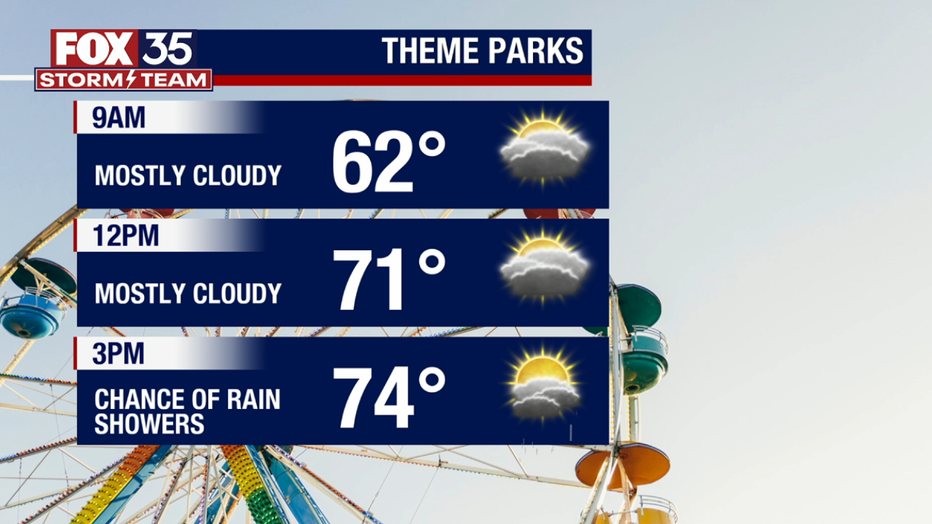 OUTLOOK:
After a gloomy day on Sunday for many, fair weather returns to begin the week ahead. Expect lots of sunshine with highs in the mid 70s through Wednesday. Some early morning fog will be possible for some areas so give yourself some extra time. 
| DOWNLOAD THE FOX 35 STORM TEAM WEATHER APP |
Our next rain chance arrives with a late week front that could bring afternoon showers and storms by Thursday and linger through Friday. Cooler weather arrives by the weekend along with the return of post-frontal winds.