Orlando weather: Weekend cold front to drop temperatures, increase rain chances
ORLANDO, Fla. - Today's high: 76 degrees
Tonight's low: 52 degrees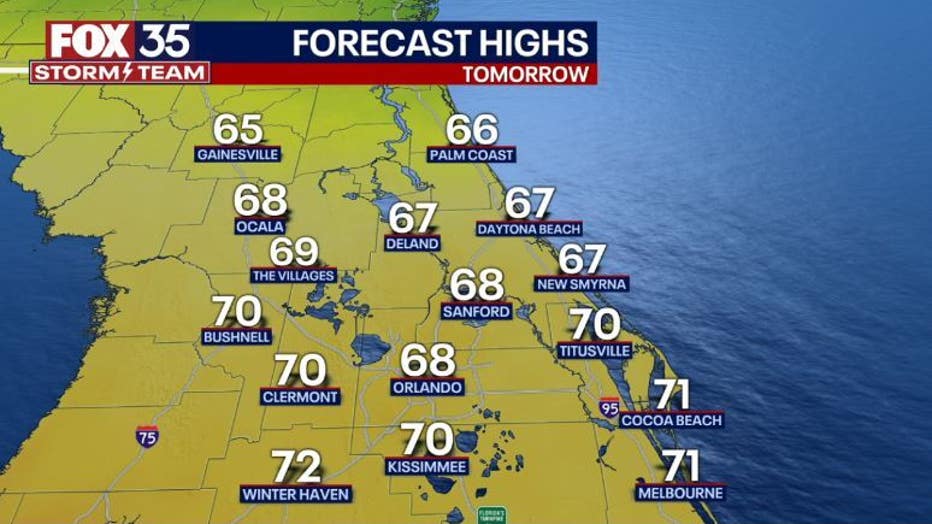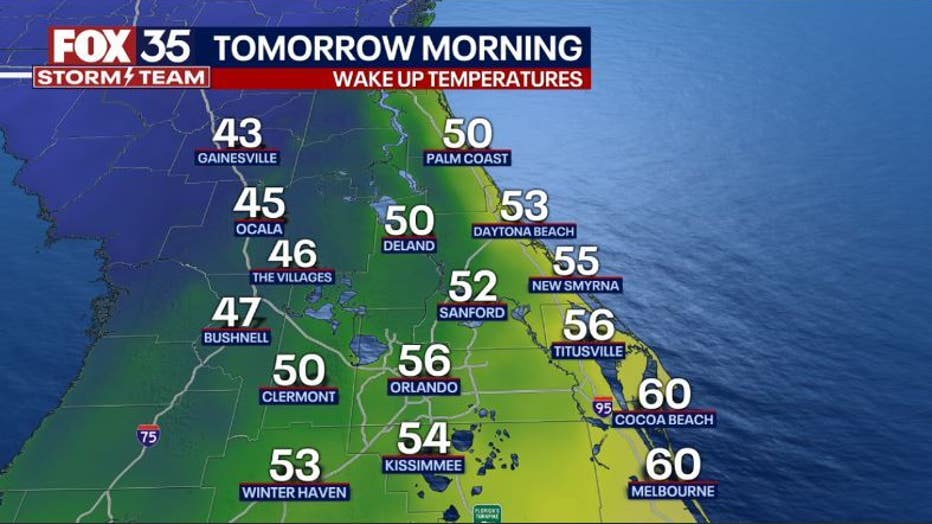 Main weather concerns:
Cold front will move across the region today. This feature will increase the rain chances area-wide with coverage around 80%. Could be some thunder and lightning but, the risk of anything real strong or severe is not in the cards today.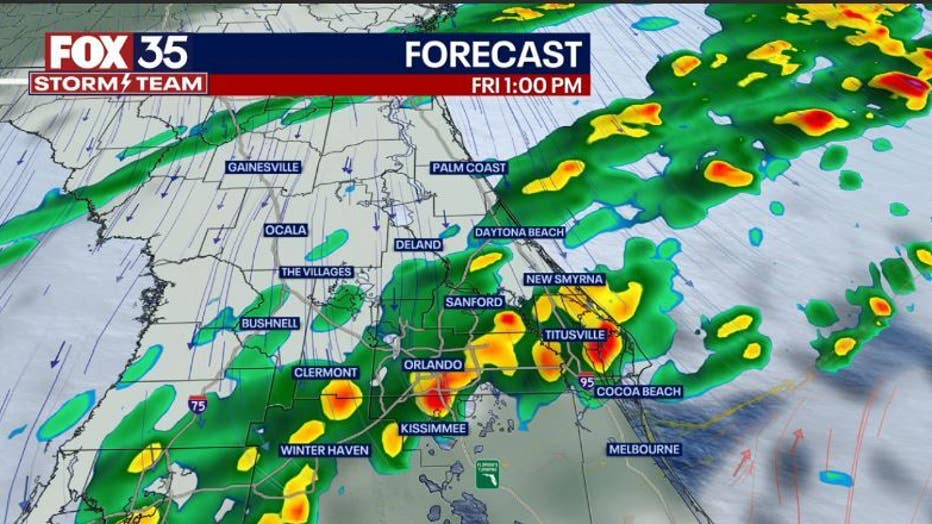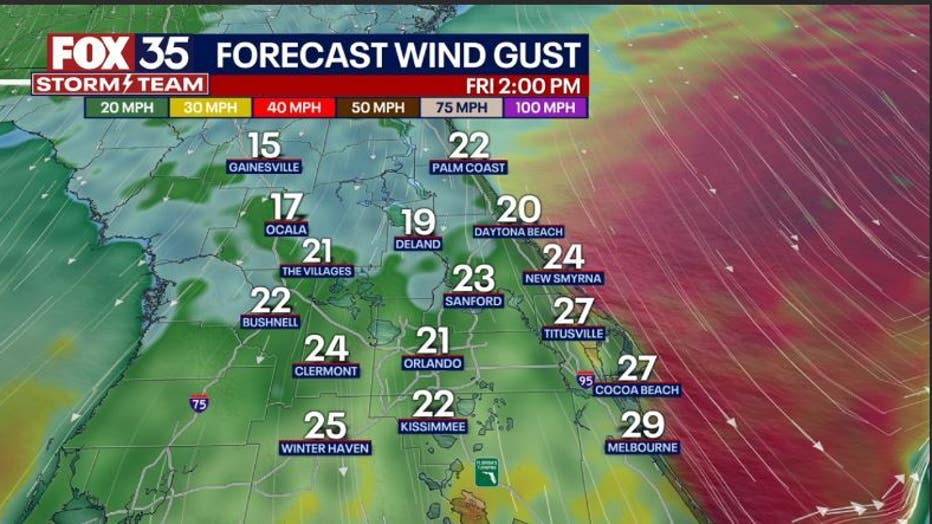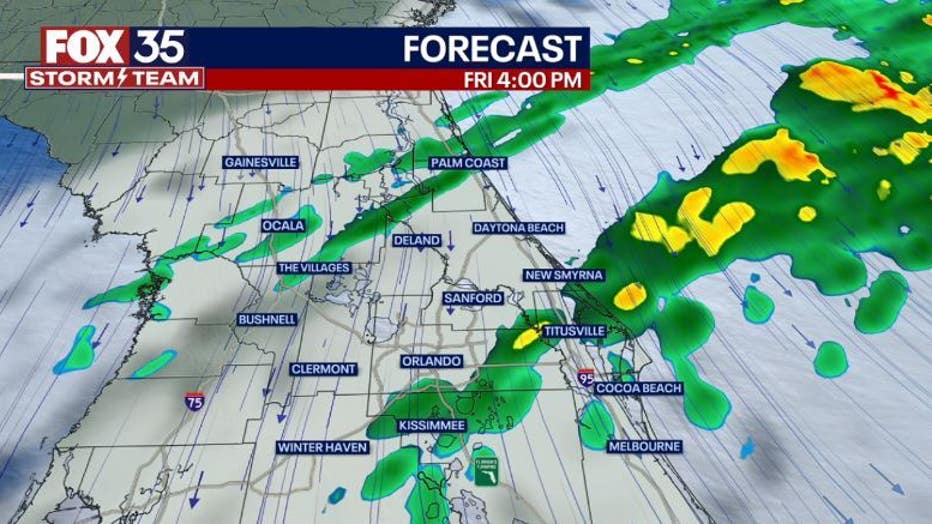 Beneficial rain with accumulations of .25" is a good bet, your lawns and gardens will LOVE IT! Rain eases as we head into late afternoon. Tonight, we dry out, temps fall to near 50 by tomorrow morning, lower 40s possible in our FOX 51 viewing area up near Gainesville.
BEACHES:
Not a great beach day as showers and storms increase across the area by mid-late morning. Coastal temps are in the lower 70s with a gusty North wind developing by the afternoon hours, temps will also start falling off.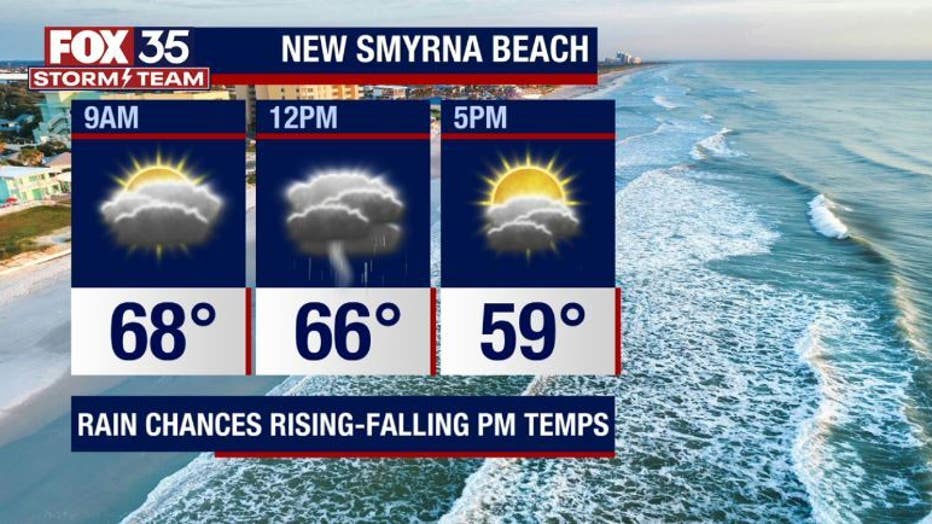 Surf is in the waist high range as some ENE swell slides into the beaches. Local winds look good early, mainly Westerly grooming the incoming swell with some fun rides. The afternoon sees conditions getting blown out as the gusty North winds fire up behind the front.
THEME PARKS:
Rain chances rising at the parks today with coverage increasing by mid-late morning, holding at 80% as we head into the afternoon hours. Winds will be increasing this afternoon behind the front with temps falling off into the 60s with strong North winds. Rain dries up tonight.
OUTLOOK:
Looks like a weekend full of cloud cover, periodic gusty winds and some showers moving in from the Atlantic. Rain chances Saturday will range from 20% on Saturday, to near 40%+ by Sunday, could go higher along the beaches Sunday.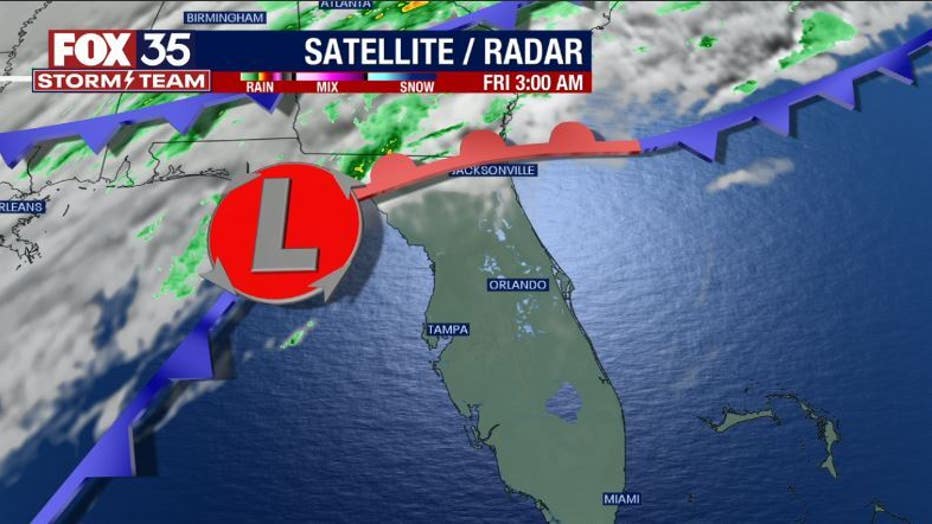 Very windy conditions will also be in play along the coast both Saturday and Sunday with gusts reaching to over 30mph at times! Next week, winds ease, temps warm up with 80s peppering back in by next Wednesday.