Pet frog from Orlando is a finalist to become the next Cadbury Bunny
ORLANDO, Fla. - Her name is Betty -- and she wants to be your next Cadbury Bunny.
The 1-year-old Australian White's Treefrog from Orlando, Florida beat out thousands of other animals to become a top 10 finalist in Cadbury's search for their 2021 Easter Bunny.  
Her owner, Kaitlyn Vidal, is a student at the University of Central Florida studying speech-language pathology. She says she got Betty last year from a local pet store "because we noticed they didn't have her in the proper living conditions."
"We already had two other white's tree frogs and plenty of space for more, so we decided to 'rescue' her," Vidal told FOX 35 News. "She is a very funny frog! Out of all our frogs (we have four now), she is the one in charge."
MORE NEWS: Disney announces opening date for Epcot's Ratatouille ride
Vidal says Betty would make the perfect Cadbury Bunny because "she is so photogenic, can hop like a bunny, and is very unique."
The winner of the competition will star in a national commercial for Cadbury and takes home $5,000.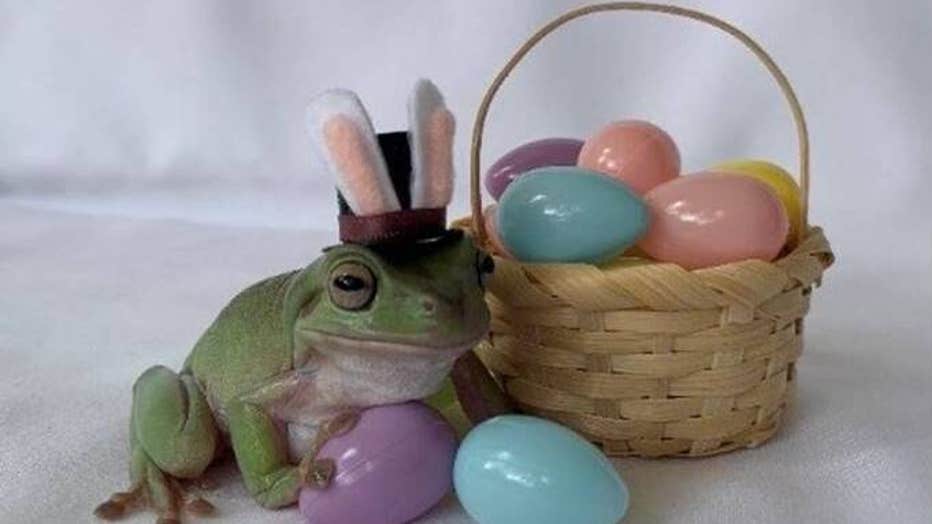 "I was just accepted to UCF's graduate school for speech-language pathology so I am currently applying for scholarships and that's why I decided to enter this competition," Vidal said. "Anything to help pay off student debt!" 
RELATED: 2-legged dog named Lieutenant Dan wins 2020 Cadbury Bunny contest
Some of the other competitors include a Donkey named Sheldon, an Alpaca from Texas, and a cat named Pepa from Florida. 
You can cast your vote for Betty HERE. Voting is open through March 17.