Peyton Hillis is off ventilator, 'on road to recovery' after saving kids from drowning, girlfriend says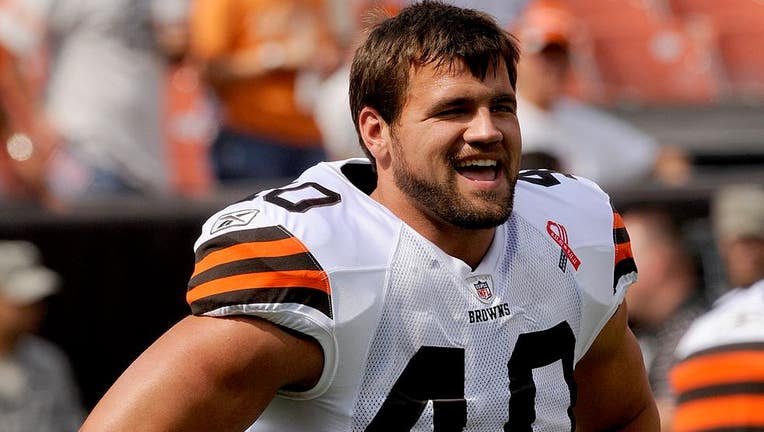 article
PENSACOLA, Fla. - The girlfriend of Peyton Hillis said that the former NFL star is off the ventilator and "on the road to recovery" after a swimming accident where he saved his children from drowning at a Florida beach.
Angela Cole posted the update on Instagram late Wednesday night. She started the caption on a video of the couple by calling Hillis "a hero."
"So proud of this man and so incredibly grateful for family and this incredible hospital," Cole wrote. "Peyton is off the ventilator and is on the road to recovery. Please continue to pray for he's still got a ways ahead of him, but thank you for all of your prayers and love and support thus far. It truly makes all the difference."
At the end, she added: "Today was a good day."
Hillis, 36, was reportedly at a beach in Pensacola, Florida when he saved his two children from drowning last week. He was taken by helicopter to the hospital. Following the incident, Hillis was placed in the ICU while suffering kidney and lung damage.
In a Facebook post a day after the incident, his relative, Greg Hillis, said that the seven-year NFL veteran was doing better.
"He's still in intensive care and having some problems with his kidneys and his lungs but the doctors say he is improving. I just wanted to head off any rumors that may be started. I'm sure he would want everyone to know that he appreciates all of the prayers being thrown up on his behalf!!!"
WREG-TV reported earlier in the week that Hillis was still dealing with kidney issues and that "definitely needs as many prayers as he can get."
Hillis' fans flooded Cole's Instagram post with well wishes after hearing the positive update. 
"Get well Peyton! All of Cleveland is praying for you! #40isahero #getwellsoon," one person wrote. 
Another said, "So so so unbelievably happy to read this post. My heart and prayers are with you! Truly a hero."
Hillis was drafted by the Denver Broncos in the seventh round of the 2008 NFL Draft and spent his first two seasons there. However, he broke out as a member of the Cleveland Browns, rushing for 1,177 yards on 270 carries and scoring 11 touchdowns in 2010. Though he didn't make the Pro Bowl that season, he was featured as the cover athlete of Madden NFL 12. Hillis spent the 2012 season with the Kansas City Chiefs before finishing his career by playing two seasons with the New York Giants.
Hillis retired from the NFL in 2015.