Rail project creates division in Florida delegation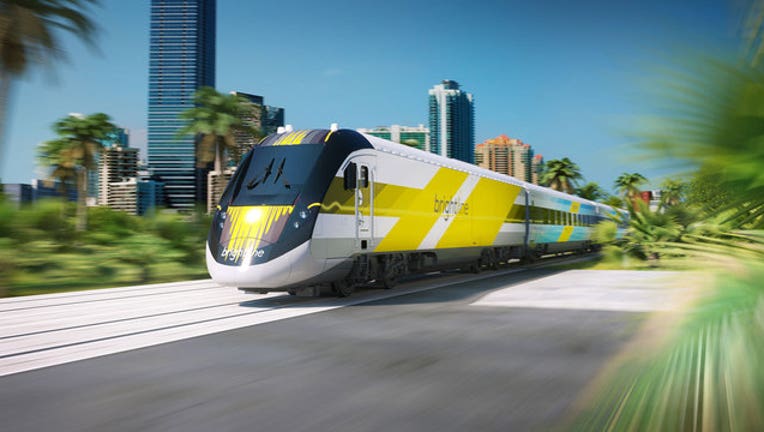 article
TALLAHASSEE, Fla. (NSF) - Members of Florida's congressional delegation are split over bonds for the controversial Brightline passenger train service that expanded south to Miami last week.
In separate letters, delegation members urged U.S. Transportation Secretary Elaine Chao to support or suspend $1.15 billion in federally-authorized tax-exempt bonds that Brightline's parent company, All Aboard Florida, intends to use to finance a northern expansion of the service through the Treasure Coast to Orlando.
"We are concerned that financing programs created by Congress with the express goal of encouraging private investment in projects that serve a public purpose are under attack by certain interests attempting to undermine this project," the letter Monday from bond supporters said.
Among the members of Congress signing the pro-Brightline letter, which describes the private rail service now operating between West Palm Beach and Miami as "transformative" and a "project of national and regional significance," were Republicans John Rutherford, Dennis Ross, Ileana Ros-Lehtinen and Carlos Curbelo and Democrats Darren Soto, Lois Frankel and Frederica Wilson. Most represent areas with Brightline stops now in place or planned.
Also signing the letter were U.S. Rep. Bill Shuster, R-Pa., and U.S. Rep. Paul Gosar, R-Ariz. Shuster is the outgoing chairman of the House Transportation and Infrastructure Committee.
The letter followed a letter last Wednesday to Chao from U.S. Rep. Mark Meadows, R-N.C., seeking to have the bonds suspended before All Aboard Florida can put them on the market.
"Failing to do so compromises the integrity of the entire (private activity bond) program, and we cannot support what amounts to blank-check authority for this program," Meadows wrote.
The letter was signed by Florida Republican Congressmen Brian Mast, Bill Posey, Ron DeSantis and Matt Gaetz.
Meadows, as chairman of the House Oversight and Government Reform Subcommittee, held an April 19 hearing on the bonds at the request of Mast. During that hearing, the North Carolina Congressman expressed his displeasure in the bond approval.
Mast and Posey represent districts that cover the Treasure Coast, where opposition to the rail service has been the most pronounced. Treasure Coast officials contend the service, which bills itself as the nation's first privately funded "intercity" rail system will create unsafe conditions at rail crossings and shouldn't be eligible for federal assistance.
In February, Martin County, Indian River County and Citizens Against Rail Expansion (CARE) filed a federal lawsuit in Washington, D.C., calling the U.S. Department of Transportation "cheerleaders" in approving the Brightline project and requesting that the bond allocation for the West Palm Beach- to-Orlando rails be thrown out for being approved "in excess of statutory authority and otherwise contrary to law."
Mast issued a statement on Tuesday noting that efforts to revoke the bonds are growing.
"Because Brightline failed to qualify for public financing under the statutory definition of high-speed rail, Brightline instead sought and secured the public financing for this expansion ('Private Activity Bonds') by claiming that their passenger rail train is actually a 'highway,' " Mast's office said.
During the April hearing, Grover Burthey, deputy assistant secretary for policy at the Department of Transportation, said Brightline, as a surface transportation project, qualified for the bonds under a federal designation of "highway."
Brightline received $600 million in private activity bonds for the first phase of the project. The service, which started running south to Miami this past weekend, pursued an additional $1.15 billion in financing to upgrade existing freight rails that run north into Brevard County and to hook west to Orlando. At the opening of the line to Miami on Friday, Brightline officials mentioned an early 2021 target for reaching Orlando.
After the April hearing, U.S. Sen. Marco Rubio, R-Fla., asked Chao for "clarity" on Brightline meeting federal requirements to qualify for the bonds, which come from a $15 billion pool established by Congress in 2005 to help finance infrastructure projects.
Also, state Sen. Debbie Mayfield, R-Rockledge, asked Gov. Rick Scott to place a 90-day hold on the Florida Development Finance Corporation's handling of the tax-exempt bonds.
The corporation is a state development financing authority that serves as a conduit for funding such as private activity bonds.
No action has been announced on the request.
During this year's state legislative session, Mayfield was among Treasure Coast lawmakers who for a second time were unable to pick up support from outside their region to impose state rules (SB 572 and HB 525) about passenger trains, particularly Brightline.
However, the Treasure Coast lawmakers were able to get direction placed into the budget (HB 5001) for the Office of Program Policy Analysis and Government Accountability to examine existing and planned passenger rail operations, including high-speed passenger rail. A report, with recommendations on how passenger rail could be safely improved is due Nov. 1.