Freezing temperatures could give Florida the coldest Christmas in more than 30 years
ORLANDO, Fla. - Tonight's Low: 59 degrees | Tomorrow's High: 71 degrees | Rain: Likely tonight with drier weather tomorrow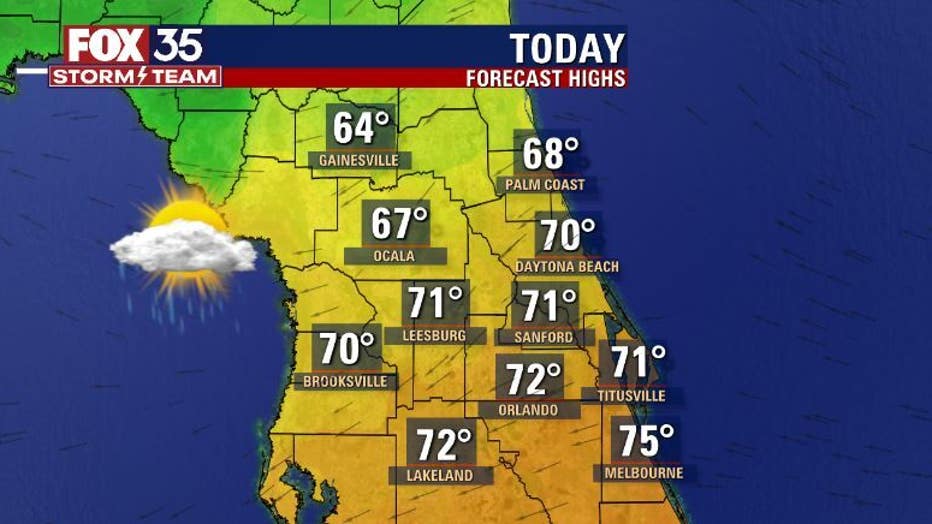 Main weather concerns: Expect some wet roadways tonight, with most rain arriving after 4 p.m. Rain could be heavy at times as a low-pressure area crosses the state. We cannot rule out some isolated thunderstorms. Freezing temperatures are expected for the holiday weekend.
RELATED: Could freezing temperatures in Florida on Christmas bring snow? Here's what the forecast shows
BEACHES: The high rip current risk continues today all along our entire east coast. The surf is around 3-5'. Temperatures beach side reach the low-70s, with water temps near 70. It is not recommended to enter the surf today.
THEME PARKS: The rain will move out just in time for some fun at the parks. We could see a few showers before 7 a.m., but the clouds will begin to break in the late morning with some sunshine expected during the afternoon. Temperatures will be comfortable with highs in the lower 70s.
OUTLOOK: The big weather story is the cold weather. A strong cold front will impact Central Florida this weekend dropping temperatures below freezing. We will see morning lows in the mid to upper 20s for Lake, Marion, and Alachua counties. Lows will dip to between 31 and 34 degrees for the Orlando area, with highs struggling to reach 50. The last time we experienced temperatures this chilly was back in 1989.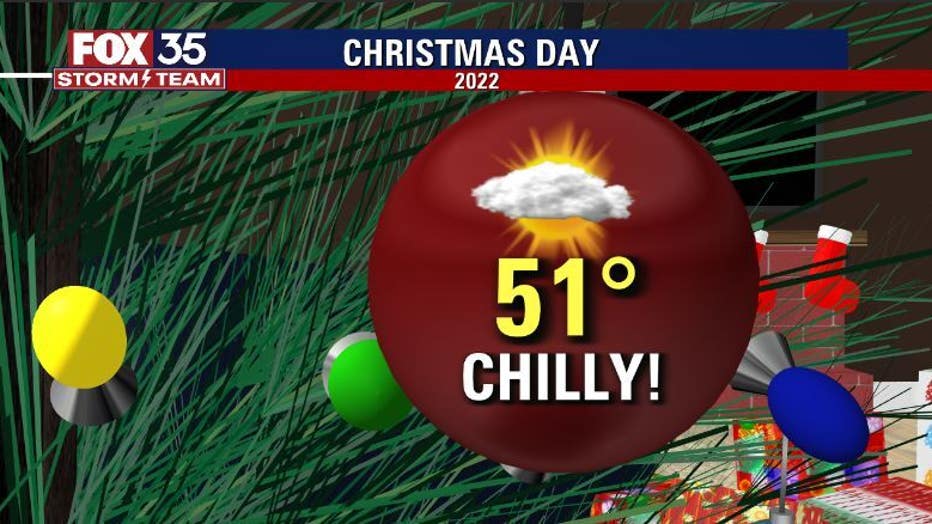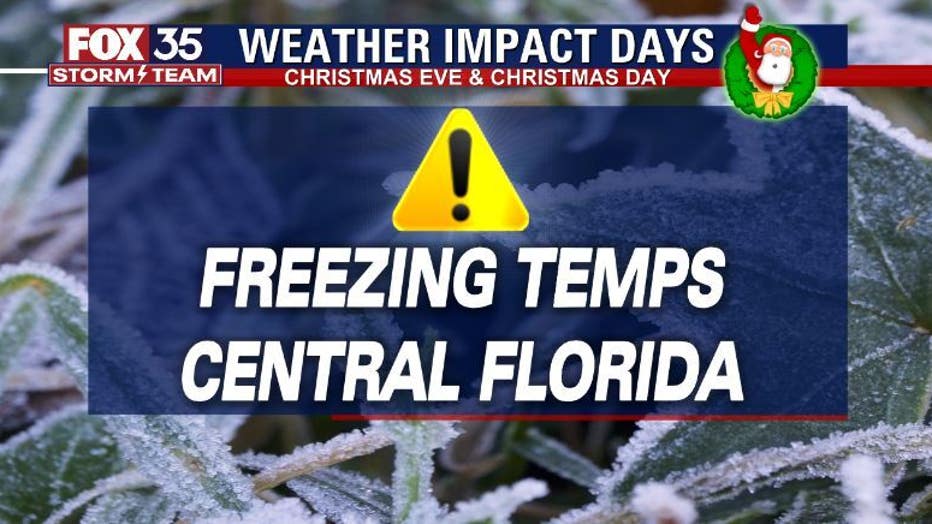 Wake up temps Christmas Eve morning will be down in the 20s and 30s all across the viewing area, highs only rise into the 40s and low 50s on Saturday. Christmas Day brings similar temps with freeze warnings looking likely then as well. Wind-chills or "feels like" temps will range from the teens to 20s during the morning hours.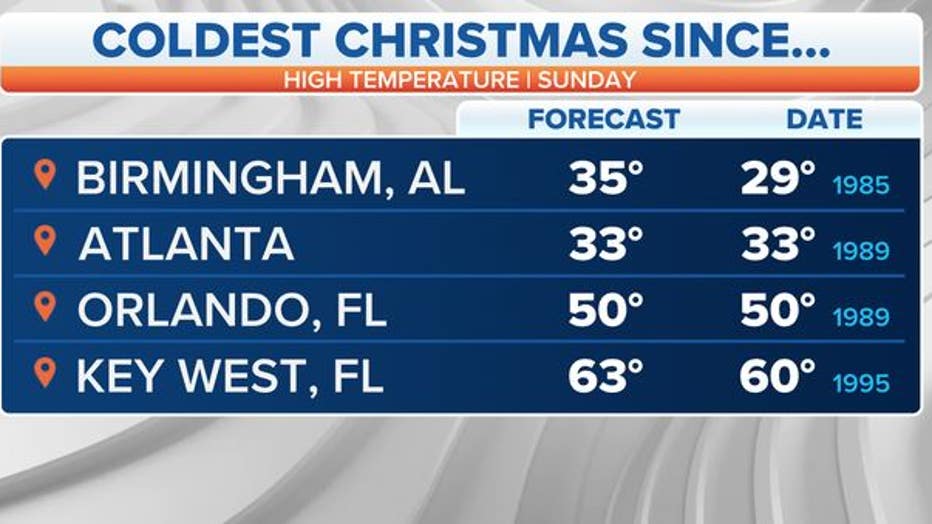 For several towns and cities in Florida and the Southeast, it will likely be one of -- if not the coldest Christmas Days on record, threatening the records set during the chilly Christmases of 1989 and 1983, FOX Weather reports.
Consider your pipes, plants and pets during this time. Skies will stay dry through the period.