Rep. Brown weighing appeal, will run for re-election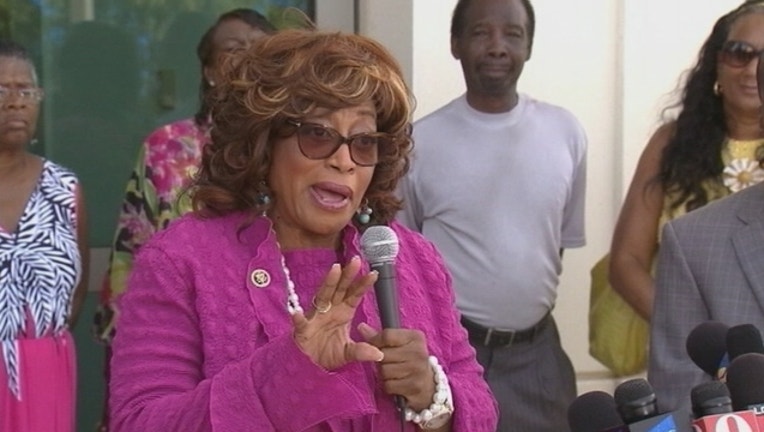 article
TALLAHASSEE, Fla. (NSF) - While she continues to weigh whether to appeal a federal court's redistricting decision, Democratic Congresswoman Corrine Brown said Wednesday she will run for re-election regardless of the outcome of the legal battle.
Brown's statement comes two days after a three-judge panel in Tallahassee rejected her claims that a dramatic change to Congressional District 5 would harm African-American voters in the district.
"I have a lot of unfinished business to address in Washington, and I look forward to providing a strong voice in Congress for the citizens in the new 5th Congressional District," Brown said in a prepared statement that marked her most extensive reaction yet to the court decision handed down Monday. "As I always have, I will fight to bring the federal dollars that the citizens of the 5th District send to Washington back to Florida."
Brown said she still believes "that the new congressional districts will be severely disadvantageous to minorities throughout the state of Florida."
Brown had challenged a redistricting plan that would reorient her district to run 200 miles across the top of the state, from Jacksonville in the east to Gadsden County in the west. Brown's former district ran north-south, from Jacksonville to Orlando.
The change was ordered by the Florida Supreme Court, which found that the old configuration ran afoul of anti-gerrymandering standards approved by voters in 2010 because it was meant to make surrounding districts in Northeast and Central Florida more favorable for Republicans.
Information taken from The News Service of Florida.