Road in Marion County completely closed after sinkhole opens up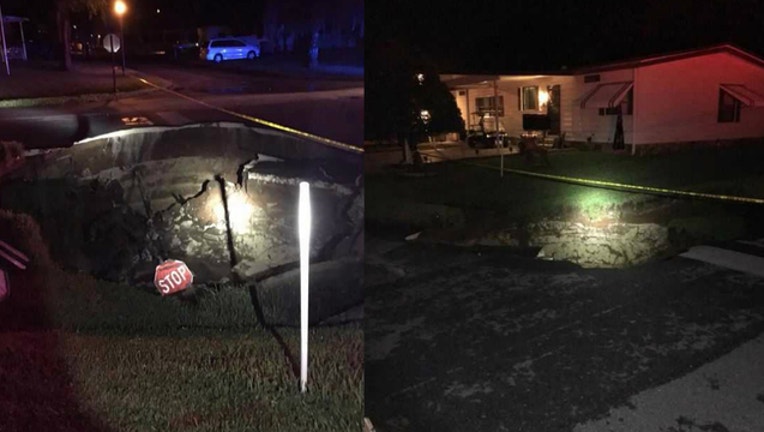 article
OCALA, Fla. (FOX 35 WOFL) - Bucket by bucket, workers excavated an Ocala sinkhole.
"Exploring the bottom, exploring the utilities in there to keep the dirt from pushing them down and causing even further issues," explained Darrell Young, from GWP Construction, "we definitely don't want to break a water line."
The hole opened up early Tuesday. Now the road is completely blocked and one family had to pack up and stay with friends. Young blamed it on the hurricane. "It all stems from Irma, and the rain amount we got in this area," he said.
Thomas Wallace lives nearby. He said it's never a welcome sight. "It's worrisome because I didn't know how far it would go. I heard a lot about sinkholes but when I saw this and didn't see the stop sign anymore."
The workers said they have more than just heavy equipment on their side. They also have some pretty cool gadgets to get the job done. They'll put a remote controlled roller into the sinkhole to compress the dirt once they fill it in.
"With this here, we can stand back and actually watch what happens, as we're compacting the bottom," Young said. He said it may take up to a week to get the job done.