Seminole County hires former Florida elections chief Ertel as consultant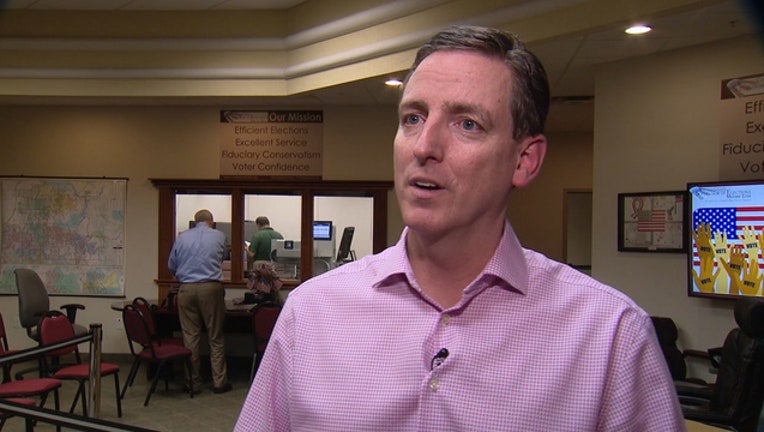 ORLANDO, Fla. (FOX 35 Orlando) - Michael Ertel, who was Florida's secretary of state for less than three weeks before resigning after it was learned he once dressed in blackface, has been hired as a consultant by the Seminole County Supervisor or Elections Office.
Before being appointed Florida's top elections official by Gov. Ron DeSantis, Ertel was the elections supervisor in Seminole County.  Chris Anderson, chief investigations officer for the Seminole County Tax Collector's Office, was then tapped by Gov. DeSantis to replace Ertel in Seminole County.
Anderson on Tuesday confirmed to FOX 35 that Ertel has been temporarily hired to provide guidance for upcoming municipal elections later this year, beacuse of his "expertise."
"We want to make sure we get it right," Anderson told FOX 35. "We want to make sure we are as efficient as possible."
Photographs surfaced earlier this year showing Ertel dressed in blackface, posing as a Hurricane Katrina victim while attending a priviate Halloween party in 2005. The Tallahassee Democrat first published the pictures.
Ertel resigned immediately after, saying in a personal Facebook post that what he did was "stupid" and that he is a "better man" than he was 14 years ago.
Anderson said Ertel's contract is for three months, and he will receive $5,000 per month.