County-by-county: Strong to severe storms possible in Florida ahead of next cold front
ORLANDO, Fla. - Tonight's low: 57 degrees | Tomorrow's high: 67 degrees | Rain: Clears mid morning
Main weather concerns: It's a FOX 35 STORM ALERT DAY for our northern counties. A powerful line of storms is plowing across the Panhandle of Florida today. This line will work into the northwest counties and spread south closer to Orlando by late Wednesday evening.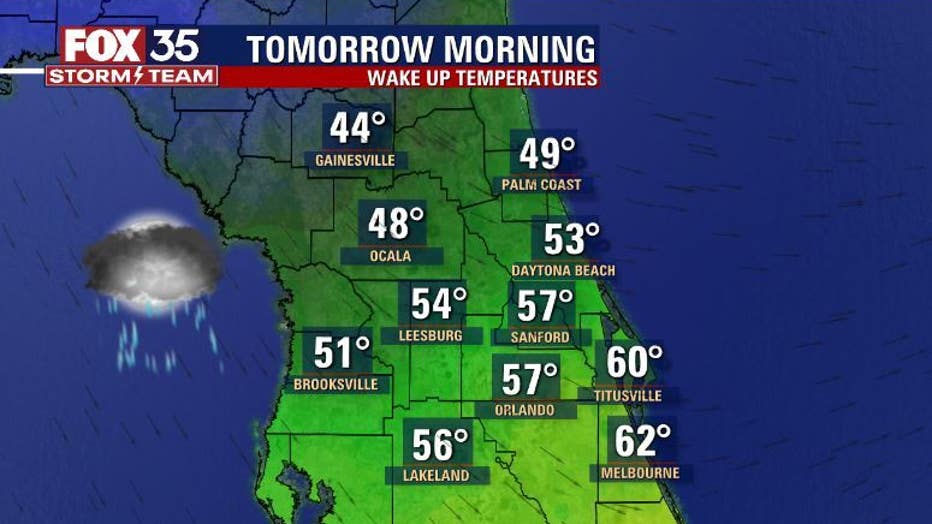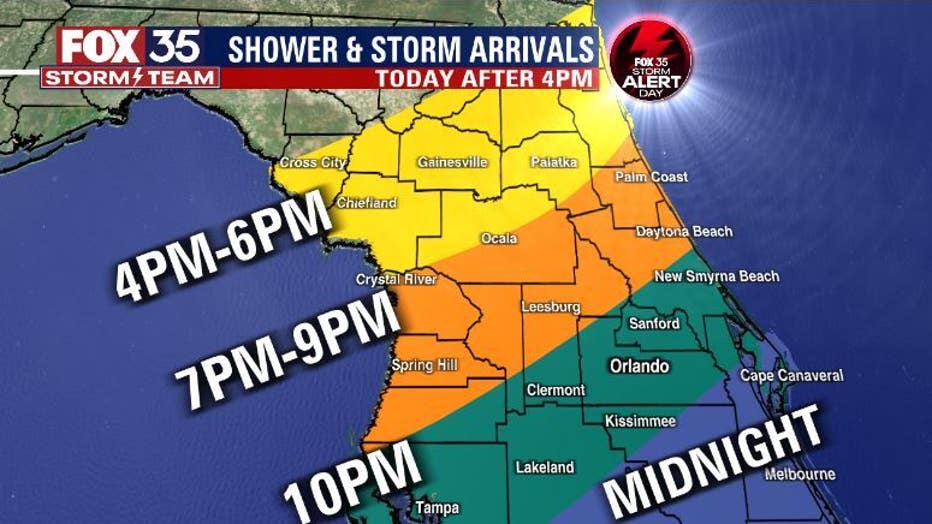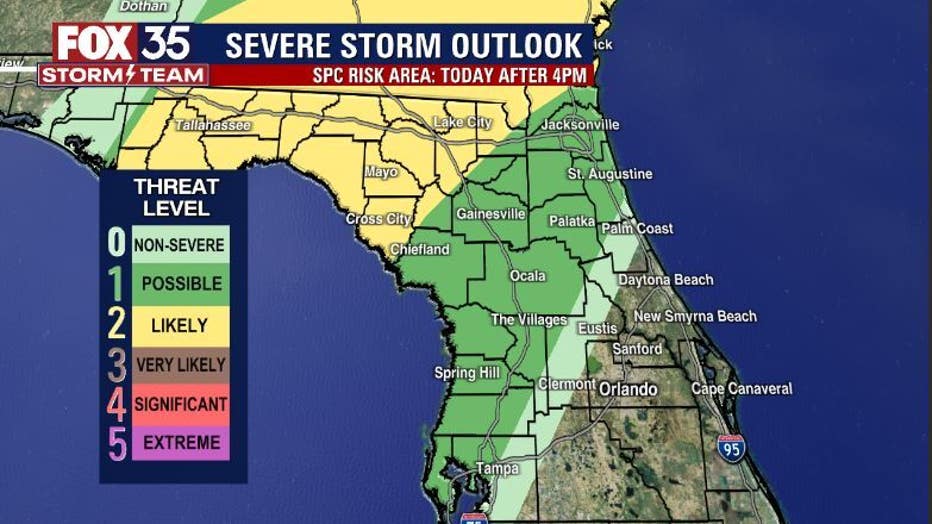 Isolated showers and storms will be possible out ahead of the main line, rain chances will sharply rise by mid-afternoon and continue through the evening hours. The northern counties of our FOX 35 and FOX 51 viewing areas stand the greatest risk of isolated damaging wind gusts and perhaps a brief tornado spin up. The line of storms will be weakening as it heads south down the Peninsula late tonight. We still expect lightning and heavy rain during that time. 
Winds will be increasing in a big way and from the south in advance of the front. Gusts could breach 25 mph at times, hang on to those hats!!! Temperatures today could rise to record levels! Mid-80s will be the peak in many locations. Looks like a toasty late January day.
BEACHES:
Beaches look great with plenty of sun. Gusty Southerly winds will keep things blustery-maybe some blowing sand. Temps hang near 81 or so by the afternoon. Water temps are in the 60s, rip current risk is low. Surf shows at 1-2' today as a modest Southeast wind swell courses into the surf zone.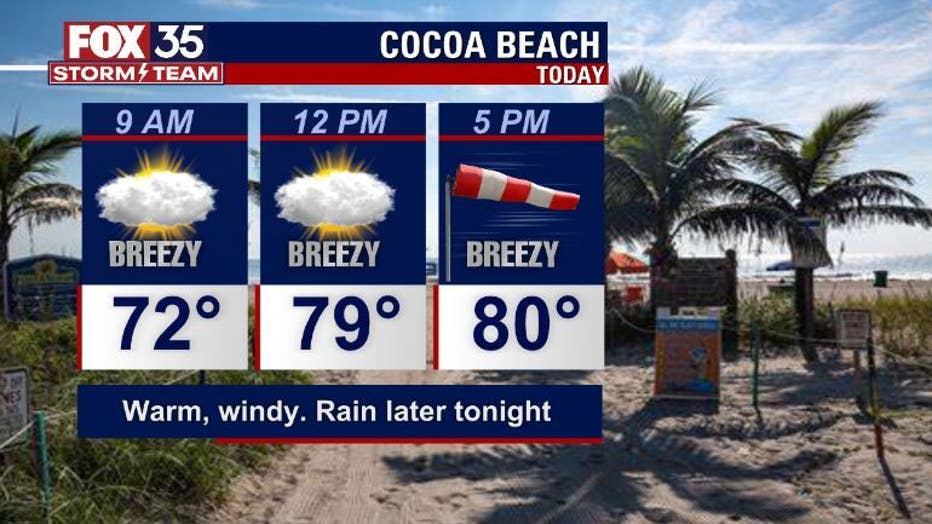 THEME PARKS:
Warm and windy at the parks with rain phasing in by very late afternoon into the evening hours. Highs near 85 park side!
OUTLOOK:
After the strong front courses through tonight, better weather takes shape for the area by Thursday and into the weekend. 
Highs retreat into the 60s and lows come down in into the 30s in Northern Florida, 40s closer to Orlando. Plenty of sun for the weekend.