Florida teen 'stereotyped as a school shooter' accused of flashing gun in Snapchat video: deputies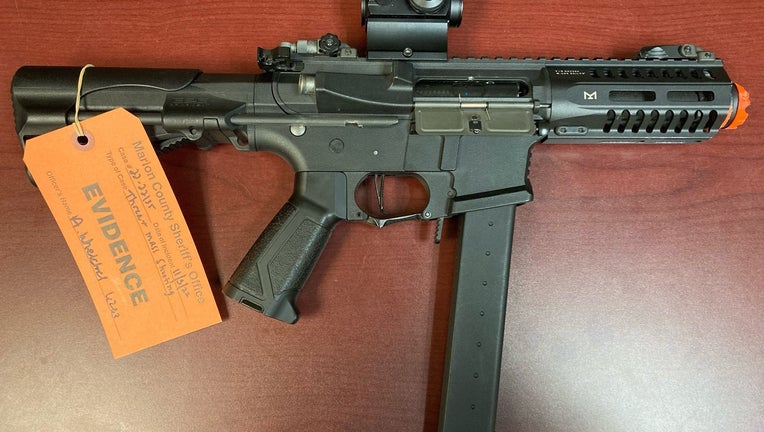 article
MARION COUNTY, Fla. - A video on Snapchat has lead to the arrest of a 16-year-old deputies say was flashing a gun and talking about being stereotyped as a school shooter.
The Marion County Sheriff's Office says they received calls about the video where the teen – who FOX 35 is not identifying because of his age – talked about the label and showed off what looked like a gun. 
"I'm not going to lie, I'm tired of being stereotyped as a school shooter… I mean, if that's what everybody wants…" the teen says and then raises his hand to show a firearm. 
Some of the citizens who saw the video identified him as a student a Belleview High School.
Deputies immediately went to the teens home where they spoke to him and his parents.
The firearm in the video was determined to be an Airsoft gun. When interviewed, the teen claimed he made the video as a skit and wasn't serious. He was arrested and transported to the Marion County Jail, and then to the Department of Juvenile Justice.
Sheriff Billy Woods said, "Over 30 of my citizens called in after seeing this video that caused fear for the safety of children at Belleview High." Sheriff Woods added, "To my young citizens, you need to know that the law is clear: If you make a social media post that people reasonably interpret as a threat to commit a mass shooting, or to kill or harm another person, you have broken the law. And if you break the law like this, you should expect to be arrested."