Orlando weather: Spring break weather in Florida: sunshine, rain, and a cold front
ORLANDO, Fla. - Today's high: 81 degrees
Tonight's low: 58 degrees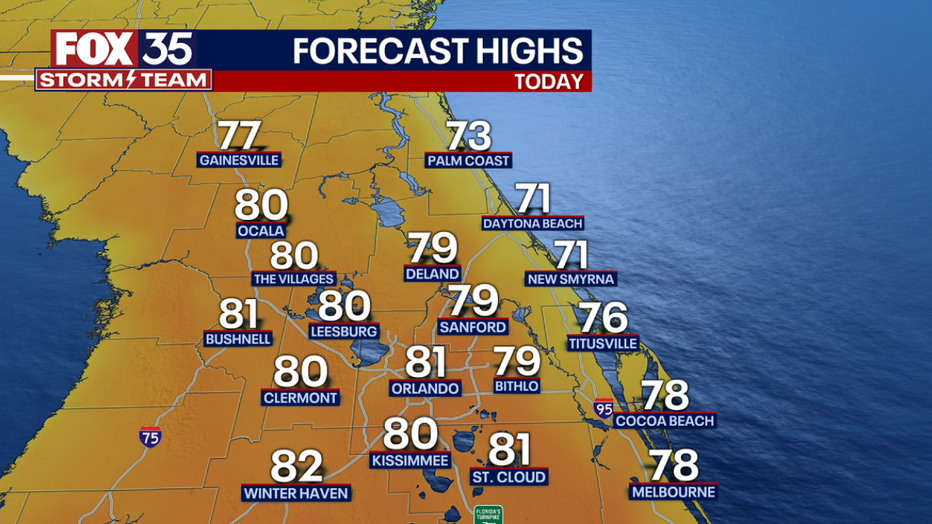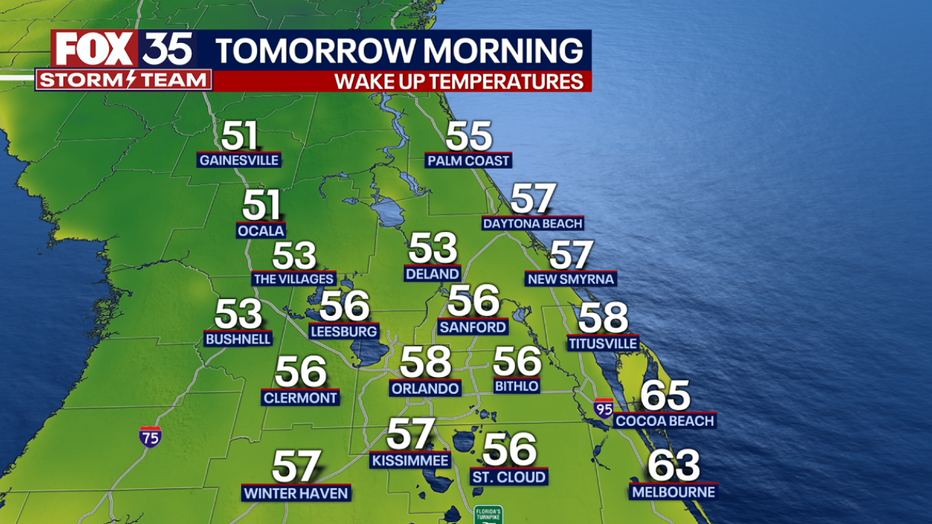 Main weather concerns:
A cold front will usher in some drier and more comfortable air to begin the weekend. Highs Saturday will warm to near 80 degrees under increasing sunshine. Overnight lows will be cooler thanks to the dry air with most areas falling into the 50s. 
Aside from elevated rip current risk, this weekend looks great!
BEACHES:
Lots of sunshine is expected at the beaches this weekend. Highs will only warm into the upper 70s Saturday thanks to a north wind. Due to a system in the Atlantic there will be a large swell all weekend that will bring a high rip current risk. It is not recommended to swim during this time. Highs Sunday will be warmer with winds back out of the SW.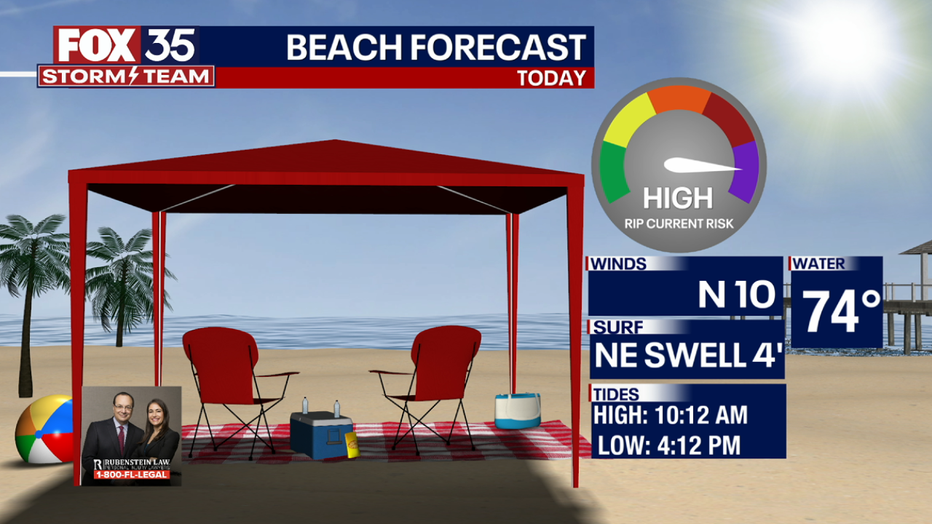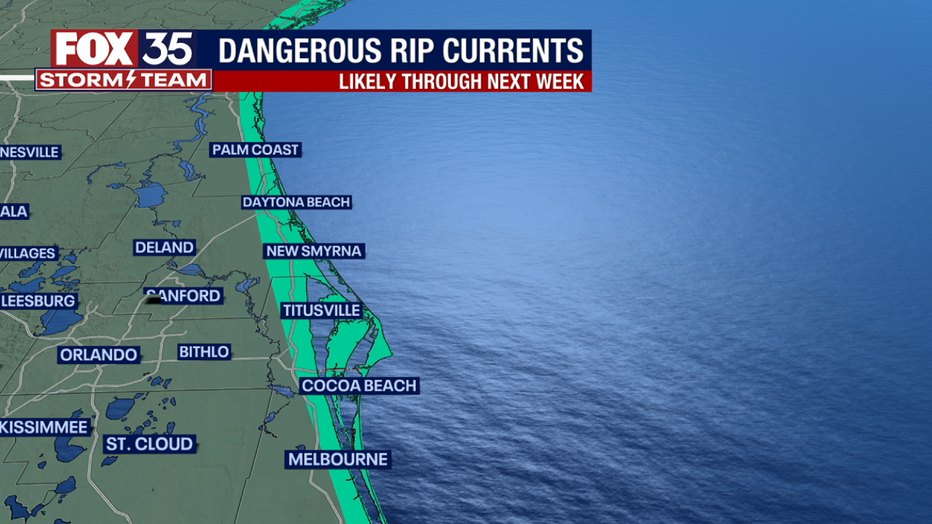 THEME PARKS:
It should be a perfect day to head to the parks with a pleasant afternoon today. Highs will warm to near 80 under abundant sunshine.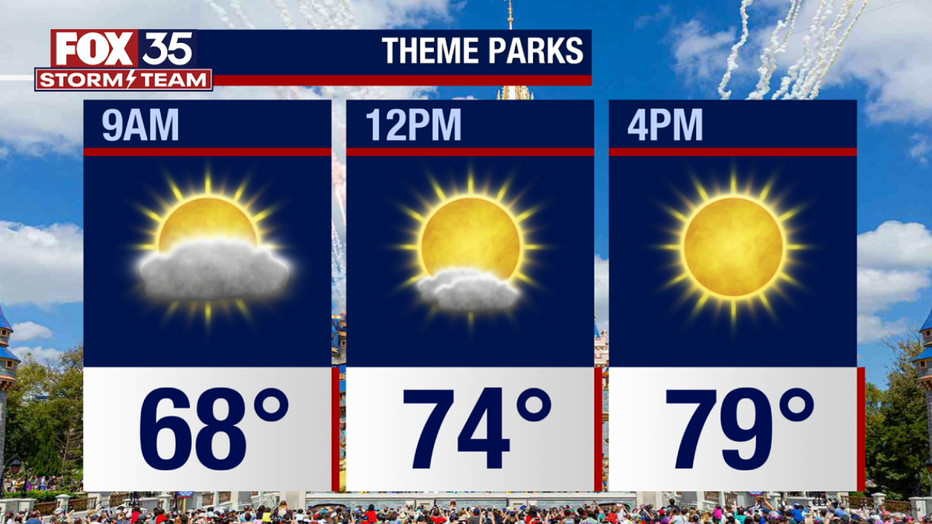 OUTLOOK:
It will be a warmer day Sunday with winds shifting back to the southwest. Highs return to the mid 80s for most. This is due to another system moving through the Southeast. 
That system will arrive Monday and likely will bring us a chance of showers and a few storms. Coverage looks best in the afternoon with a chance of severe weather as well. 
After the front rolls through, expect cooler weather with highs in the 60s and lows back in the 40s and 50s the rest of the week.