Hurricane names 2023: Watch for these during the upcoming Atlantic season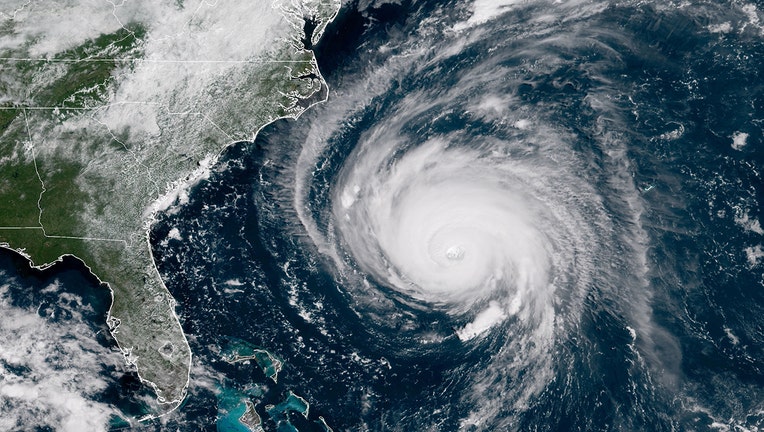 article
ORLANDO, Fla. - It might be hard to believe, but we are less than 100 days away from the start of the 2023 Atlantic hurricane season. 
There are 21 names on the list of Atlantic storm names in 2023, and some may look familiar. That's because storm names rotate every 6 years, which means some of this year's names are being repeated from the 2017 list. When a storm name is not repeated, it's typically because the storm was so destructive and/or deadly that the World Meteorological Organization votes to retire that name from future use.
Harvey, Irma, Maria and Nate from 2017 are not on the 2023 list because they were retired.
What are the storm names for the 2023 Atlantic hurricane season?
Arlene
Bret
Cindy
Don
Emily
Franklin
Gert
Harold
Idalia
Jose
Katia
Lee
Margot
Nigel
Ophelia
Philippe
Rina
Sean
Tammy
Vince
Whitney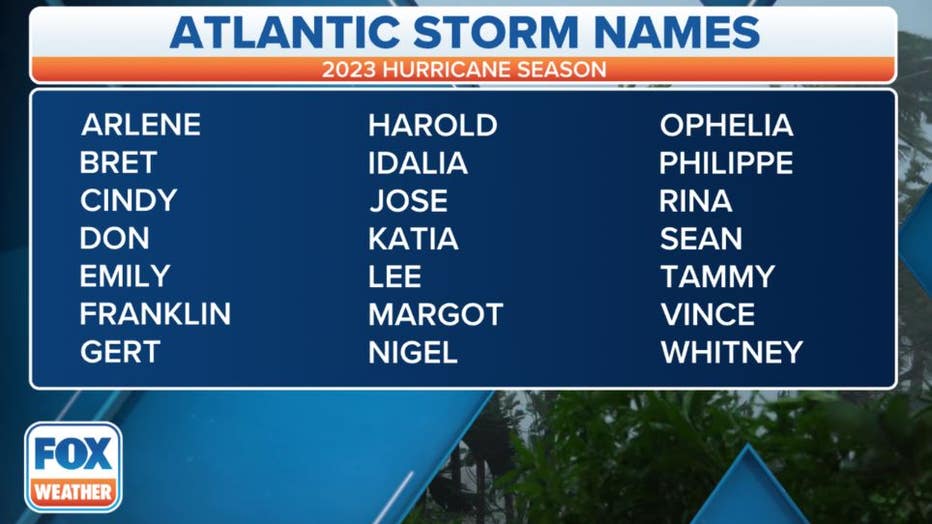 With the Atlantic hurricane season starting on June 1, now is the perfect time to prepare you and your family.
RELATED: Has there ever been a tropical storm in February? It happened once, 71 years ago, off East Coast
Preparing for a hurricane or tropical storm before the season begins will ensure you have plenty of time to gather supplies and stock up on other resources before a storm sets its sights on your location.
First, determine what kind of risks you face in the event of a landfalling hurricane or tropical storm. Are you in an evacuation zone? Do you have somewhere to go if you're told to leave? 
It would be best to keep that in mind when creating a hurricane preparation plan.
FOX Weather contributed to this report.