This weekend is your last chance to ride Splash Mountain at Disney World
ORLANDO, Fla. - If you want to take one last ride with Brer Rabbit and his friends on Splash Mountain, you better hurry: this weekend is your last chance before it closes for good at Walt Disney World's Magic Kingdom Park.
Disney announced last month that Splash Mountain would officially close on Monday, Jan. 23 to begin its transformation into Tiana's Bayou Adventure, which is based off the popular animated film "The Princess and the Frog." In 2020, many people called for Splash Mountain to be re-themed because of its connection to the film Song of the South, which has been the subject of much controversy as many critics have described the film's portrayal of African Americans as racist and offensive.
The film was criticized for its view of the post-Civil War south. Theme park blogger John Saccheri weighed in, saying "if it gives anyone any oppressive memories, ideas or feelings, it's Disney. It should be changed. We go to Disney for an escape."
Splash Mountain opened in Frontierland inside Magic Kingdom Park on July 17, 1992. At the time, several milestones were reached in the history of Disney attractions when Splash Mountain made its debut, including having one of the biggest animated props ever built with its 35-foot-wide showboat and the 52 ½-foot drop that sent guests down at 40 miles per hour, one of the fastest speeds achieved at a Disney attraction.
Now, Tiana will take over.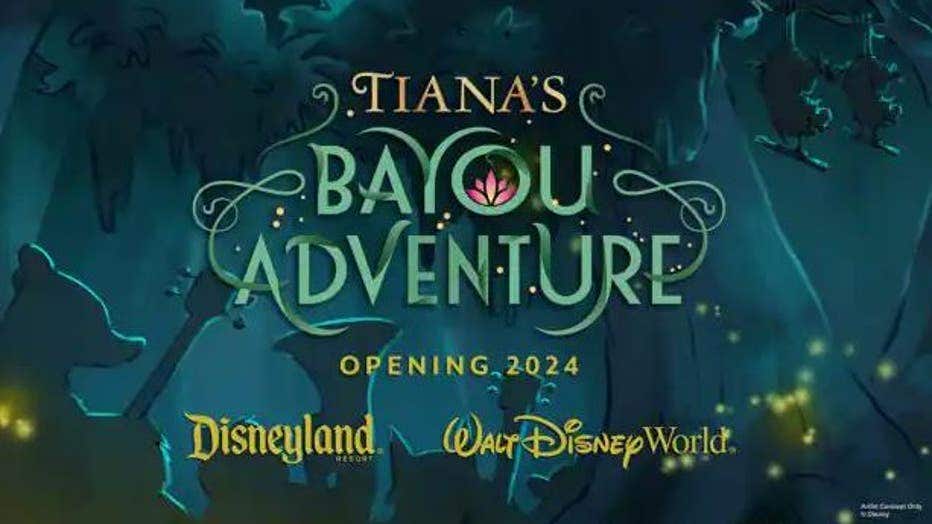 According to Disney, guests riding Tiana's Bayou Adventure will be taken on a journey inspired by the story and characters from the hit film "The Princess and the Frog," picking up where that story left off. Disney said that the ride, which is set in 1966 New Orleans, will pick up after the final kiss of the film. Naveen and Louis will join Tiana on her latest adventure and host a one-of-a-kind Mardi Gras celebration. Original music inspired by the songs from the film will be used as riders encounter both old and new characters.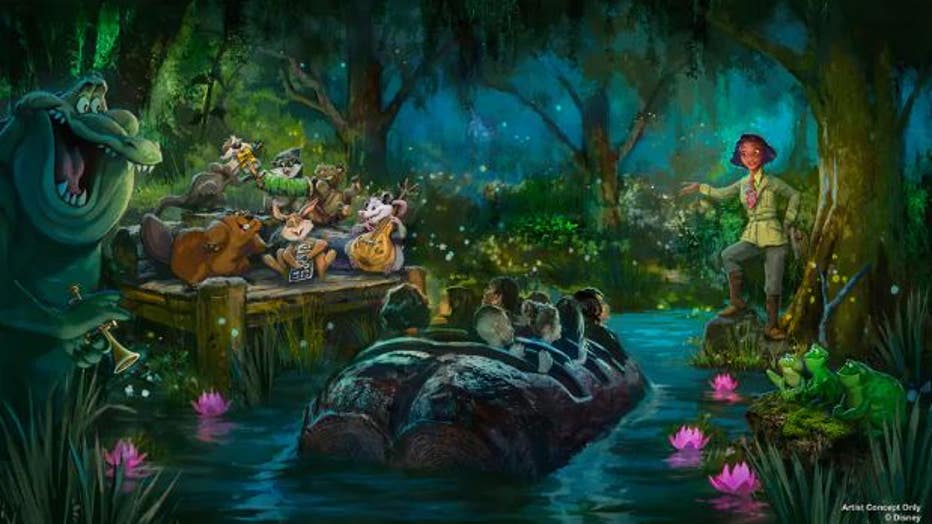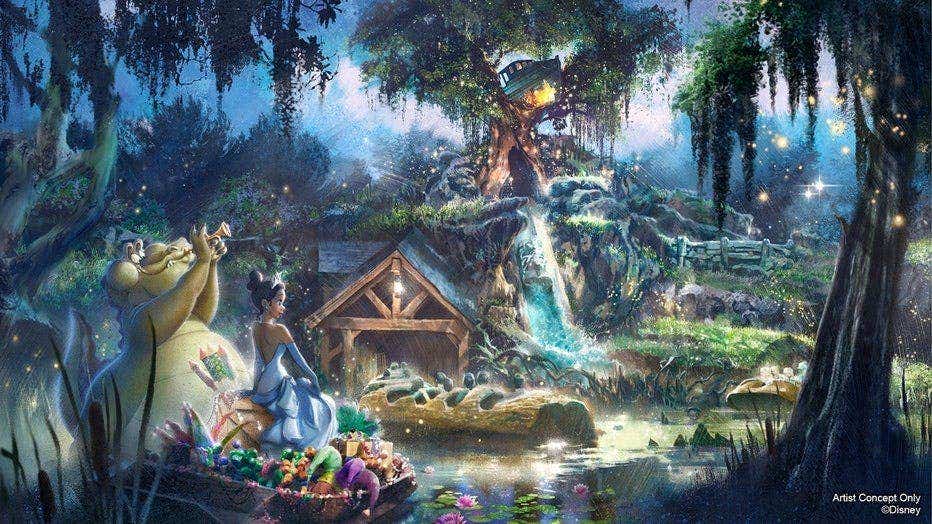 Disney previously said, "with this longstanding history of updating attractions and adding new magic, the retheming of Splash Mountain is of particular importance today. The new concept is inclusive – one that all of our guests can connect with and be inspired by, and it speaks to the diversity of the millions of people who visit our parks each year."
Tiana's Bayou Adventure is expected to open at Magic Kingdom in late 2024. When Splash Mountain at Disneyland Resort in California will close will be shared at a later date.