TIMELINE: Strong cold front to bring storms, chilly temperatures in the 30s and 40s to Central Florida
ORLANDO, Fla. - Tonight's low: 58 degrees | Tomorrow's high: 66 degrees | Rain: 60% AM 
Main weather concerns: Rain begins in North Central Florida after 1 a.m. Friday with a wet trend continuing from North to South through 8 a.m. Friday. The line of showers and isolated storms will be moving rather quickly across the area. Pockets of heavy rain, some lightning and period breezes will all be possible during this time.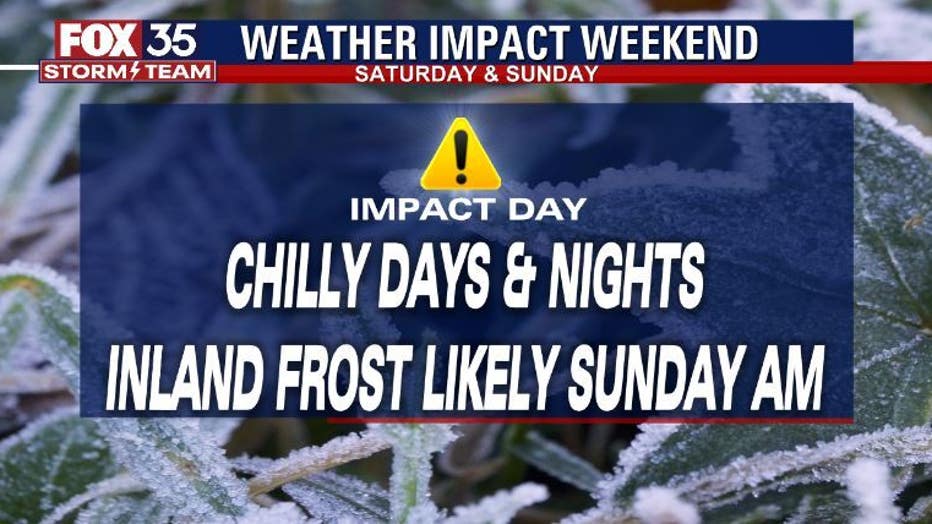 BEACHES:
Plenty of sunshine is expected at our east coast beaches today! Highs will reach the low-mid 70s this afternoon with clear skies. Surf will be in the 1-foot range with a low rip current risk. High tide is around at 11 a.m. and low tide is at 5 p.m.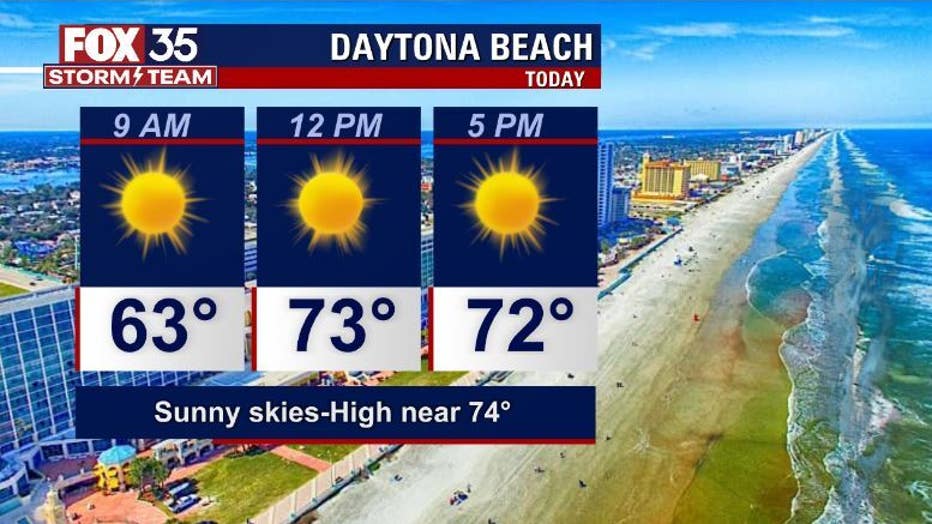 THEME PARKS:
It will be a nice day at the theme parks. Highs will be around 78 degrees this afternoon with clear skies and calm winds. We stay rain free all day. Enjoy!
OUTLOOK:
The strong cold front will clear the area by Friday afternoon. Colder air and gusty Northwest winds will fill in quickly behind the front. 
Friday night, temps fall off, bottoming out in the 30s and 40s across the viewing area by Saturday morning. 
Temps stay down all weekend with highs on Saturday only in the 50s despite full sunshine. Saturday night into Sunday morning, lows fall into the 30s. While we don't experience a true freeze, sky conditions and temps will be just right to develop some scattered frost for areas away from the immediate coast.