Tucker Carlson leaving FOX News
NEW YORK - Tucker Carlson, a popular host of FOX News Channel's primetime show "Tucker Carlson Tonight," is leaving the cable news network. 
"FOX News Media and Tucker Carlson have agreed to part ways," the network wrote in a statement on Monday. "We thank him for his service to the network as a host and prior to that as a contributor."
Additional details about Carlson's departure were not immediately shared. The news comes less than a week after the cable news network settled a $1.6-billion defamation lawsuit with Dominion Voting Systems over its 2020 election coverage.
FOX News said Carlson's last program aired on Friday, April 21.
The network said "Fox News Tonight" will air live at 8 p.m. ET starting on Monday as an interim show "helmed by rotating FOX News personalities until a new host is named."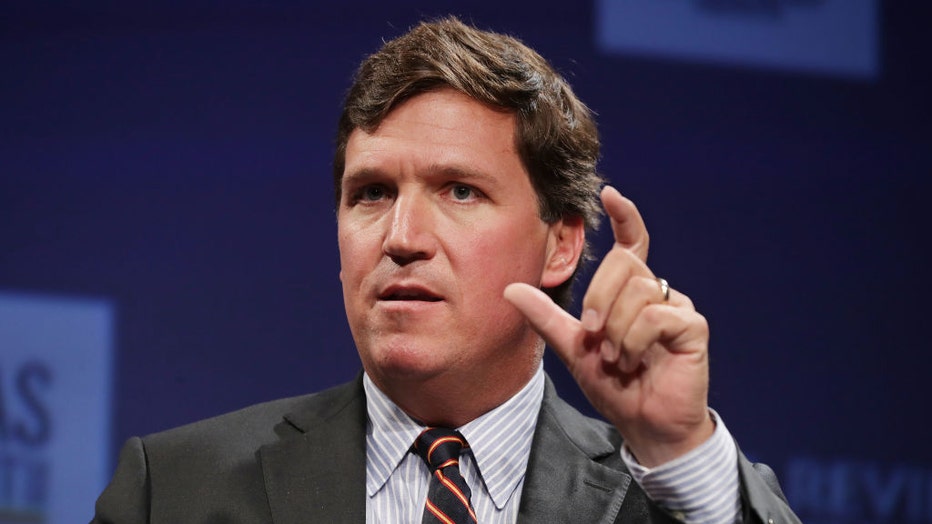 FILE - Fox News host Tucker Carlson is pictured during the National Review Institutes Ideas Summit at the Mandarin Oriental Hotel March 29, 2019, in Washington, D.C. (Photo by Chip Somodevilla/Getty Images)
Carlson joined FOX News Channel in 2009 as a contributor and has hosted "Tucker Carlson Tonight" since 2016. Before joining FOX News, Carlson hosted "Tucker" on MSNBC, PBS' "Tucker Carlson: Unfiltered" and co-hosted "The Spin Room" and "Crossfire" on CNN. 
This station is owned by the FOX Corporation.