'Ugly' Florida building ranked among 'most questionable' in the US: report
LAKE BUENA VISTA, Fla. - Not all buildings are created equal – and a new study from a travel site set out on a quest to find the most questionable one in every state. 
Travel.alot.com found the "most unsightly" buildings in every state and ranked them. They include everything from the "depressingly boring to the truly bonkers," according to the report. 
Florida comes in at No. 24 with Disney's Contemporary Resort at Walt Disney World. 
"Disney World is usually spot on when it comes to designing things, but what in the world were they thinking when they created the iconic (and ugly) Contemporary Resort?" the travel site said in its report. "It looks like a futuristic Aztec pyramid, which is not something you would normally associate with Mickey Mouse."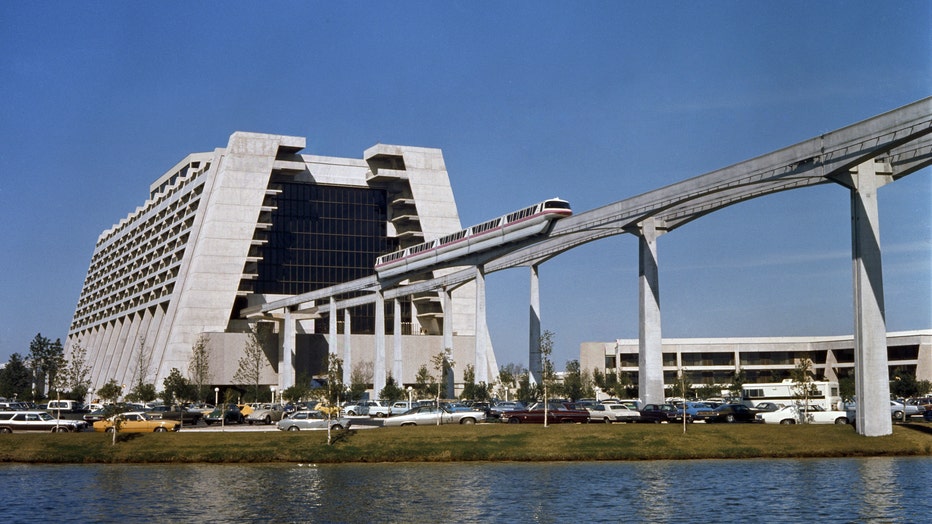 Disney's Contemporary Resort and the Walt Disney World Monorail in 1975 at Walt Disney World Resort in Lake Buena Vista, Fla. (Photo from Walt Disney World)
Disney's Contemporary Resort is known for its "iconic A-frame" tower and the Resort Monorail that blasts through the hotel every day. It was built on October 1, 1971 along with the first phase of Walt Disney World, according to the parks. 
The building was designed by WED Enterprises (now Walt Disney Imagineering) and Welton Becket & Associates and United States Steel Corp. 
"Once the central elevator shaft went up, crews assembled 13 steel-trussed A-frames around it, forming a 150-foot-high skeleton," according to Disney Parks. "A few miles away, assembly-line workers built rooms for both resorts at a rate of around 40 per week. When finished, each was a free-standing unit complete with air conditioning, bathroom fixtures, sliding-glass doors and groovy decor."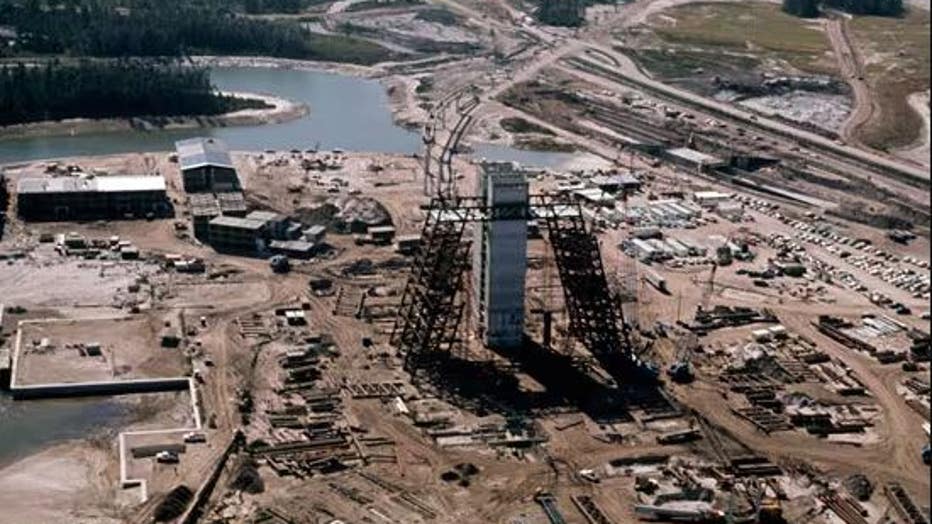 Early photo of Disney's Contemporary Resort. Photo: Disney Parks
Top 10 'most unsightly' buildings in the US
While Disney's Contemporary Resort clocked in at No. 24, there are still dozens of other "unsightly" buildings in the U.S. Here's a list of the top 10:
The Kaden Tower, Louisville, Kentucky
Salt Lake City Courthouse, Salt Lake City, Utah
The Museum of Pop Culture, Seattle, Washington
Austin Courthouse, Austin, Texas
432 Park Avenue, New York, New York
Peter B. Lewis Building at Case Western Reserve University, Cleveland, Ohio
Veer Towers, Las Vegas, Nevada
City Hall of Tempe, Tempe, Arizona
The Frederick R. Weisman Art Museum, Minneapolis, Minnesota
Denver Art Museum, Denver, Colorado
Click here to check out the full report.