WATCH: Manatee rescued after getting stuck in mud banks of Florida river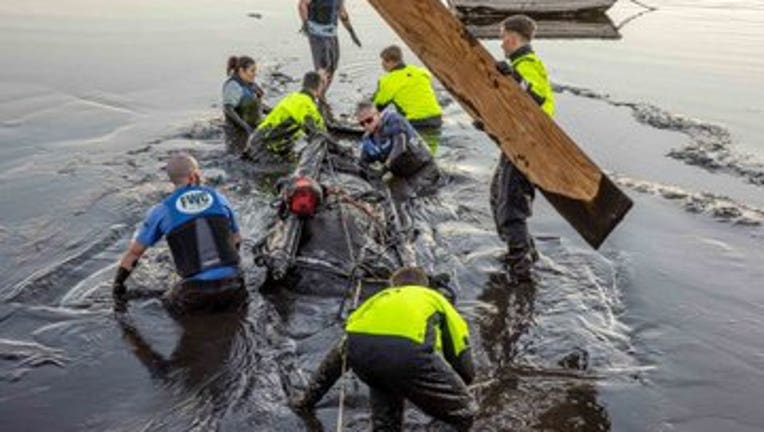 article
JACKSONVILLE, Fla. - A manatee was rescued after it found itself caught in the mud banks along the St. Johns River in Jacksonville, Florida.
The Jacksonville Fire Rescue Department (JFRD) said the manatee likely got stuck in the mud when the tide went out. Crews said there was a long trail where the manatee tried to get into deep water, but it wasn't quick enough to save itself.
MORE HEADLINES:
The rescue happened on Jan. 7, 2022. The fire department recently shared raw video footage of the rescue on its YouTube page, which you can view below.
It took hours for both crews of JFRD and the Florida Fish and Wildlife Conservation Commission to rescue the large marine mammal as they had to lay out board walkways for access to the manatee, cradle it and then lift it to a truck waiting to take to the Jacksonville Zoo for treatment. 
Photo credit for manatee rescue: Jacksonville Fire and Rescue Department 
JFRD said in a tweet that it wasn't "your everyday rescue" but they were "happy to be able to assist."