What is 'The Compound' in Brevard County and why is it known as a crime hub?
PALM BAY, Fla. - FOX 35 is digging into a neighborhood in Palm Bay that's becoming more known for its crime problems. 
There's an upcoming meeting to discuss the neighborhood, called The Compound. 
Representatives for the City and the Palm Bay Police Department both said the point of the upcoming meeting isn't just to talk about law enforcement. They want community involvement. The community impacted by The Compound extends far outside of Palm Bay.
Thomas Gaume, who's a member of multiple boards in Palm Bay and ran for the City Council in the past, says any recreational activity in the area breaks the law automatically, because it's a private area. 
"I've lived here for 30 years. It's always been a problem. We've not been able to solve the problem and we need to try something different," said Gaume. 
RELATED: Florida man accused of killing girlfriend and burning her body, deputies say
Gaume says at the upcoming meeting, he'll be showing off pictures he's collected of memorials for all the people who've lost their lives at The Compound.
The Compound is a 12.2 square mile space in Palm Bay that people have come to view as a recreational area. It isn't.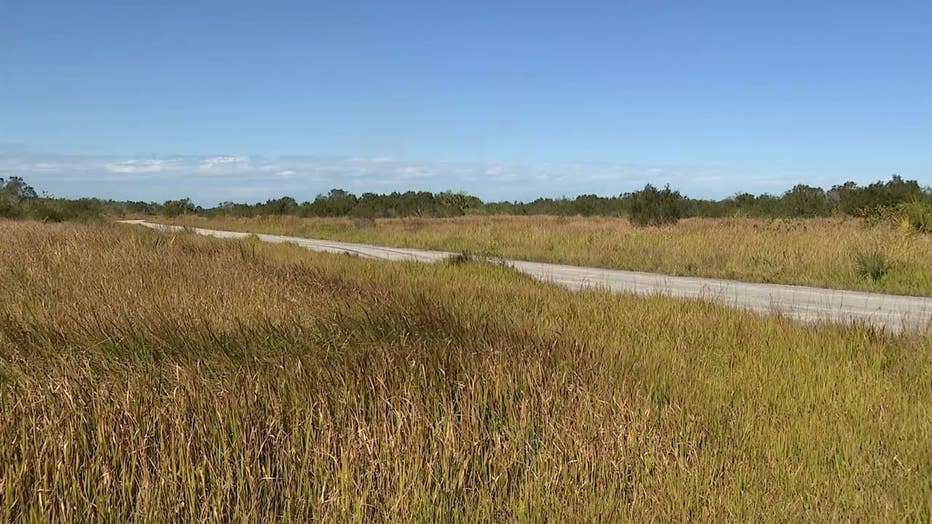 Two teenagers, ages 14 and 16, were found dead in southwest Palm Bay on Christmas night in an undeveloped subdivision known as The Compound, Dec. 27, 2022.
Private development got held up in the 80s, so now the space is mostly privately owned but empty land. 
What is developed at the Compound, the City says, are 200 miles of roadways, which are often used for racing and reckless driving of off-road vehicles. 
See the latest news and trending videos on the FOX 35 YouTube page
An 18-year-old was killed in a dirt bike accident there in 2020. 
Shootings are common there too.
Investigators are still trying to figure out who shot and killed a 14-year-old and a 16-year-old there last Christmas.
This week, the Brevard County Sheriff's Office says a man buried his girlfriend's body there. 
That meeting is March 30 at 6 p.m.