2 female referees officiate same NBA game for 1st time ever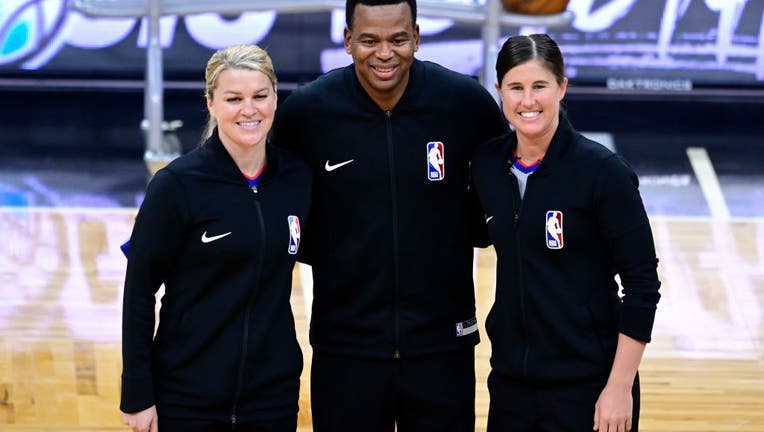 article
ORLANDO, Fla. - History was made on Monday evening when the Orlando Magic played the Charlotte Hornets at the Amway Center. 
The game was officiated by two female referees, Natalie Sago and Jenna Schroeder.  They were be joined by Sean Wright to complete the officiating crew.
According to the National Basketball Association (NBA), this is the first time ever that two female referees officiated the same NBA game.
"Like Vice President Harris, she worked her way to the top and you know, both Jenna and Natalie did too. I think it's a great thing for the league and I'm really happy to be part of it," Orlando Magic Head Coach Steve Clifford said during his postgame interview.
MORE NEWS: One Year Later: Honoring the 9 victims of the Calabasas helicopter crash
Both Jenna and Natalie joined Good Day Orlando on Tuesday to discuss the moment.
"We actually didn't know we were going to be together until we received our schedules around Christmas Eve. So, it was an awesome surprise," Natalie explained.
Jenna added, "it didn't really hit us until mid-day yesterday and then social media got ahold of it and our phones just blew up and everything blew up and we were on a roller coaster from there."
The two ladies actually met refereeing college basketball and they have been friends for several years now. They also worked in the WNBA and NBA G-League together before.
"This is hard to do what we do, we're women in a man's world. It's a very challenging job, don't get me wrong, we get yelled at a lot. But you know, we just do our job and do what we've been trained to do and take care of business," Natalie said.
Jenna added, "I think the perception is -- the intimidation factor because they are so much bigger than us, these are seven-foot men and on a good day, I'm 5'6" -- so the perception is that it's intimidating but it's really not. They're usually a good group of guys and we work really well together."
RELATED: Orlando Magic, AdventHealth announce details of downtown training facility
Schroeder and Sago, the fourth and fifth female referees hired to the league's staff for the 2020-21 season, worked with veteran official Sean Wright on Monday. Lauren Holtkamp-Sterling, Ashley Moyer-Gleich, and Simone Jelks are the other three full-time female referees.
"It's a special night for our league and for women and I look at somebody like my daughter, who will be watching and it's a big step," Hornets coach James Borrego said. "I love that I'm a part of a league that's breaking barriers, and tonight I'm proud to be a part of that game."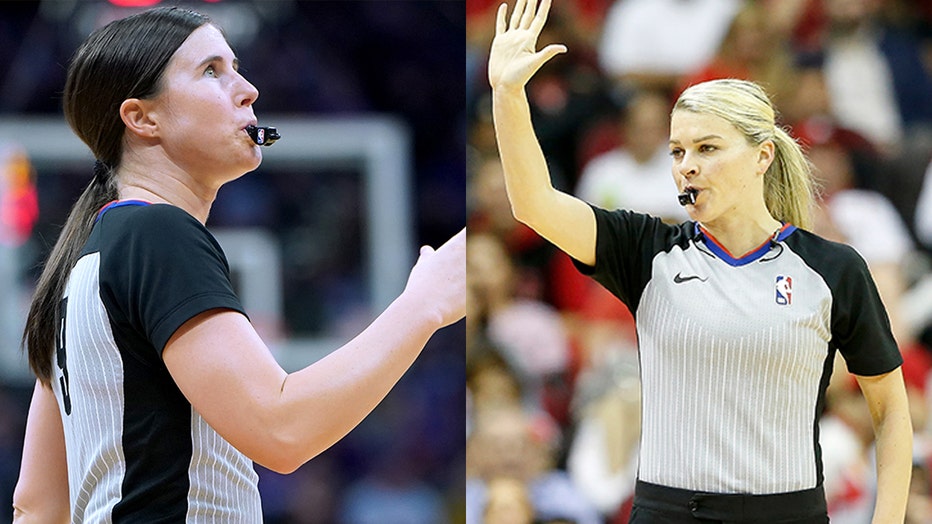 The only controversy of the night involving the referees came with 1:46 to play when Anthony was called for a blocking foul and Magic coach Steve Clifford issued a Coach's Challenge. The challenge was unsuccessful — a first in seven tries this season by Clifford.
The Magic defeated the Hornets, 117-108, splitting a two-game back-to-back series.  Nikola Vucevic led the way for the Magic with 28 points.
MORE SPORTS HEADLINES: