Cold temperatures arrive in Central Florida; 20s and 30s this weekend
Orlando, FL - A strong cold front delivered storms to Central Florida on Christmas Eve followed by a plunge in temperatures.
With the unexpectedly cold weather in the forecast and pandemic-related curfews in some places, Florida is experiencing a Christmas unlike any other in recent memory.
The National Weather Service earlier this week warned that Florida could experience the coldest Christmas Day in 21 years. Morning lows on Saturday could drop into the low 30s and 40s.
The rain was expected to ease around 12 a.m. Christmas morning with cold air following very close behind.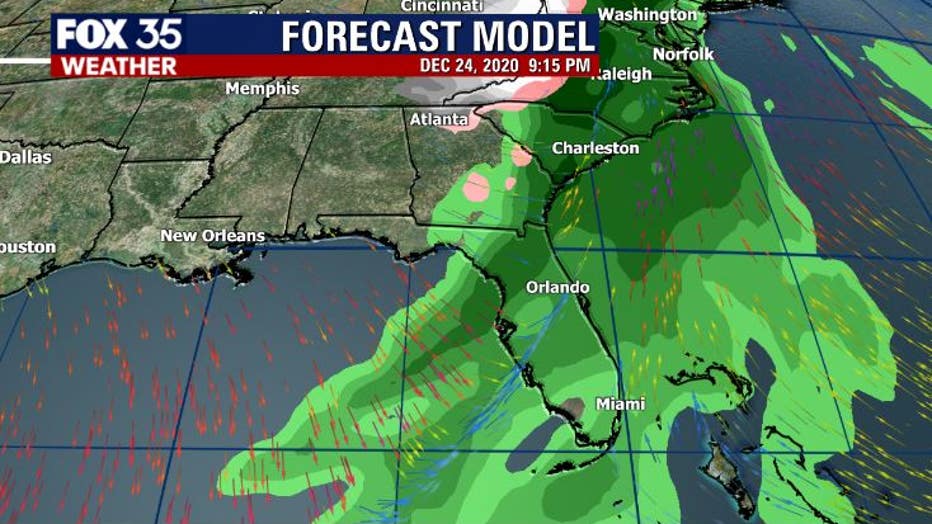 RELATED: Watch out! Florida forecasters warn of falling iguanas on Christmas
Temperatures will fall quickly behind the front and the gusty winds will make it feel even colder.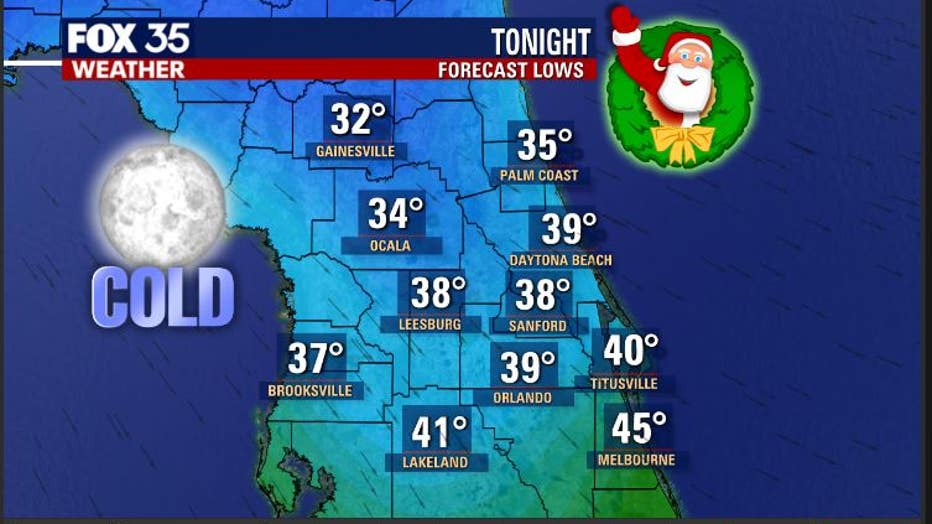 Christmas Day looks quite chilly. Highs will struggle to head into the 50s, factor in the wind and it will feel more like the 40s despite full and bright sunshine.
WEATHER ALERTS: Download the FOX 35 Weather App to track the tropics on your phone, receive severe weather alerts, and get the latest daily forecasts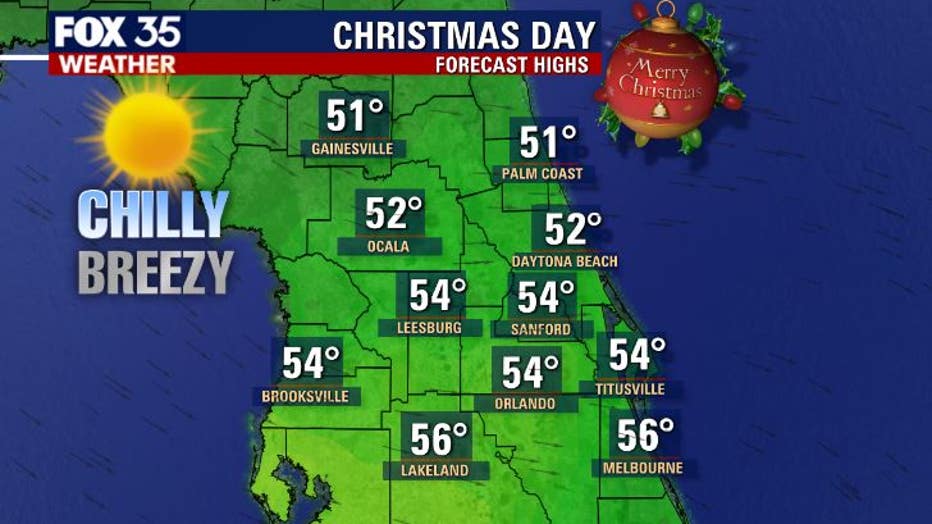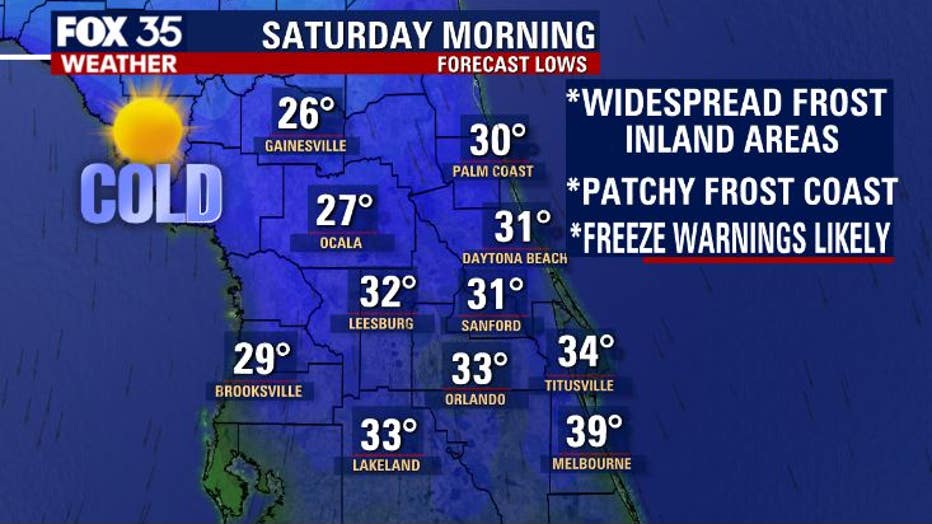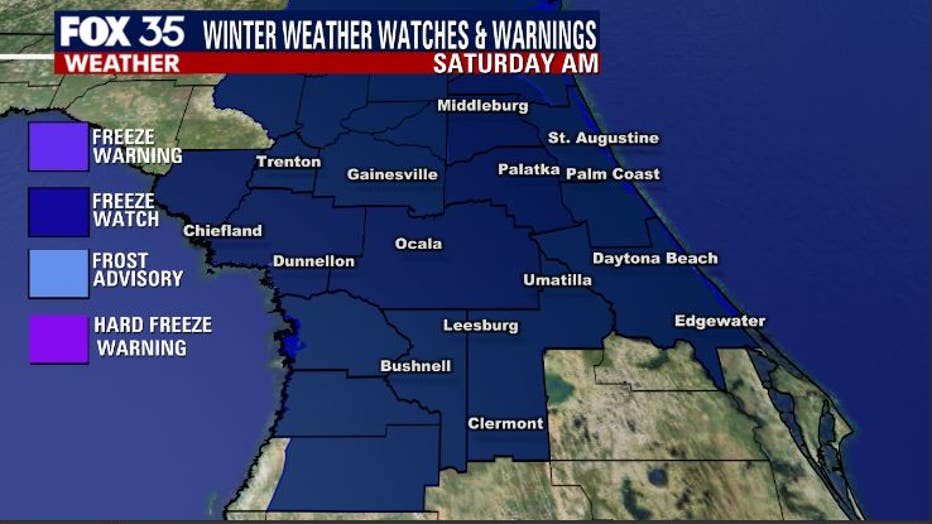 Saturday morning will offer up the coldest temps over the next 72 hours. Freezing conditions look likely with widespread frost over the interior and patchy frost along the coastal area.
Freeze watches are up for many of the counties in the viewing area, upgrading to freeze warnings possibly by tomorrow. Stay tuned!
Watch FOX 35 News for the latest weather updates.