Orlando Weather Forecast: Showers will clear out in early evening
Tonight's low: 76 degrees
Tomorrow's high: 93 degrees
Rain: 60%
Main weather concerns: Scattered showers and thunderstorms continue to move towards the coast this afternoon at around 20 mph. The main threats with these storms are frequent lightning and damaging wind gusts up to 50 MPH. In isolated areas along the coast, there can be minor flooding as a quick 1-3" of rain is not out of the question. The showers will clear out in the early evening.
BEACHES
Partly sunny skies on Sunday at the beaches, then a slight chance of thunderstorms in the afternoon. There is a 60 % chance of showers and thunderstorms. Highs will peak at 90, but "feels-like" temperatures will range from 102-107. Make sure to stay hydrated. The water temperature will be in the low 80s. The rip current risk will be moderate, as seas will reach 2-3 ft.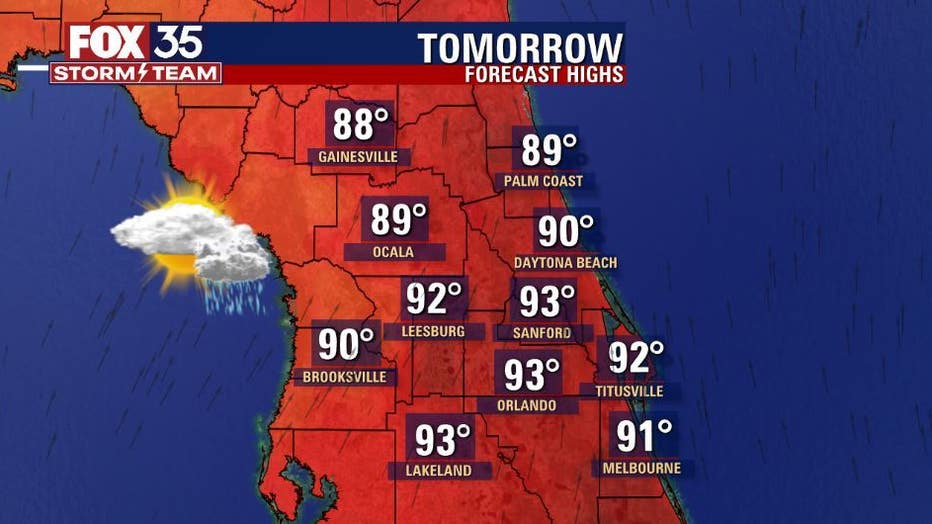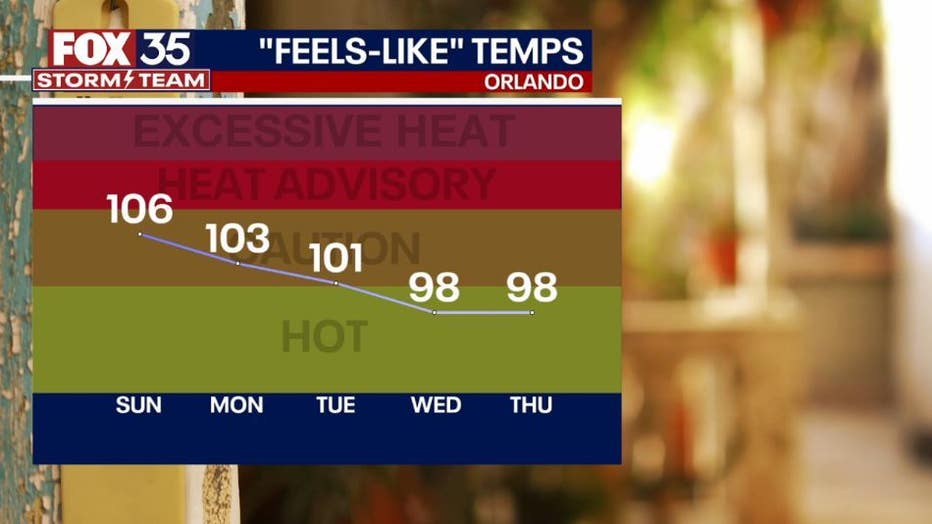 THEME PARKS
Afternoon showers for Orlando tomorrow. There will be a 60 % chance of rain in the afternoon. The highest chance of rain will be between 2-8 pm. Temperatures will peak in the low 90s. Remember when it roars, go indoors!
EXTENDED OUTLOOK
Downpours, gusty wind, and lightning will be a reoccurring theme this week. Rain chances vary between 60-70 % through next weekend. Temperatures will be in the low 90s, but "feels-like" temperatures will be in the triple digits this weekend. Do not get caught in the rain, download the FOX 35 Storm Team App, and take the radar with you on the go!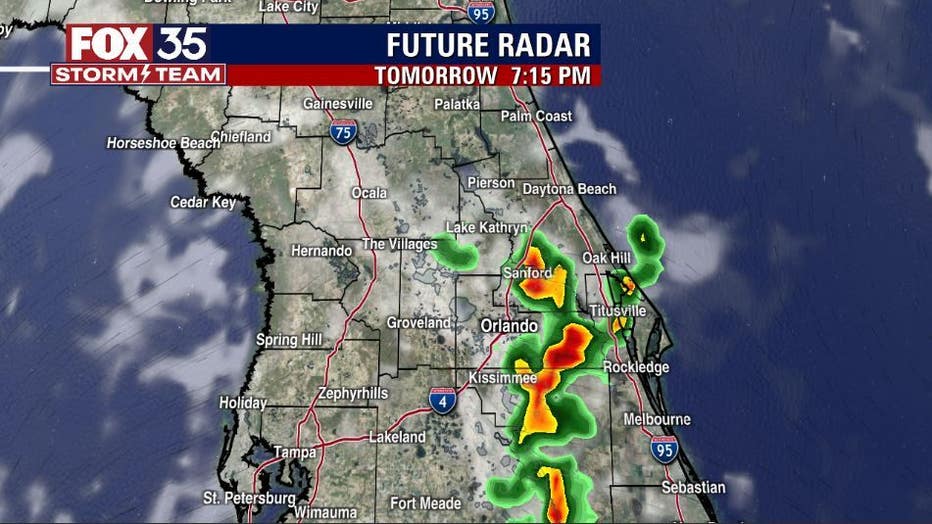 TROPICS
Today marks the statistical peak of hurricane season! Earl is the only disturbance out there is now a post-tropical storm continuing to track in the Northern Atlantic.